LOUISVILLE, Ky. (WDRB) — I wanted to believe Lance Armstrong was the greatest rider to climb on a bicycle.
Then I couldn't believe that any longer. I wanted Armstrong and his performance-enhanced record to go away.
I wanted to believe that Barry Bonds, Mark McGwire and Sammy Sosa were three incredible home run hitters who saved baseball.
Now I cheer when they're rejected for the Hall of Fame every year. 
I wanted to believe trainer Bob Baffert celebrated the greatest feel-good moment of his Hall of Fame career during Kentucky Derby 147 on May 1. 
I saw the joy that washed over Baffert after his fourth-string horse, Medina Spirit, won the Derby with unexpected domination from the first stride to the last.
I wanted to rush to my laptop and write another chapter to the Baffert fairy tale. So I did.
Then Sunday morning happened ... and Bob Baffert has moved into eye-roll status with me. His horses have great luck on the track and terrible luck in drug testing.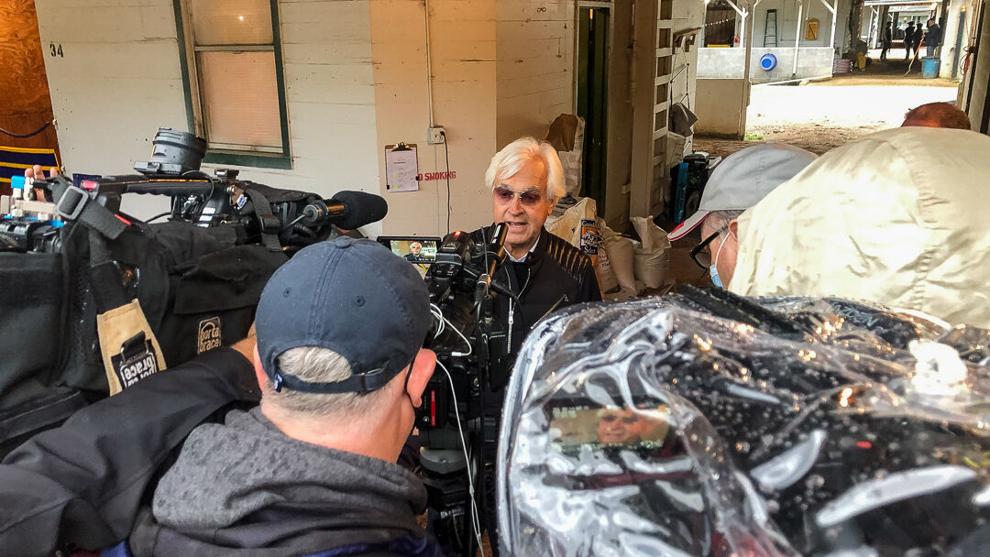 Baffert stood solemnly at his Churchill Downs barn and said Medina Spirit's upset victory was questioned by the Kentucky Racing Commission. The colt tested positive for betamethasone, a corticosteroid commonly used to reduce pain and swelling in joints.
Baffert denied anybody with his team gave Medina Spirit the drug. He tried to flip the script, arguing he and the horse were the ones "wronged" here.
What I believe is this: Bad things keep happening to Baffert. It's getting more difficult to believe his explanations, especially when he scores with a $35,000 colt who was beaten in his final two prep races. And after the fifth failed drug test in Baffert's barn over the past 13 months.
"Imagine if this was a trainer the media didn't like as much as they like Baffert," one racing official said.
Well, now that you mention it.
After talking to somebody who breeds, owns and races horses as well as that racing official, more than a failed drug test is at stake here.
This is about the integrity of the Kentucky Derby, the only two minutes every year when many fans focus their attention on horse racing.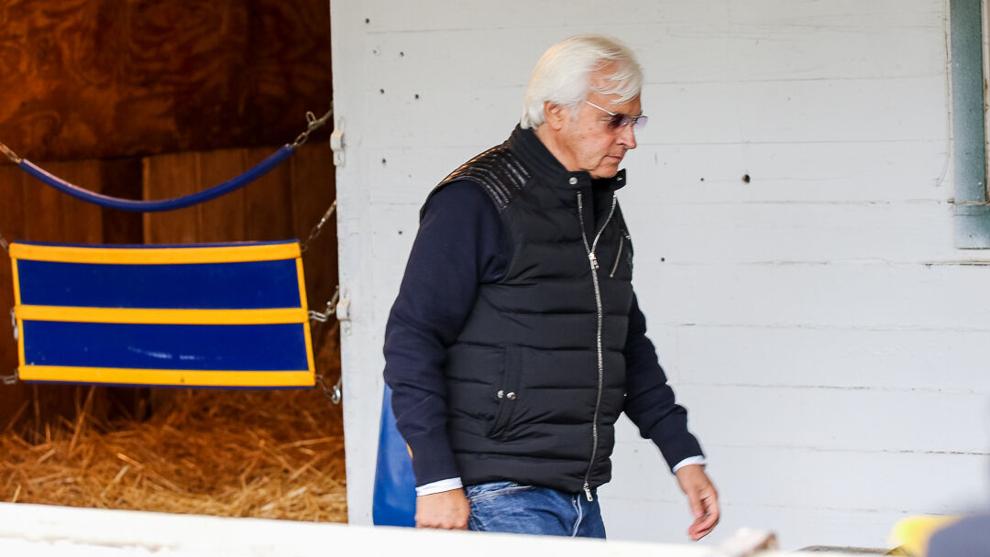 I asked the official what he believed the average fan will think after hearing the Derby winner was on the brink of a disqualification for a drug violation.
"The lack of confidence that you've got a level playing field in horse racing is the biggest problem we've got," he said.
"If you're playing (betting) the horses, it's hard enough to win. Stuff like this (medication violations) make it darn near impossible. Nobody should be allowed to take advantage of the game.
"More people will say, 'To hell with it. I'll take my money and go to the riverboat and play blackjack.'"
This is a perfect spot to inject another Baffert denial. Remember the official Derby result will be determined by the second, split sample from Medina Spirit.
If that is positive, look for Baffert to push back more vigorously than he did Sunday. The Hall of Fame trainer said repeatedly that Medina Spirit has never been treated with betamethasone.
"It didn't come from us," Baffert said.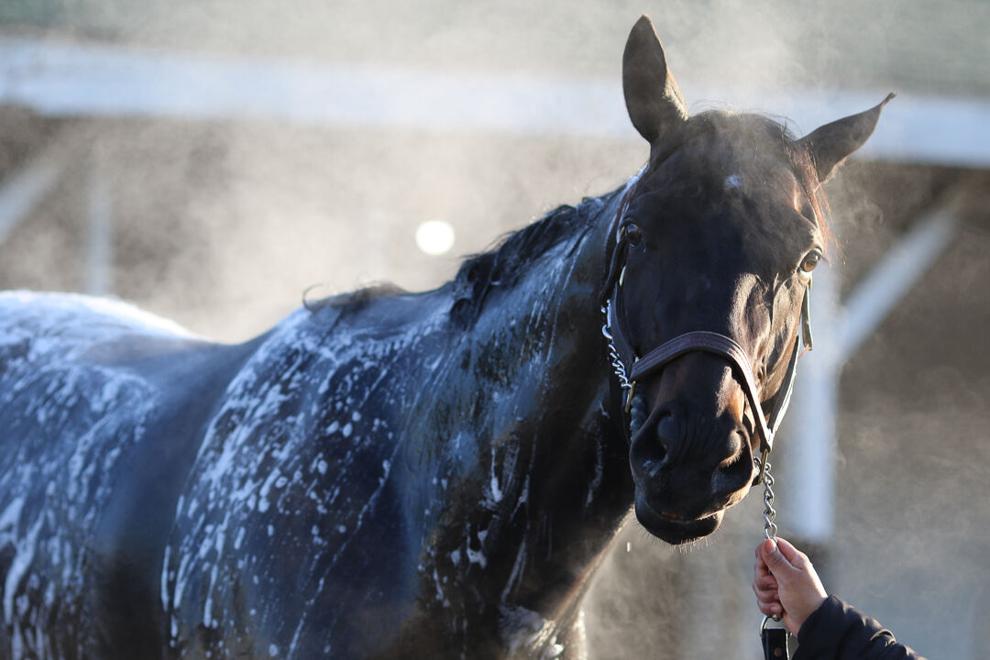 He said the last thing he would do was jeopardize the greatest two minutes in sports. He said it was a "gut punch." He said he would supply the colt's medication records to the Kentucky Racing Commission.
Make no mistake. Baffert views himself as the victim, not the villain. He's not hurting horse racing, the game is hurting him.
Two of his horses — Charlatan and Gamine — tested positive for using the painkiller lidocaine in Arkansas in 2020. 
Baffert and his attorney, Craig Robertson, fought the ruling with the Arkansas Racing Commission. In April, Baffert won. His suspension was dropped. The placings and purse money were restored.
They argued the violations were the result of "inadvertent contamination." They talked about how many opportunities there were for contamination to occur.
Baffert won.
But the commission sent a mixed message: Baffert was fined $5,000 per horse.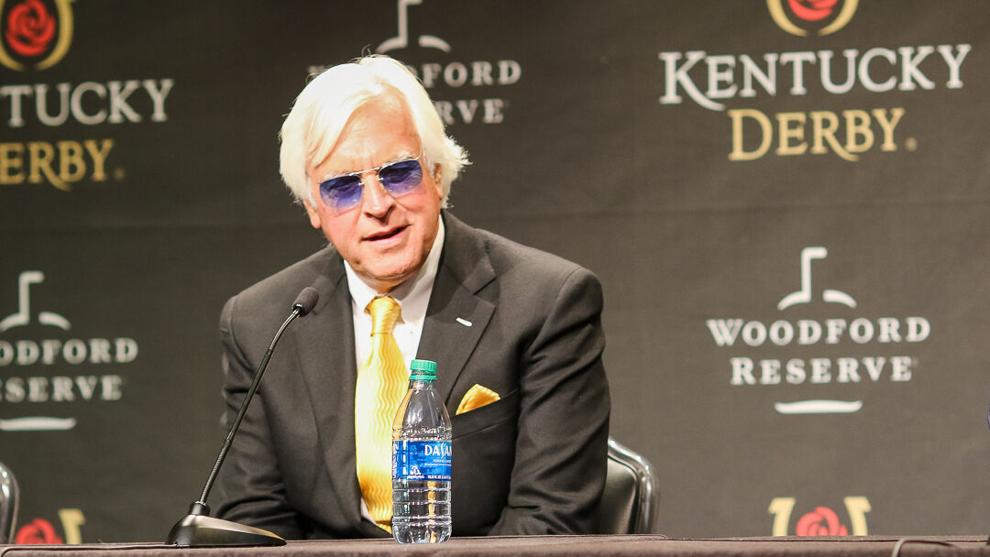 According to one source, Baffert questioned why his horses seemed to be tested more than horses in other barns.
One racing official told him there was no conspiracy or vendetta. The answer was his winning percentage.
It's a sizzling 30% this year, just as it was 30% in 2020.
According to Equibase, starters from Baffert's barn have won at least 26% of their races in 2016, 2017, 2018, 2020 and 2021. Generally, any winning percentage above 20 is considered very good.
Baffert has won 17 Triple Crown races in the last 25 years. No other trainer has won more than four.
When you win or have a beaten favorite, your horses are tested.
Last fall, Baffert had a filly (Gamine) disqualified from her third-place finish in the Kentucky Oaks because of a positive test for betamethasone. His explanation was the medication was administered prior to the two-week moratorium before the race but it failed to clear her system.
Baffert's reputation took its first hit in 2018, after the New York Times reported Justify failed a drug test after winning the Santa Anita Derby — just before the colt rolled to victories in all three legs of the Triple Crown.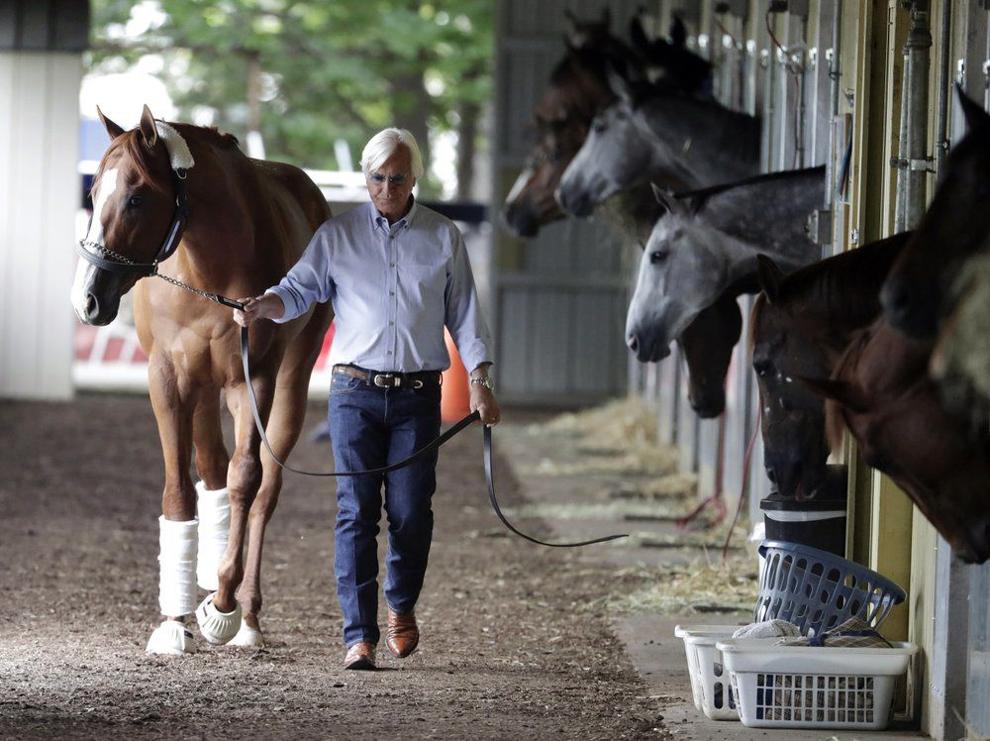 The racing board in California eventually ruled that the failed test was the result of environmental contamination. Jimson weed got in his feed.
So racing, like most sports, has a problem. Drugs and medication enhance performance but damage the integrity of the game.
Now they've dragged the Kentucky Derby into the nasty mess — and made us question how good we should feel about the dominance of Bob Baffert.
Related Stories: