LOUISVILLE, Ky. (WDRB) -- Louisville is hosting thousands of guests for the Kentucky Derby, and that means a significant business boost for hotels and restaurants.
Overall, the city is seeing about 60% hotel occupancy Thursday through Saturday, and that's up about 12% from what was reported in early-April. Reservations and room rates aren't nearly what they used to be, but it's a significant improvement after struggling through 2020 when occupancy dipped below 10%.
"We're fortunate to be busy, really busy," said Skip James, vice president of sales and marketing for AJS Hotels. "We've been building up to this moment for quite a while."
The Galt House Hotel, which is part of the AJS Hotels family with it's 1,300 rooms, is nearly fully booked as of Monday afternoon. Three hotels are sold out downtown.
"We really feel the excitement building," James said. "Like this is a kickoff to sustained business coming back. We are getting a lot of short-term business coming in for May, and June and July. And so our hope is the Derby kicks off an increased level of activity, not only in hotels but in restaurants around town and businesses."
Guests visiting from out of town are trying to find unique and safe experiences while they're in Louisville. That demand means many private dinner events — like the Kentucky Bourbon Festival's Cask Strength Innovation dinner — are sold out. The Kentucky Bourbon Festival, which will be held in Bardstown in September, is hosting a private dinner and bourbon tasting event with 100 guests Wednesday at the Levee Bourbon Lounge.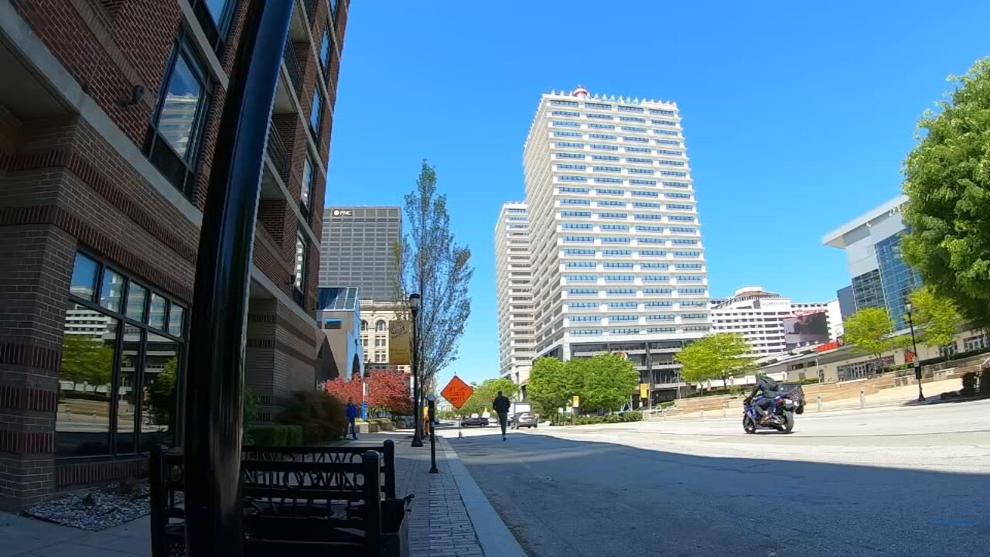 "We will be doing a flight of four half-ounce pours of the cask strength Maker's Mark line,"  said Randy Prasse, the festival's president. "That'll include one that is a private selection."
There will also be specialty cocktails paired with dinner and dessert. Guests will be able to enjoy the event while having a river view for the Great Steamboat Race on Wednesday.
"We are just so excited to see visitors back in our city," said Karen Williams, the president and CEO of Louisville Tourism.
Restaurants are expecting to see long wait time the closer it gets to Derby. Some are offering Derby-themed meal kits, so people can celebrate from home and avoid the crowds. Before the COVID-19 pandemic, you needed a reservation if you wanted to grab a bite to eat during Derby week. And making reservations is all the more important this year with a nationwide labor shortage.
"Work with the restaurants. Be there on time," Williams said. "Because everyone is planning accordingly to have the right amount of staff, the right amount of food."
This year's Kentucky Derby is expected to have a $35 million economic impact for Louisville.
Copyright 2021 WDRB Media. All Rights Reserved.