LOUISVILLE, Ky. (WDRB) -- Twin sisters Emily and Payton Pomeroy are gearing up for their third-grade year at Eisenhower Elementary as the 2019-20 school year begins Wednesday.
Both 8-year-olds are ready to prove their academic chops, but the social aspect of school at Eisenhower is a big reason why at least one of them is ready to go back.
"I get to see all of my friends," Payton said during the school's ice cream social Tuesday, a time when students and their families could meet teachers and get better acquainted with their classrooms.
That excitement was evident throughout the building Tuesday as hundreds of kids, parents and grandparents milled through Eisenhower's hallways mere hours before the start of the 2019-20 school year for Jefferson County Public Schools. Even some students who are now entering middle school showed up to see their former teachers.
And it's not just students like Emily and Payton who are eager to start school at Eisenhower on Wednesday.
"The kids come in every year with nerves and excitement, and I think the teachers do as well," said Michea Dicken, who teaches third- and fourth-grade math and is entering her 15th year in the profession. "You're getting to know a new group of kids every year, and no year is ever the same, so it's kind of that fresh start every single year."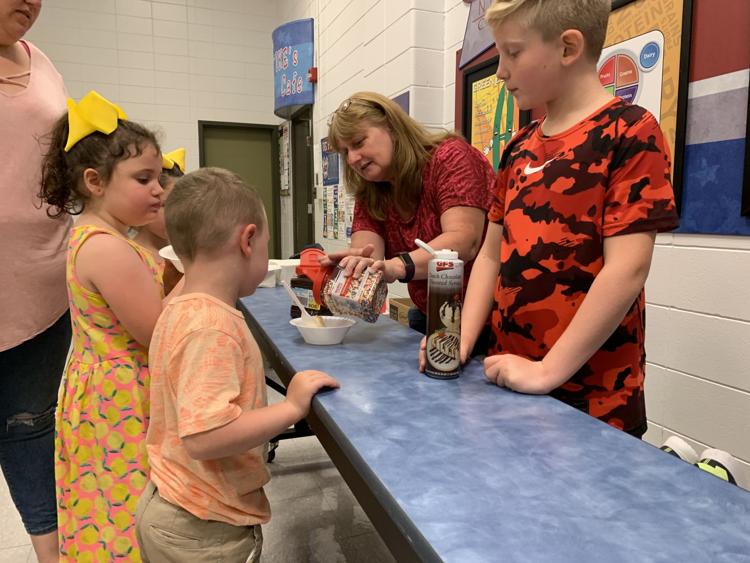 Eisenhower teachers who spoke to WDRB News are ready to test new methods and implement new technologies in their classrooms for the upcoming year.
This year, Eisenhower has added Google Chromebooks on a two-to-one basis, meaning there are enough laptops to share between two classrooms. Principal Julie Cummings, who was named the district's principal of the year, said the school's use of technology will help teachers provide individualized instruction for their students.
"A teacher may put an assignment on a Chromebook or in a Google Classroom that is different for every child in their classroom, and no one knows that they're doing something different than their peers are doing," Cummings said. "It allows a teacher to truly differentiate and personalize the learning experiences for kids."
The new Chromebooks are tools that Dicken plans to use in her classroom "on a daily basis," and with an ever-evolving suite of educational programs that are available to teachers, she says part of the fun will be finding which ones work best for her students.
"There are programs out there that we don't even know exist yet," Dicken said.
Shannon Brasher, a third-year math and science teacher for third- and fourth-graders, is experimenting with a flexible seating arrangement to see what impact that will have on her students' learning.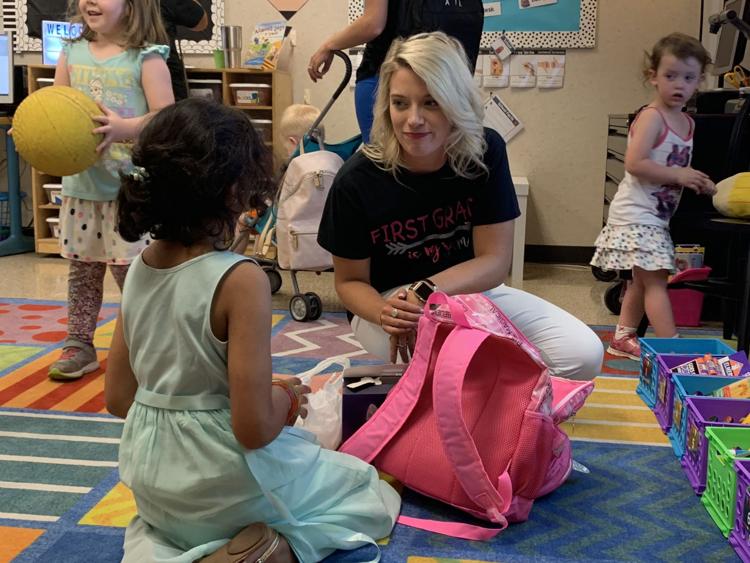 Flexible seating isn't as simple as not having assigned seats. Brasher has many seating choices for her kids, from traditional desks to camping chairs. She said she'll soon have inflatable exercise balls and wobble stools for her students to use if they wish.
"Last year, we had a lot of pillows, and I just noticed my kids were always gravitating toward being up out of their seats, whether they were standing behind their desks or sitting somewhere else," Brasher said, adding that she hoped the arrangement would make her students more comfortable as they learn.
She's also looking forward to implementing guided math groups to her classes, which gives her opportunities to work with her kids in small-group settings.
This year will be Brasher's first teaching fourth grade, and she says that allows her to know exactly where students she had last year should be academically.
"I'm not going to have to spend as much time getting to know them, getting to know where they're at academically," she said. "I can just get the ball rolling even faster with them."
Even the school's youngest learners have a bit of a leg up thanks to Eisenhower's kindergarten camp. The program gives students and their families chances to meet with teachers and practice things like riding a school bus and getting their lunches in the cafeteria.
Anna Pfister, a kindergarten teacher who is entering her 12th year as an educator, said she was able to meet most of her 26 students at the one-day camp, making the transition to kindergarten a bit easier for the kids who are entering school for the first time in their lives.
She contacted the students she wasn't able to meet during camp and offered times when they could visit the classroom and take pre-assessments for those entering kindergarten.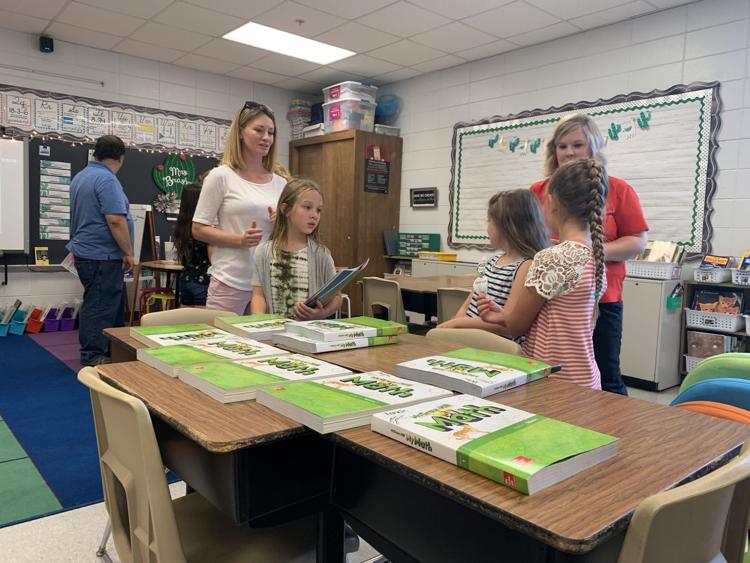 "At this point, I've at least talked to everybody on the phone, and I think the two that I hadn't met I met earlier today, so everybody's a familiar face," Pfister said.
Cummings, who is entering her 18th year as Eisenhower's principal, said events like kindergarten camp and Tuesday's ice cream social are part of the school's efforts to make families feel welcome. She listed several other activities planned for the first half of the school year with that goal in mind, such as a luncheon for grandparents and cookies and crafts with Santa.
"I sincerely mean it when I say that families are welcome and parents are welcome and that we have to do this work in partnership," Cummings said. "So we roll out the red carpet, so to speak, and create some opportunities for families to be engaged with us here at Eisenhower."
Copyright 2019 WDRB Media. All Rights Reserved.