LOUISVILLE, Ky. (WDRB) – Louisville Mayor Greg Fischer's administration is reviving a long-stalled plan to make the fast-growing NuLu area east of downtown safer for pedestrians and cyclists, while encouraging street activity like outdoor dining.
The "NuLu Streetscape" project was originally conceived in 2010 and was the talk of the neighborhood in 2013-2014 as renderings were shared and design plans were finalized. But the work never happened.
Though East Market Street is a state road, Kentucky transportation dollars that were budgeted for the streetscape never actually came through, prompting Louisville Metro officials to find another way to pay for it.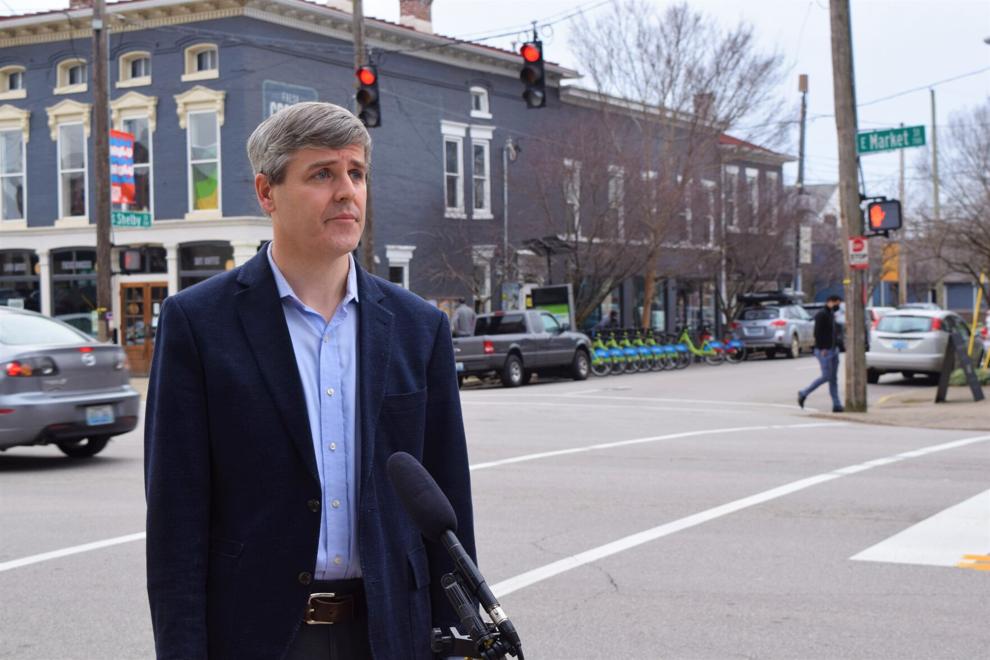 Jeff O'Brien, co-chief of Louisville Forward, Metro government's economic development agency, said Metro has secured $10 million to make the improvements, with the bulk of the money coming from a pool of federal transportation funds over which local officials have some say, unlike state highway dollars.
O'Brien wouldn't give a timeline for the work. Later this spring or summer, he said, the city will begin getting input from East Market Street businesspeople through a new round of public meetings.
O'Brien noted the last time the plan was discussed with people who would be affected was seven years ago, before the AC NuLu Hotel was built.
"These businesses have been through enough with the pandemic, so we just need to make sure we are listening to them and getting a construction schedule that meets their needs and is not too impactful," O'Brien said.
State transportation officials also need to OK the plan, even if they aren't funding it, because they control what happens on state highways, O'Brien said.
Making NuLu more walkable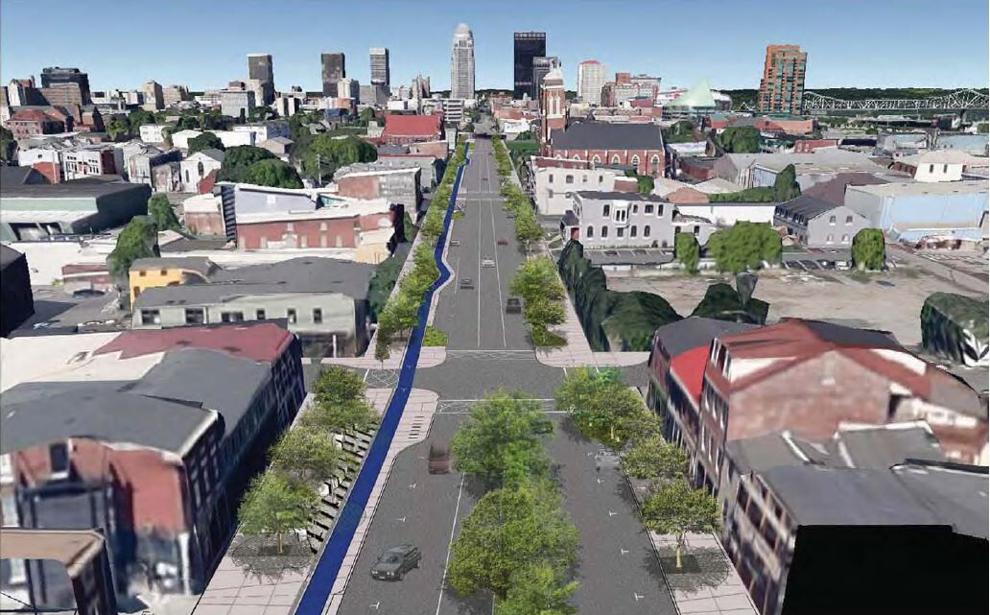 Over the last two decades, as the NuLu area has become a restaurant, tourist and shopping hub, the stretch of East Market Street between First Street and its termination at the Home of the Innocents has remained largely the same.
Six lanes of traffic and parking, most of them pointing east, make the corridor conducive for vehicles plowing through but imposing for pedestrians. Crossing the street, as O'Brien said, is "not a very pleasant experience."
"We want to make sure we have space dedicated equally to cars and to people that are walking," as well as to cyclists, O'Brien said.
Plans developed almost a decade ago would repurpose a good chunk of Market Street for non-vehicular use.
The sidewalk would be extended in places. Curbs would bump out at intersections to make the street-crossing distance shorter. A dedicated cycling path would meander just outside the sidewalk without risking collisions when people open car doors into the path.
At least one driving lane would be eliminated, as would the suburban-style angled parking in the 800 block.
Trees and flower beds would be planted, including in a new median in the center of the street. Public art and street furniture like benches and tables would be installed to encourage outdoor interaction.
O'Brien said the revived plan will not differ materially from the plan finalized in 2014.
A possible exception: The original project called for the Metropolitan Sewer District to install "bioswales" and other improvements to manage storm water, but MSD's $500,000 contribution to the project was taken off the table in the ensuing years, O'Brien said.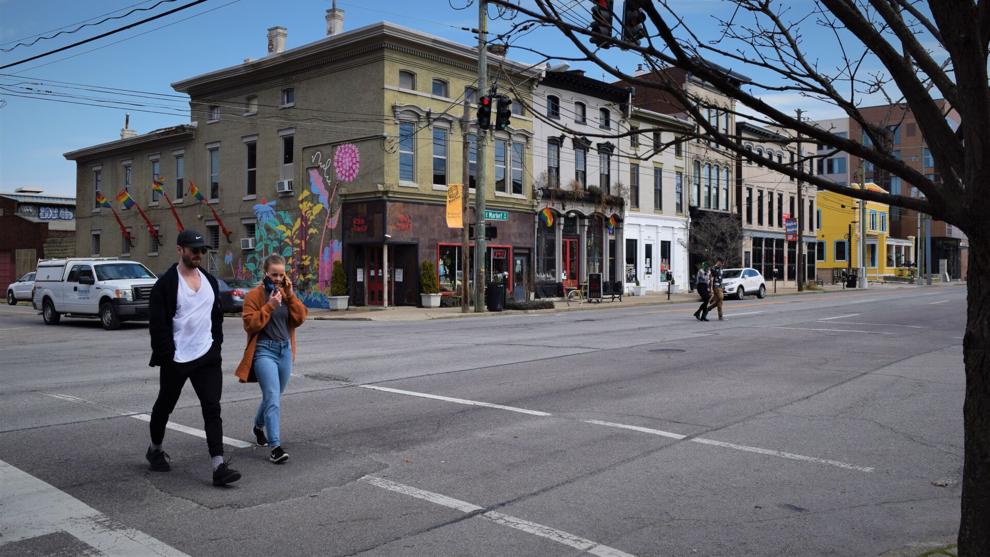 Rick Murphy, a co-owner of JEB Advertising on East Market Street and president of the NuLu Business Association, said the revival of the languishing project is "very positive" news.
He said some shops and restaurants are "extremely concerned about business interruptions" during construction, so plans will have to be carefully coordinated with the neighborhood.
"In the long run, it's going to be a much better streetscape than what we have now," he said.
The NuLu plan was small potatoes in terms of state road projects. It was awarded $10 million in funding in the two-year state highway budget as recently as 2018.
But during the administration of former Gov. Matt Bevin, the state transportation cabinet changed how it allocated scarce road dollars, and street improvements scored poorly against projects that increased vehicle-throughput, according to people involved the original plan.
"This a tough project to get through in a state highway plan that is already overtaxed," O'Brien said. " … We were trying to get the state to understand that, just like a big interchange has a big impact on a rural area, a streetscape project in an urban area can rally have a big impact."
Last year, Metro government instead secured $7.2 million in federal transportation block grant money for the project through the Kentuckiana Regional Planning and Development Agency, an agency overseen by county-level officials in greater Louisville and southern Indiana.
Metro taxpayers will pony up another $1.6 million, while the final $1.5 million for the project represents money was allocated years ago as part of the Ohio River Bridges Project, which was completed in 2016.