LOUISVILLE, Ky. (WDRB) -- Prosecutors are recommending probation for drug dealer Jamarcus Glover, the focus of a series of Louisville police raids, including one on March 13, 2020, in which officers shot and killed Breonna Taylor.
Last week, Glover pleaded guilty over two days in Jefferson Circuit Court to a litany of crimes — mostly drug trafficking and possession — with a total recommended sentence of eight years in prison.
However, as part of the deals, the Jefferson Commonwealth's Attorney's office recommended a sentence of probation and allow Glover to move to Mississippi.
The only charge Glover pleaded guilty to involving the March 13, 2020, raids was drug trafficking, according to court records. The recommended sentence for that conviction is five years, to run concurrently with the total eight-year sentence. Several other charges, including engaging in organized crime, were dismissed.
Glover, who is currently not in jail, agreed to forfeit everything seized by police, including money and vehicles. The guilty pleas would resolve all of Glover's serious pending cases in Louisville.
Two Jefferson Circuit Court judges must approve the plea deals in sentencings scheduled for Nov. 22 and Nov. 30. 
Defense attorney Paul Mullins, who represents Glover, said he could not comment on the cases until after the sentencings.
Attorney Sam Aguiar, who represented Taylor's family in a wrongful death lawsuit that settled for $12 million, said the plea deal "validates" that Glover was not a drug kingpin requiring several late-night raids by officers.
"This was a large-scale aggressive police operation that was promoted internally as going after Louisville's most violent criminals," Aguiar said in an interview. "It really looks like they were going after low- to mid-level drug dealers to take down a house the city wanted."
In the lawsuit, Aguiar claimed the raids were the end result of a land grab by the city using officers to "target" and remove people and homes in the Russell neighborhood, where Glover lived, to revitalize west Louisville with a large real estate development project.
Jefferson Commonwealths Attorney First Assistant Erwin Roberts said he could not talk about specifics of the plea agreements until after the sentencings. 
"We can't speak as freely right now as we might after he is sentenced," Roberts said in an interview. "It took some doing to get to this point, to get the cases resolved. They really need to be resolved." 
Police shot and killed Taylor, 26, during an undercover raid on her apartment on Springfield Drive as part of a series of raids elsewhere that targeted narcotics trafficking. No drugs or money were found in her home.
In the summer of 2020, Glover was offered a plea deal if he would say that Taylor was a member of his "organized crime syndicate," records show. As part of the offer, Glover was to acknowledge that over a period of time, he and several "co-defendants," including Taylor, engaged in organized crime by trafficking large amounts of drugs "into the Louisville community."
Glover, a convicted felon with a history of drug trafficking, turned down the plea offer. It would have resulted in a possible 10-year prison sentence on charges of criminal syndication, drug trafficking and gun charges.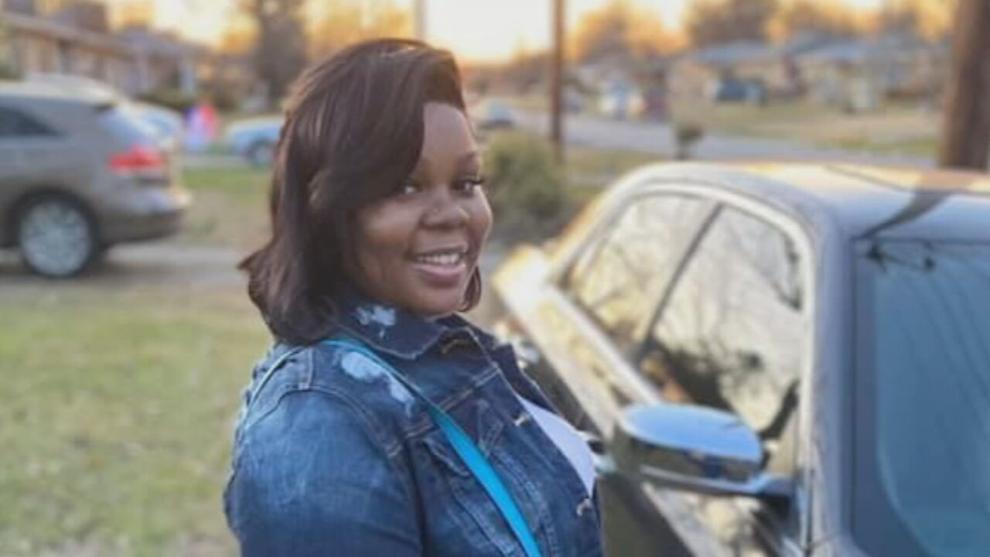 If he had taken the plea, Glover could possibly have been released on probation instead of serving prison time. That decision would have been up to the sentencing judge. 
The crime syndicate organization, according to the plea offer obtained by WDRB News, sold drugs mainly from abandoned or vacant houses on Elliott Avenue in the Russell neighborhood. 
Taylor lived about 10 miles away in an apartment on Springfield Drive.
In the agreement from last week, there is no mention of Taylor in the plea documents. 
Glover has said repeatedly in recorded jail phone calls and an interview with The Courier Journal that Taylor, a former girlfriend, was not involved in any drug operation and questioned why police would raid her home. In one recorded jail call, Glover said officers "didn't have no business looking for me at no Bre house."
Police sought out a search warrant for Taylor's home as part of a broader investigation that focused on drug suspects Glover and Adrian Walker. Police believed Glover may have been using Taylor's apartment to receive drugs and store money.
Glover also used Taylor's address as his home address on bank statements and was observed by police picking up a package from her apartment in January before driving to a "known drug house," according to the police search warrant affidavit.
Police shot Taylor after bursting into her apartment near Pleasure Ridge Park. Her boyfriend, Kenneth Walker, admitted to firing at police as they entered the apartment but claimed he believed the officers were intruders. He hit former officer Jonathan Mattingly.
No officers were charged in Taylor's death.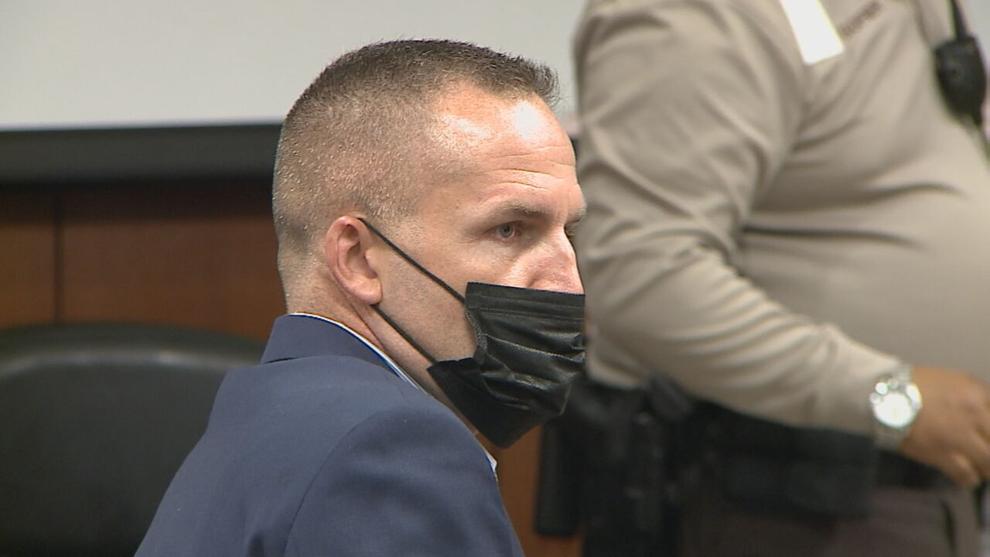 On Sept. 23, 2020, former Detective Brett Hankison was charged with firing at a neighboring apartment unit, showing "extreme indifference to human life" for three people inside, a grand jury concluded. He posted the bond that same day.
Hankison also shot into another apartment, but it was empty.
Each wanton endangerment charge carries a prison sentence of one to 5 years, if convicted. He has pleaded not guilty and his case is pending. 
This story will be updated.
Copyright 2021 WDRB Media. All Rights Reserved.