LOUISVILLE, Ky. (WDRB) – Kentucky reaches another set of reopening milestones with stores and restaurants this week, while things are unchanged in Indiana ahead of the Hoosier state's next phase beginning Saturday.
Kentucky
Here's what changes this week in Kentucky under Gov. Andy Beshear's "Healthy at Work" plan:
As of today, government offices can reopen as long as they ensure "that no more than 50% of employees are physically present in the office on any given day and no more than 33% of the occupational capacity of the facility."
Kentucky courts are still closed through May 31.
Beshear has issued an emergency order extending the expiration dates of driver's licenses and license plates by 90 days, so no one should need to get those renewed this week.
On Wednesday, Kentucky's "non-essential" retailers may reopen their physical stores and funeral homes may conduct in-person services. In each case, there is a capacity limitation of 33%, and people are expected to maintain a six-foot distance from one another.
On Friday, Kentuckians can once again go to restaurants, which have been open to in-person dining in Indiana since May 11.
But there are several restrictions, including indoor capacity limited to 33% (outdoor seating is unlimited).
Beshear's preliminary guidance posted last week indicated that restaurants would be expected to use disposable utensils and to ensure that customers not sit with people with people who are not members of their households.
"I think our restaurants are so desperate to get people in their dining rooms, they will bend over backwards to comply," Stacy Roof, president of the Kentucky Restaurant Association, told WDRB last week.
Louisville Mayor Greg Fischer said last week that his administration would relax red tape related outdoor seating in hopes of allowing more restaurants to add space for customers in parking lots and other adjacent property.
Funeral and memorial service providers can allow more people to attend funerals starting Wednesday. They'll also face a capacity restriction of 33%, and all funeral guests are to stay at least six feet apart from eachother.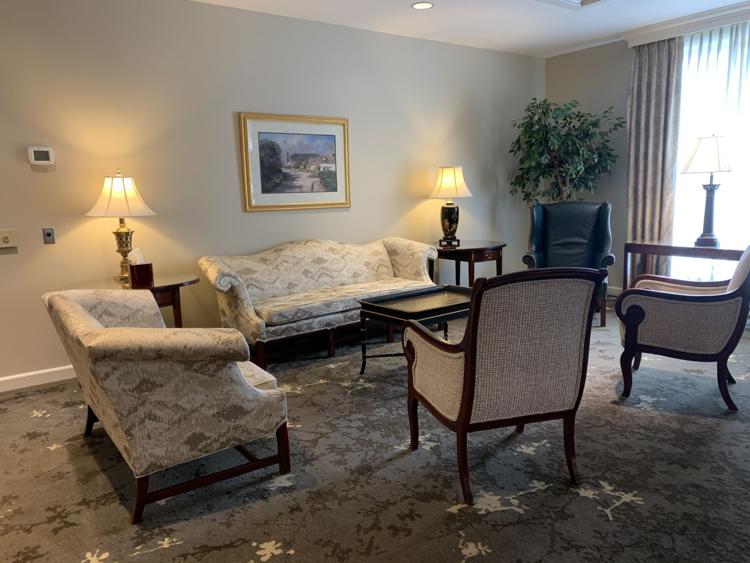 "We're going to be happy to have a lot more people in where we can share those condolences," Ratterman Funeral Home director and co-owner Alex Ratterman said.
Funeral homes should continue using video chat to broadcast funerals for family members who do not attend the funeral.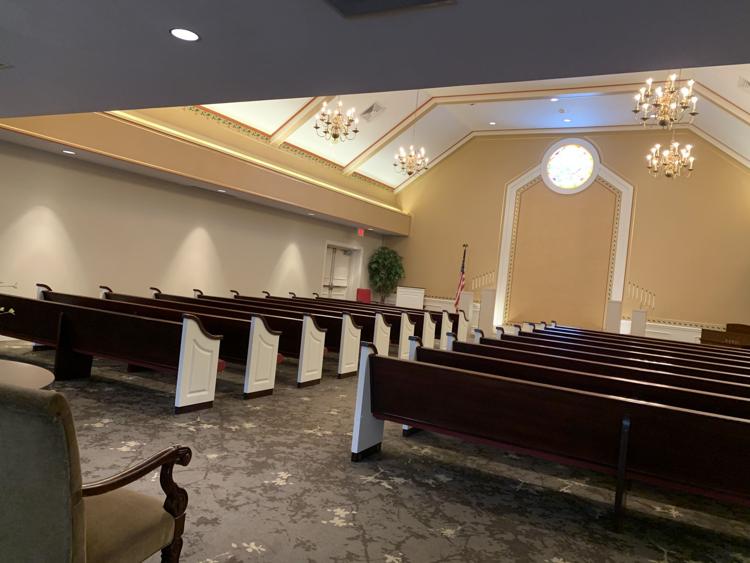 "Everybody's both on one side wanting to have fuller services, but on the other side wanting to protect their health and their family memebers' health," Ratterman said. 
Visitors are still encouraged to stay in their cars for outdoor funerals, visitations and graveside services when possible. Attendees should turn their cars off to avoid idling. They should also social distance when it's not possible for them to stay in their vehicles. 
Everyone who attends a funeral should wear a mask. Funeral homes should follow strict cleaning guidleines and provide hand sanitizer. Food is not allowed in funeral homes during this time.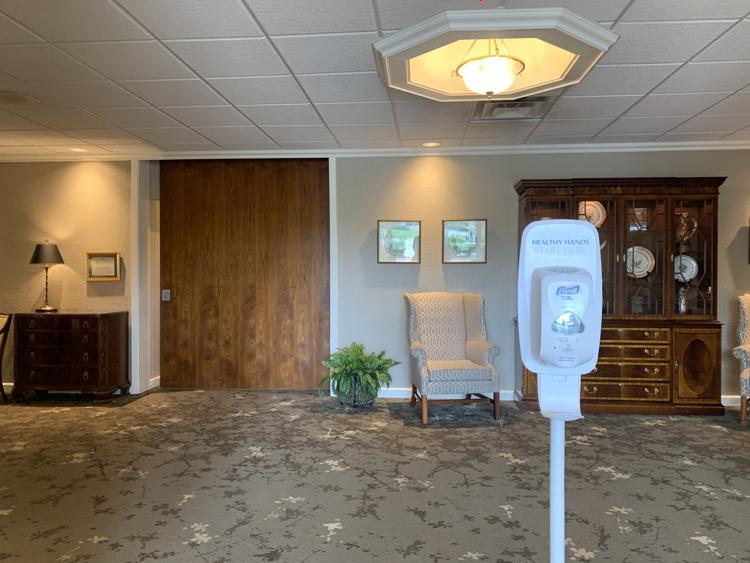 Indiana
In Indiana, there are no changes this week, but Gov. Eric Holcomb's "Back on Track" plan enters its next phase on Saturday.
That's when gyms will be allowed to reopen, and retailers will be allowed to operate at 75% capacity, up from the current 50%.
Indiana will also allow "social gatherings" of up to 100 people, up from the current 25.