LOUISVILLE, Ky. (WDRB) – Luka Johnson planned to stay with his mother in Brazil for just two months in the summer of 2020.
But as the COVID-19 pandemic worsened in the U.S. as the weeks and months passed, the duPont Manual High School senior's annual trip to visit his mother and family extended to nearly a year.
His family decided that he would be safer staying in Brazil and continuing his studies there, especially since Jefferson County Public Schools continued virtual instruction for much of the 2020-21 school year.
"It's been quite a journey here," Johnson said Wednesday.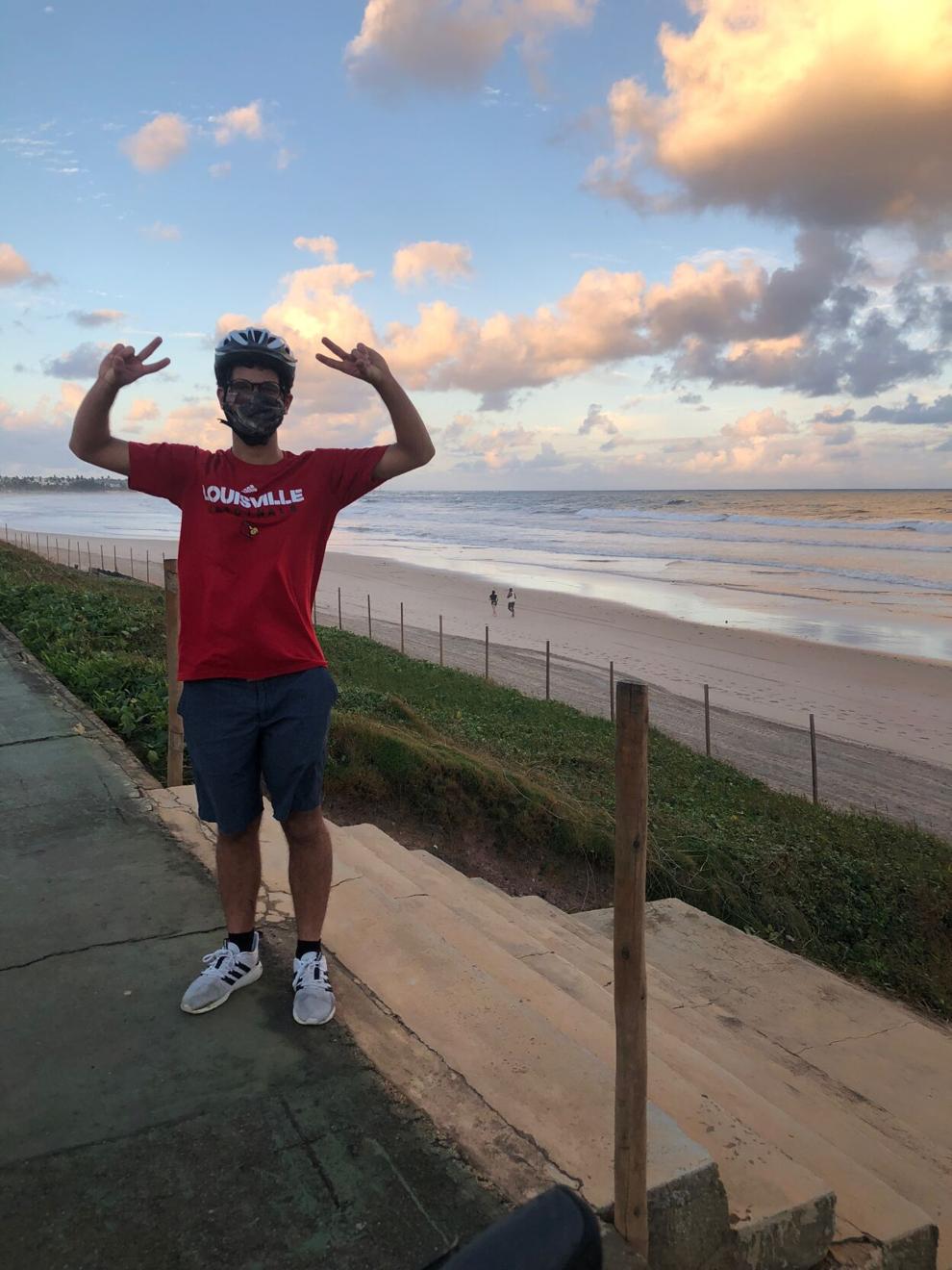 For months, the 17-year-old logged into virtual classes, completed schoolwork and college applications, and kept in contact with family and friends thousands of miles away in Louisville.
He returned to Kentucky after 11 months in Salvador, Bahia, in April, just in time for in-person classes to resume for high school students at JCPS. Brazil's surge in COVID-19 infections and improving coronavirus caseloads in the U.S. also played a significant role in his family's decision on his return to Louisville.
"The case counts, hospitalizations were a bit more stabilized in the beginning, but then as the pandemic progressed and we got around the turn of December, January, the pandemic really hit Brazil quite hard," Johnson said. "It's hitting Brazil quite hard now."
Johnson, a citizen of the U.S. and Brazil, has been attending school here and living with his father since the eighth grade.
"I haven't been able to spend, except for my vacations, much time with my Brazilian family, so it was actually a very interesting experience for them to have me back," he said.
Johnson made the most of his extended stay in Brazil for the first time in years. His grandmother's kitchen – and more importantly the scent of her cooking – was a welcome piece of nostalgia that he enjoyed regularly.
"That really was a very touching experience," he said.
He also lived minutes from the beach along Brazil's Atlantic coast, which allowed him to complete some assignments steps away from the surf and show off his home country's natural beauty for his classmates and friends.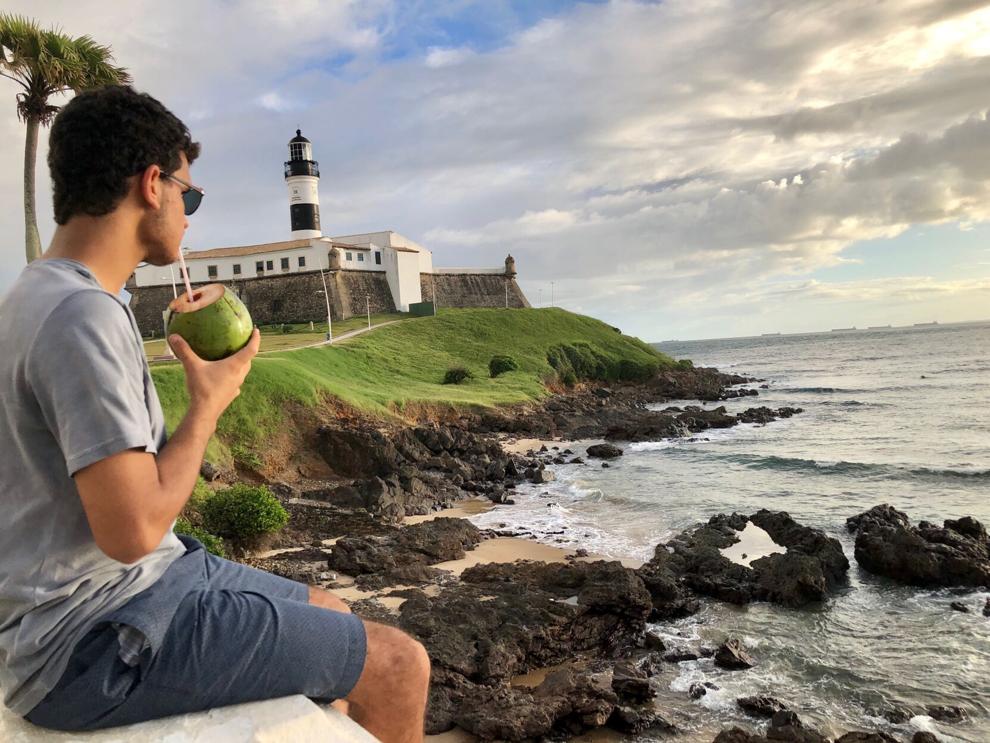 His experience learning remotely and staying connected with others in the U.S. showed him how resourceful people are when met with adversity.
"There's no such thing as distance anymore," Johnson said. "Nowadays with all of this technology, it seems as if the world has shrunk a lot."
"I'm really proud of our generation, and I'm very excited for what we're going to be doing the next couple of years when we unleash this creativity," he said. "Hopefully it can be something like the Roaring Twenties back again."
Remote instruction at JCPS came with a learning curve, particularly for someone living in a different time zone without daylight savings time. The city is currently an hour ahead of Louisville, but Johnson says there were times when he was eating lunch as his first classes began.
"When it was nine o'clock and school starting here, it was lunchtime in Brazil," he said.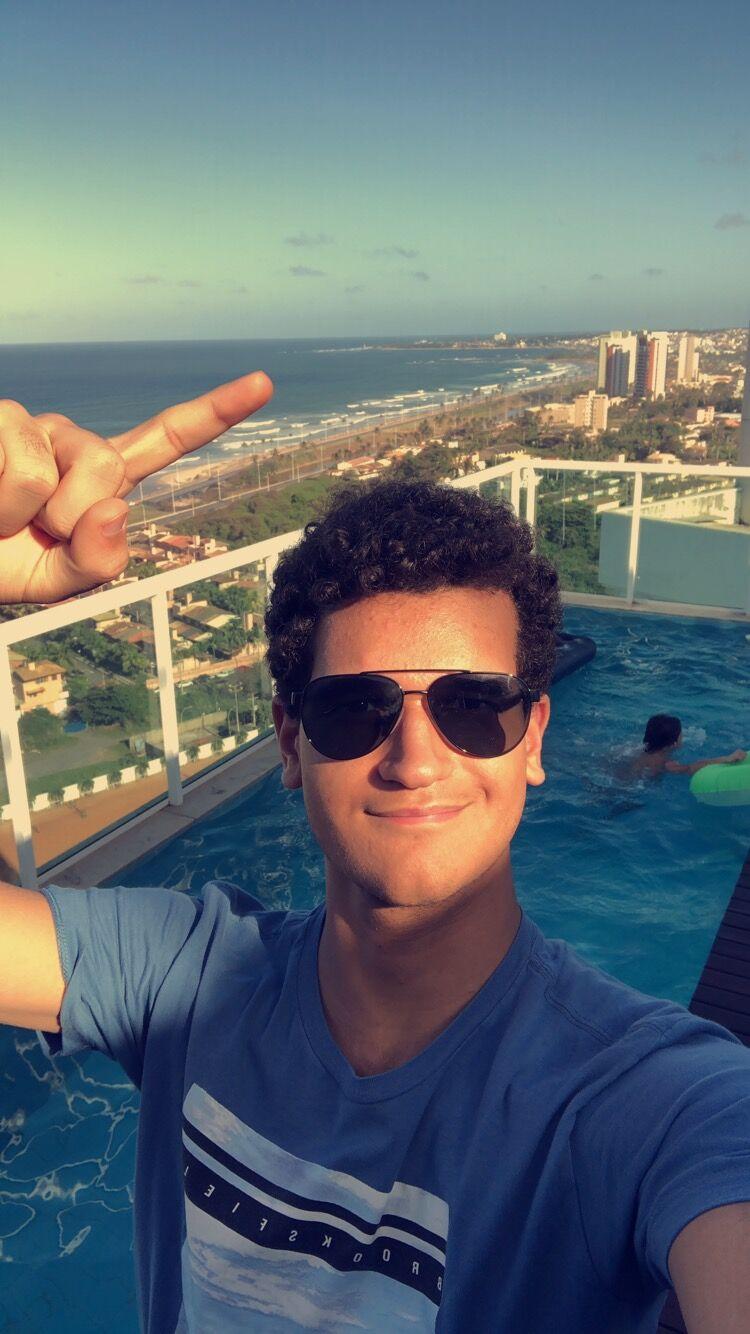 Johnson, who will be a freshman at the University of Louisville this fall, hopes to study international relations and global politics in preparation for a career in diplomacy.
His experience during the COVID-19 pandemic has prepared him for that path as he watched the international response to the coronavirus outbreak from Brazil. Johnson stayed in touch with aunts who live in Germany and Switzerland and an uncle who lives in Hungary during the pandemic, and many of his Brazilian cousins hold dual citizenship in other countries.
Those connections, he says, has helped shape his perspective on how countries throughout the world have navigated the largest public health crisis in recent history.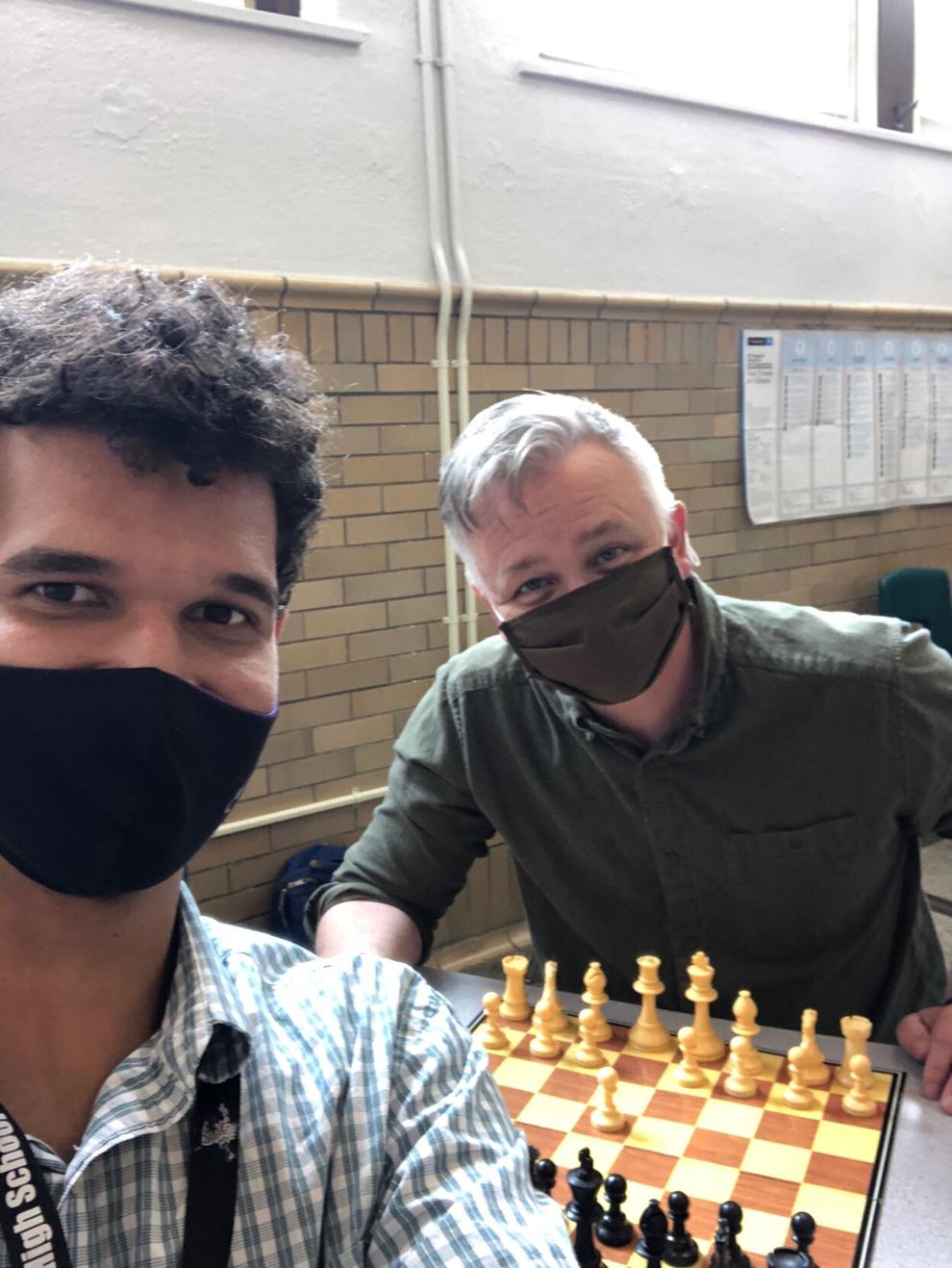 The COVID-19 pandemic has been "a multifaceted academic, personal, social" experience for him, he said.
"It has been interesting to see how cohesive but also incohesive politics has been underlying the pandemic," Johnson said.
The timing of his graduation could not have been better for his family. Because he's not yet 18, Johnson's mother can travel from Brazil to attend his graduation, Johnson said.
His birthday is only a few weeks away in mid-June, he said.
"In the end, it worked," Johnson said. "It worked all cohesively together, and that's quite a challenge to be able to say that during these pandemic times."
"It is pretty special to have her here," he said, noting that his mother has also been vaccinated against COVID-19.
Copyright 2021 WDRB Media. All Rights Reserved.