AUSTIN, Ind. (WDRB) -- Dr. William Cooke remembers the long, trying days 2015 delivered him, sometimes daily.
"Oh goodness," he said. "I did not hardly go home. It was terrible."
Back then, Cooke was an idealistic, young doctor with a family practice at the frontlines of an HIV epidemic. In Scott County and the small town of Austin, the epicenter of the epidemic and home to Cooke's practice, a nationwide opioid addiction crisis combined with an HIV outbreak that was fueled by the sharing of dirty needles.
"We ended up having the worst drug-fueled HIV outbreak in U.S. history at the time," Cooke remembered.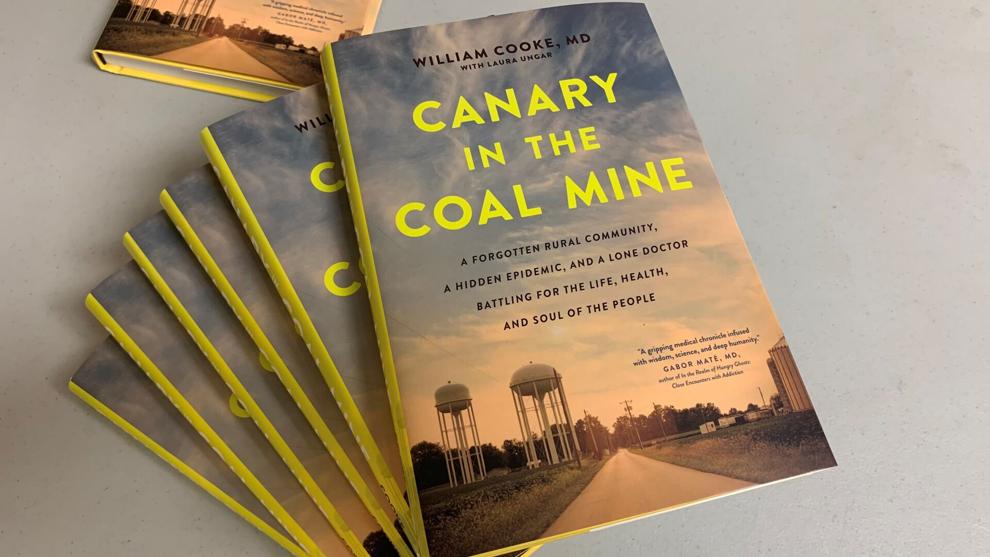 But Cooke and other public health advocates developed a strategy to reverse a spike in positive cases, connected with those affected and offered them resources that dramatically reduced needle sharing and HIV cases.
The success story, which is well-documented, is chronicled in a new book by Cooke with local journalist Laura Ungar, "A Canary in the Coal Mine."
As the title suggests, the book also includes a dire warning. According to Cooke, what happened in Scott County could happen and is already happening elsewhere. Poverty, stress, homelessness, drug use and other socioeconomic factors are wreaking havoc and shortening lives.
"We are living in the richest nation in the world, but there are communities that have concentrated poverty and toxic stress that don't have those conditions that really are needed in order for people to live healthy," he said.
"What we're seeing right now in America is a decrease in the life expectancy of Americans being born and that really was seen first here in Scott County," Cooke said.
In Scott County, hiccups have followed the success. Two months ago, commissioners voted to end the county's Syringe Service Program (SSP) — also known as a needle exchange — which public health experts and doctors like Cooke fought to keep. Cooke and the others argued that the needle exchange program helped turn the tide of the HIV outbreak and transformed dozens of lives.
Cooke, however, says the hard work will continue regardless of the program's future. It's work he believes is worth reading about, learning from and emulating elsewhere.
"Scott County really should have been the warning that there are toxic conditions that exist here in America — that unless we do something about them, people aren't going to live as long or as healthy as they should be able to," Cooke said. "Unless we do something...people aren't going to live as long or as healthy as they should be able to."
"Canary in the Coal Mine" is available online and at many bookstores.
Related Stories:
Copyright 2021 WDRB Media. All Rights Reserved.