FERDINAND, Ind. (WDRB) -- Based at a monastery on top of a hill in Ferdinand, the Sisters of St. Benedict volunteer at hospitals, in schools and at churches.
But at the bottom of that hill is a brewery, and the sisters are putting their services to work. 
St. Benedict Brew Works offers beers called Sister Betty, Sister Mary Kolsch, an APA called Purgatory and an IPA called Raising Lazarus.
The tradition of monasteries brewing beer stems from the middle ages as a way for monks to feed the community and be self-sufficient. They might brew beer to help fund charitable causes, although it is rare.
"There's very few across the United States," bartender Lance Rahman said.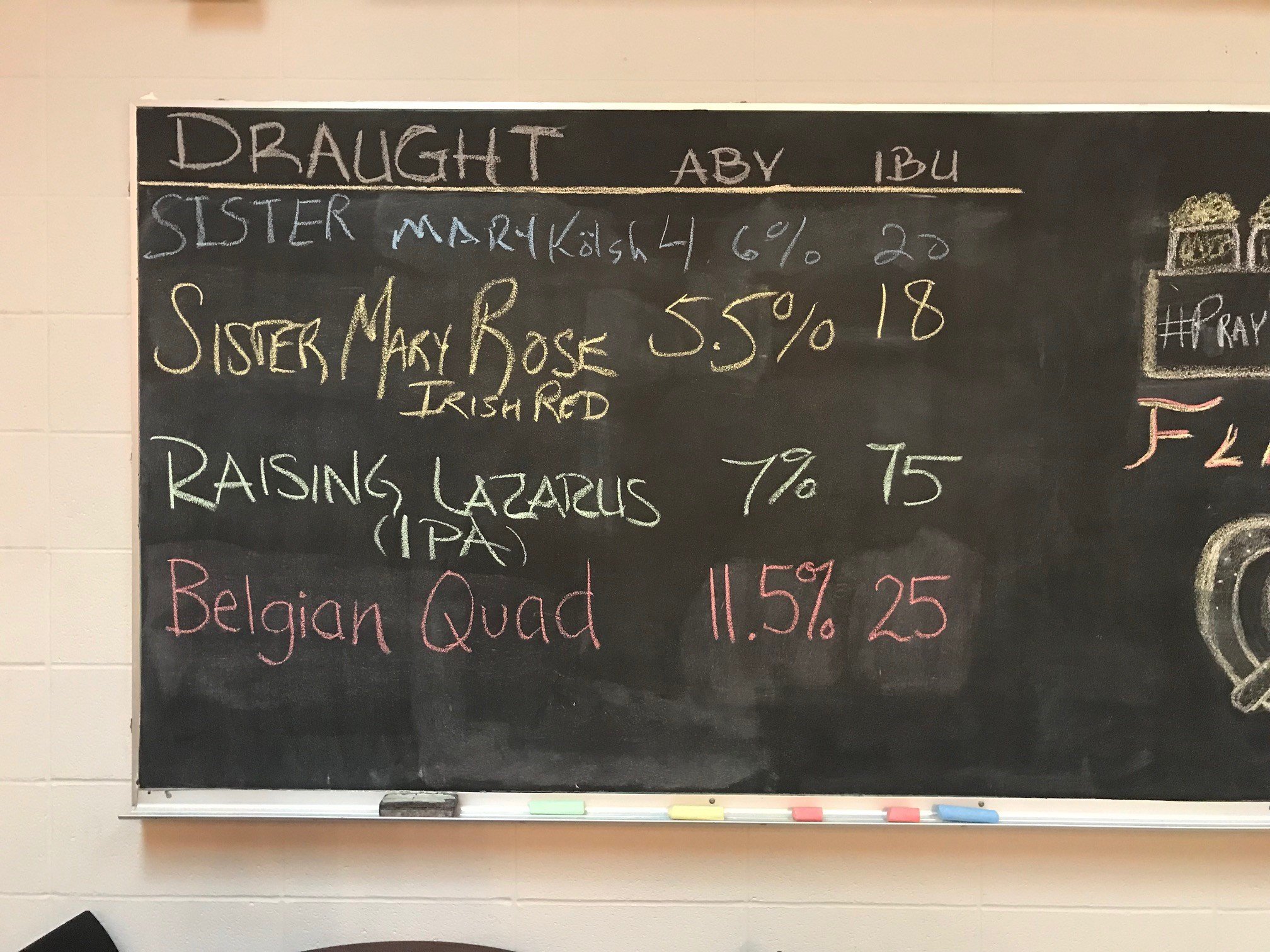 St. Benedict Brew Works is open to the public, and some of the profit goes directly to the monastery.
"We had some fish fries for Lent," Rahman said. "The sisters will help work the door. They take money, and they bring some of their baked goods."
Although the sisters don't brew the beer, they do play a role in the quality of the beer.
"We like to joke that the sisters do quality control," Rahman said. "They come in on Sundays, and they never drink more than one, but they come in and have a beer or something, maybe a pizza, and kind of relax."
St. Benedict brews 40 different beers and has four of them on tap at a time. The brewery hasn't been open long, but it has already expanded its production.
"We just transitioned into a three-barrel system which is about 90 gallons that we can brew at one time," Rahman said.
At the end of the day, it's just another way the monastery is brewing up a way to do God's work.
Copyright 2018 WDRB Media. All rights reserved.