LOUISVILLE, Ky. (WDRB) -- A Louisville Metro Police officer was cleared of wrongdoing after a controversial traffic stop a year ago, and the department said body camera video proves he's innocent.
Up until now, there was only cellphone video of the incident. In December 2018, LMPD officers pulled over Jarrus Ransom in a Kroger Parking lot. Ransom spoke with police, gave an officer some paperwork and got out of his car while on the phone with his mom.
"They trying to look around my car like I got something in here," Ransom said on the phone. "Ain't nothing in there."
Ransom eventually gives police permission to search his car. In the video, Officer Cory Evans, who was accused of police brutality but cleared by LMPD's Professional Standards Unit, can be seen removing a Pepsi can and dumping it out, revealing pills.
"There it is," Evans said to another officer. "Hey, there's pills in here. Hey, cuff him up."
That's when the fight starts, and police struggle to get Ransom in handcuffs. Dash cam video also shows another angle of the fight with Ransom.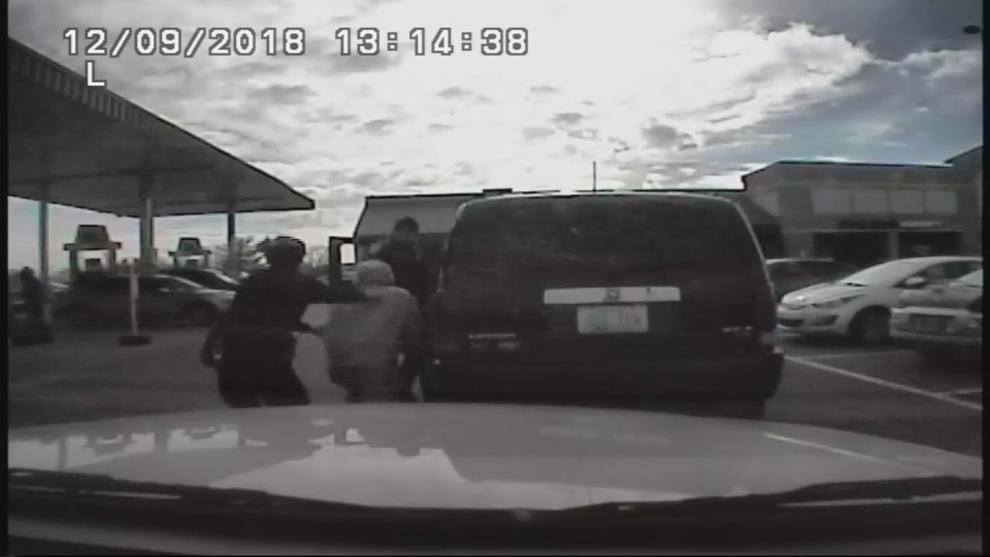 Throughout the incident, you hear bystanders screaming in the background, and Ransom screams too.
"Am I bleeding? Am I bleeding?" Ransom asked.
Ransom's attorney, Martha Eastman, said she requested these videos many times, but LMPD never provided her with them. She said Ransom did not give police permission to search the car and she questions.
"When we tell an officer he does not have authority to search our car or our home, do we have the right to try to stop the officer?" Eastman asked.
But Ransom did in fact give his consent.
"Just to make this good, go ahead and search the car, man" Ransom said to police. "I'm going to give you all consent. You search it. Can I leave? That's all I ask. Can I leave?"
Several minutes later, you see him jerk away from police.
"They beat my ass," Ransom yelled. "Look at my face. Look at my face, man."
Evans then told another officer what happened.
"Poured the Pepsi out. three pills fall out. As soon as he sees the three pills hit the ground, he lunges toward them, pretty much barrel rolls into me to try to get to them," Evans said. "And as soon as I think it's under control, I turn my back, he rolls across the ground to get to the pills again and ends up eating one of them."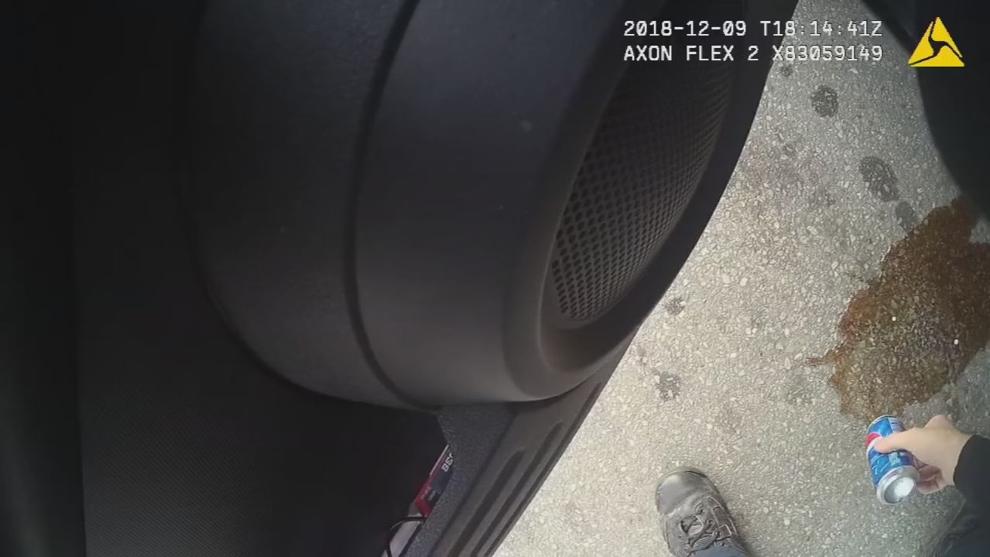 Eventually, Ransom was placed in a cruiser, and police continued to search the car.
Ransom's attorney also said a grand jury saw the videos and chose not to indict Ransom for resisting arrest.
Related Stories:
Copyright 2020 WDRB Media. All Rights Reserved.