LOUISVILLE, Ky. (WDRB) -- A series of break-ins has left Catholic Charities of Louisville Sister Visitor Center stocking up on goods and prayers.
The center, located at the corner of West Market and South 23rd streets, has been broken into at least three times over the course of the past month.
"We've had items stolen from our food pantry," said Sister Paris Slapikas, director of the Sister Visitor Center. "People have gone into our staff offices and destroyed property in there as well."
Slapikas said the main door to the pantry has been broken into twice, causing them to board it up with multiple layers of plywood and redirect clients through another door.
"The windows are all over the floor, so there's a lot of cleanup that has to happen," she said. "Food items are gone, and a lot of the shelves are in disarray."
Louisville Metro Police said there have been three break-ins reported, but those working at the center said there may have actually been four. LMPD said the first report came on May 13, the second on May 23 and a third was reported on June 7.
Thieves have broken at least three doors and a double-pane window.
"We think they were scoping out the building and just continuing to make their way in different parts," Slapikas said.
In addition to food that was taken from the pantry, Slapkias said offices were ransacked.
"We think they were probably looking for cash or some other form of money, which we don't keep here in the building," she said.
Slapikas said even if they fix the areas currently damaged, they will need to ultimately replace all the windows and doors to keep the thieves out for good. For all of the repairs, she estimates the break-ins will set them back between $12,000 to $15,000, even after insurance.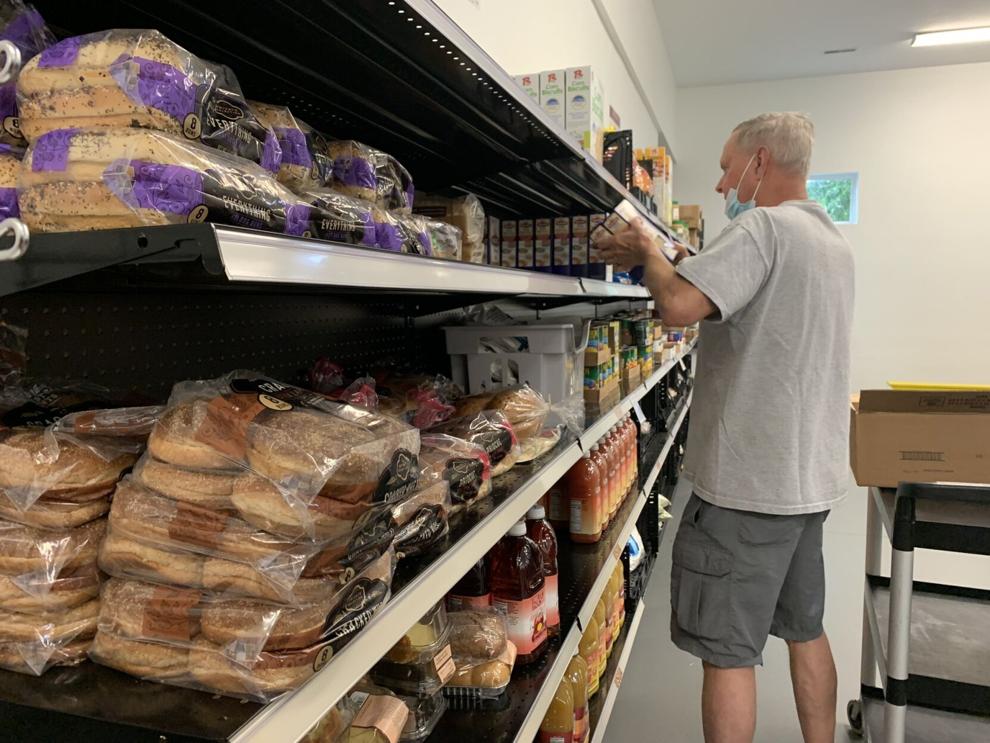 Despite the damage, the organization is working to keep their doors open to continue to serve the community.
"The biggest priority for us right now is really the safety of our staff and our clients and being able to sure up the building and get back to functioning the way that we always have," Slapikas said.
The pantry serves around 900 people every month. Since the start of the COVID-19 pandemic, Slapikas said the organization has provided more than $600,000 in financial assistance and relief to the community.
LMPD said the break-ins were captured on video surveillance, but there are still no suspects or arrests in the case. Anyone with information can leave a tip anonymously by calling 502-574-LMPD.
Copyright 2021 WDRB Media. All Rights Reserved.