LOUISVILLE, Ky. (WDRB) -- Bader's Food Mart, a busy, 24-hour gas station in downtown Louisville, has made major changes following several recent violent confrontations.
"July 24th, we had an armed robbery attempt at my store," owner Paula Bader said. "And my third shift employee, Andre, was shot in the elbow and in the back."
After the attempted robbery at the South First Street establishment, Bader said two employees quit, and others armed themselves. 
"I wasn't happy about it, but I understand," she said. "I hate the fact that they were scared here."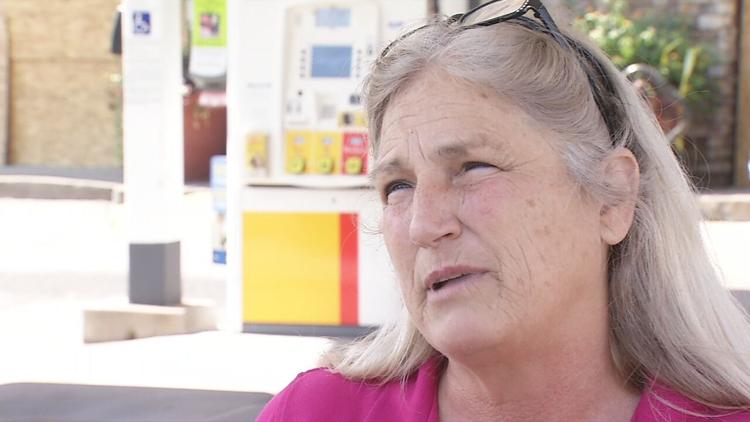 There was more gunfire last Thursday, when a verbal confrontation between an employee and customer turned violent. 
Surveillance video from inside the business shows the employee and customer arguing. Louisville Metro Police said the employee, 28-year old Charles Moore, pulled out a rifle, shot the customer — who had left the store — and called 911.
"The man that got shot was walking around on the lot, got into a car over here, and they drove him to the hospital," Bader said.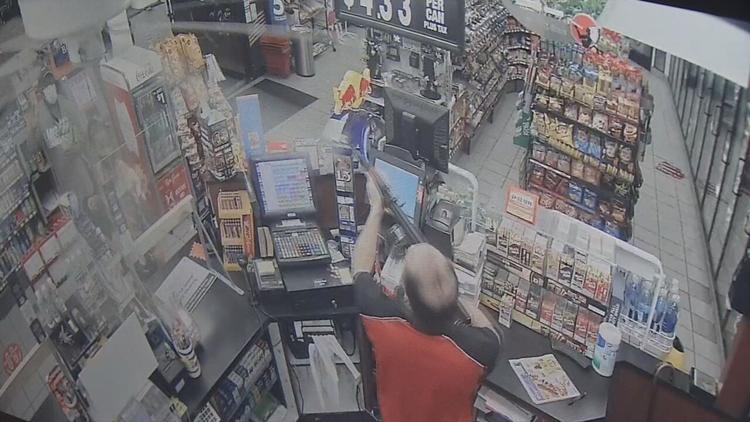 Bader fired Moore, who was arrested and charged with assault. 
"He was wrong," Bader said. "I have watched the video and watched the video and watched the video. You have a right to defend yourself, but once he was out that door, no matter if he was continue to argue and stuff, it doesn't matter, he was on his way gone."
The day after the shooting, Bader said employees got an unexpected visit from a group of people she believes was responding to the shooting. 
"They were waiting on customers," she said. "The next thing they know, the store is full of people with the megaphones."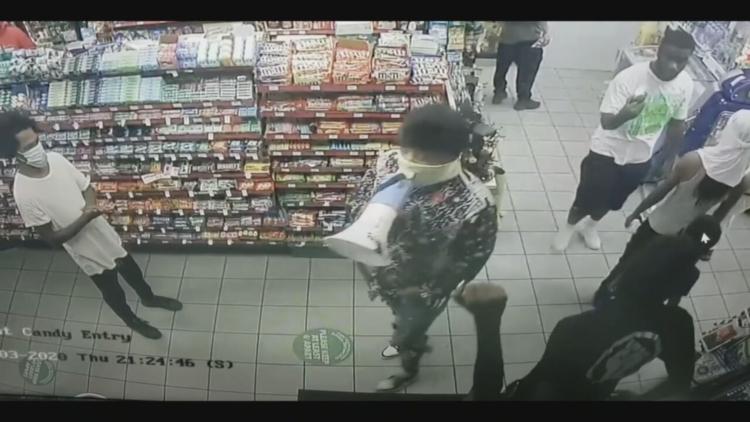 That incident led Bader to board up the business and close for several days. Three gas pumps have also been shut down, and store hours have been reduced to 7 a.m. to 10 p.m. 
"I don't think it has anything to do with this particular business," said Metro Council President David James, D-6. "I think it has to do with two individuals, and one of them committed a crime."
A lot of businesses downtown, both hotels and hospitals, depend on Bader's, said James, who hopes the changes are not permanent.
"This is a business that has been here for a long, long time, and people depend on this business," James said. "I hope that she's able to find a way to be opened 24 hours like she used to be."
Despite being closed for three days, Bader said she has no plans to close for good.
"This is my life," she said. "This is my savings, everything I have is in this store." 
Bader has owned the store since 2002. Before that, she was an employee for 10 years.
She hopes to return the store to its 24/7 schedule but doesn't know when that will happen.
Related Stories: 
Copyright 2020 WDRB Media. All Rights Reserved.