LOUISVILLE, Ky. (WDRB) -- Some inside Louisville Metro Youth Detention Services fear the unknown.
They work with some of the city's most vulnerable kids, and the city's budget woes have created a lot of "anxiety and fear," said Ronnie Goforth, a Youth Detention Services worker.
"Are we going to shut down? Should I buy a car? We don't know if we're about to be unemployed at any time," he said.
Goforth has worked at the facility since 2007, where he said kids get access to school and mental health services.
"I really worry about if we turn this over to the state that these kids will just be a number," he said.
As part of Mayor Greg Fischer's most recent budget proposal, the city held off on its plan to move Youth Detention Services to state control.
"They've been talking about this off and on ever since I've been employed there, but over the last year, the conversation increased," Goforth said.
But the idea isn't off the table for the future. It costs the city more than $9 million to run the facility.
"Right now, we are trying to identify what the responsibility, who the responsibility is," said Endora Davis, the interim director of YDS. "We're trying to see how that would look monetarily in order to make this happen."
Youth Detention leaders told Metro Council members at a committee meeting Monday that they've had two conversations with the state.
"Trying to find different facilities where this would happen at, what's available in the local area," Davis said.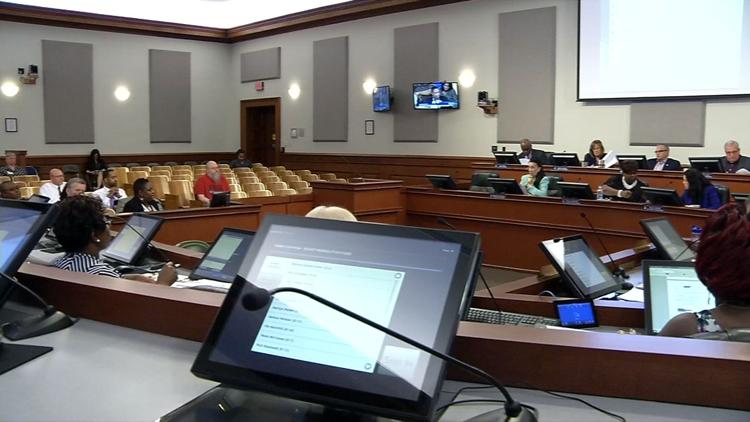 But the details aren't worked out yet, mhich means a timeline for possible changes is unclear.
"The state is also in narrow financial straits as well," said Daniel Frockt, the chief financial officer of Metro Louisville. "They're not flush with funds either."
Meanwhile, those who work at YDS are holding their breath.
"I think it's very likely it's going to be taken over by the state within the next few years," Goforth said.
Related Stories:
Copyright 2019 WDRB Media. All Rights Reserved.