LOUISVILLE, Ky. (WDRB) -- A Clark County judge and two other men have been indicted on several charges in connection with a early morning fight outside of a fast food restaurant in May that left two Indiana judges shot.  
The other judge who was shot was not charged. 
Clark County Circuit Court Judge Andrew Adams was indicted this week on six counts of felony battery and one count of misdemeanor disorderly conduct in Marion County, Indiana.
In addition, two men accused of shooting the judges, 41-year-old Brandon Kaiser and 23-year-old Alfredo Vazquez, are facing several counts of battery. Among Kaiser's 14 charges include a count of aggravated battery with a deadly weapon.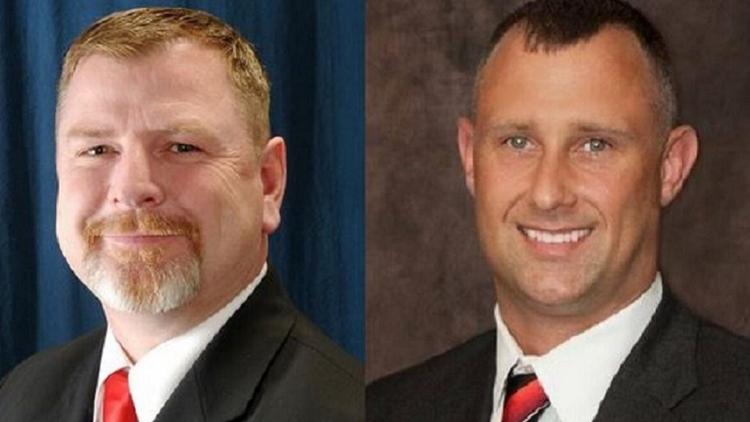 The charges stem from a May 1 incident in which Judge Adams, along with Clark County Judge Brad Jacobs, were shot just before 3:30 a.m. outside a White Castle restaurant in Indianapolis.
A grand jury decided not to charge Judge Jacobs, according to Marion County prosecutor Terry Curry. 
Adams is accused of hitting or wrestling Alfredo Vazquez "in a rude, insolent, or angry manner," according to the indictment. He is also charged with kicking Brandon Kaiser. The disorderly conduct is for fighting the men, according to the indictment.
The Indiana Supreme Court ordered Adams suspended with pay while his case is pending. A suspension is standard procedure in Indiana when a judge is charged with a felony. Two judges appointed by the Indiana Supreme Court will remain on the circuit bench in Clark County for now. 
Initially, authorities arrested Kaiser and Vazquez -- in connection with the shooting, but subsequently dropped the charges, saying that more investigation was needed.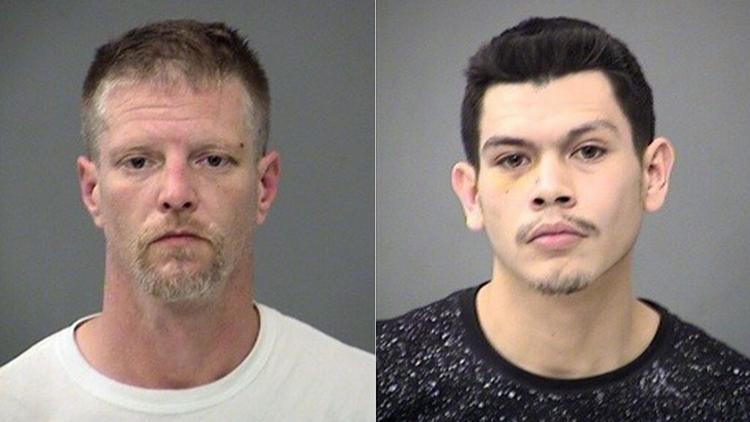 Two grand juries were impaneled to hear the evidence against the four men, according to Curry. One of the grand juries heard the case against the judges while the other heard evidence against Kaiser and Vazquez.
Authorities are working with attorneys for the three men to have them surrender, Curry said. They are expected to be arraigned next week. 
Asked why one judge involved in the fight was charged and the other wasn't, Curry said that was the decision of grand jurors. 
The grand jurors had access to surveillance video of the fight. 
Curry criticized the media, calling some of the stories after charges were dropped "thoroughly irresponsible." Curry said the case took more time because it was "complicated," citing the need for two grand juries.
Investigators originally said Vazquez and Kaiser got into a "physical fight" with the judges. Police also released a YouTube video showing an SUV pulling up to a White Castle. Two people can be seen getting out of the SUV.
The full video has not yet been released. 
Vazquez reportedly told police he eventually stopped fighting, because he hit one of the men too much and felt he'd "had enough." At some point, police say Vazquez told them Kaiser pulled out the gun and shot Adams in the stomach. He said Kaiser then shot Jacobs in the chest, and when Jacobs fell to the ground, Vazquez admitted to holding Jacobs down while Kaiser "placed the barrel to Jacobs' center chest and shot him a second time."
Copyright 2019 by WDRB Media. All rights reserved.