LOUISVILLE, Ky. (WDRB) -- After months of construction, cars are now moving through a new southern Indiana roundabout.
The roundabout is at State Road 60 and the Salem Bypass, one of the busiest intersections in Washington County.
The Indiana Department of Transportation (INDOT) Southeast tweeted some photos of the finished product on Friday.
The new roundabout at S.R. 60 and the Salem Bypass is NOW OPEN in Washington County. Motorists should use extra caution as drivers adjust to the new traffic pattern. ⚠️🔄 pic.twitter.com/HGYsAwbNDy

— INDOT Southeast (@INDOTSoutheast) September 10, 2021
The $2 million project turned what was a two-way stop intersection into a single-lane roundabout. Construction started in March after pushback from some Salem residents worried about trucks being able to maneuver the roundabout.
INDOT previously told WDRB News the roundabout would increase safety and reduce the number of factors that could contribute to an accident.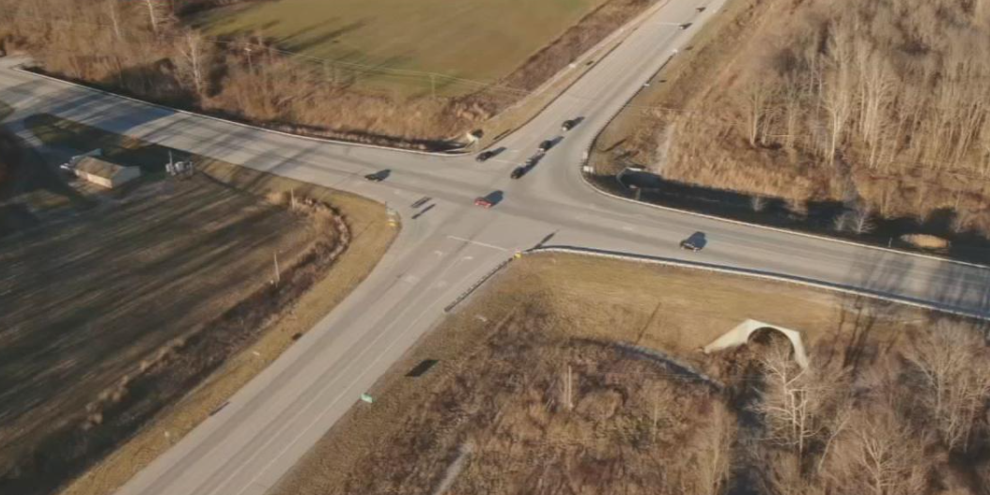 From 2012 to 2017, authorities reported 34 crashes, 29 of which were right-angle crashes where a driver pulls out in front of another. Nine of those crashes were fatal or extremely serious.
INDOT said drivers should use extra caution as they get used to the new traffic pattern.
Related Stories:
Copyright 2021 WDRB Media. All Rights Reserved.