LOUISVILLE, Ky. (WDRB) -- The head of the Louisville Metro Police Department called last weekend's violence "sickening" after multiple shootings and homicides.
That includes a shooting at the foot of the Big Four Bridge on Saturday night.
"It was very discouraging to have that level of violence, especially in such an area that's just patronized by so many individuals," said LMPD Chief Erika Shields.
On Monday, WDRB sat down for a one-on-one interview with Chief Erika Shields.
She says the shooting at the Big Four Bridge started after a 9-year-old was pushed off of a scooter.
"And then a verbal escalation to shots being fired. It's just utterly senseless. But I think most of the violence occurring across America, we can drill down on it, it's just that," said Shields. "So, we're going to, we'll be making arrests, that I have no concern about. I just think that it's just so mentally harmful to those that were involved that were just innocent bystanders, especially the child."
Police say that led to a shootout between two suspects, and five youth being shot. That includes a 6th victim, who was grazed by a bullet.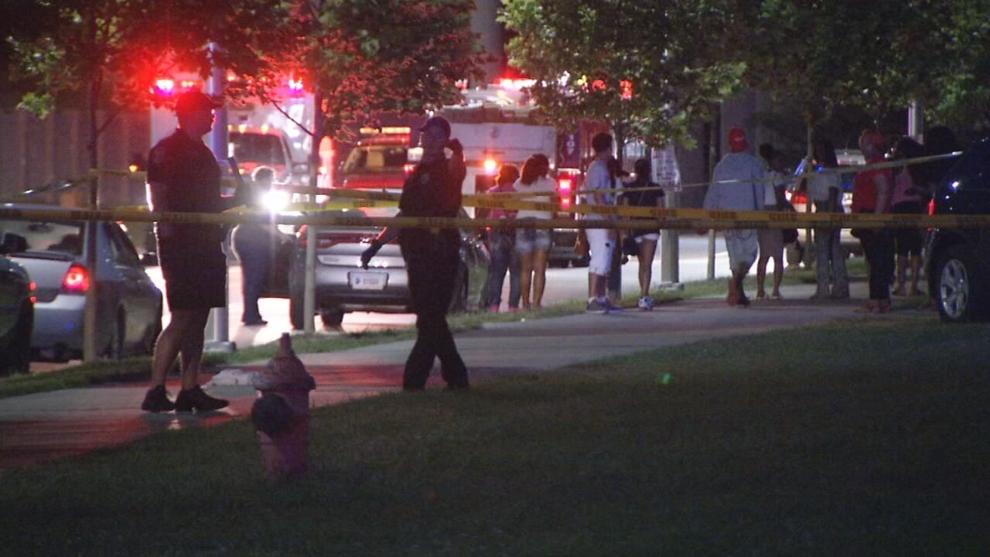 LMPD said they have identified one of the shooters, but they're hoping the public can help identify the other suspect and witnesses.
"Because there were a number of people in the area...we've put out a suspect description of an individual we'd like to talk to, but we're gonna make an arrest on that. I have no concerns about that," said Chief Shields. "It's just so very disheartening. And I really wish the kid didn't have to go through that."
The chief said before last weekend, violent crime was declining in the city.
"Going into this weekend, we really felt that we were making good inroads on our violent crime. Violent crime here today, it's down 14-15%, and shootings are down about 40%. So we could see, we could see a tamping down of activity. Obviously, this weekend, it just felt like many things fell on our head," Shields said. "And that being said, you know, we're gonna make arrests. We're not defeated."
Shields said there will also be some changes to address problem areas.
"We're gonna look at how do we need to staff differently, where do we need to position ourselves to prevent further violence, but we're not handing Louisville over," explained Shields. "We are going to double down and we're gonna get this upright."
The chief said they take responsibility for the violence, but she made a plea to parents and the public for help.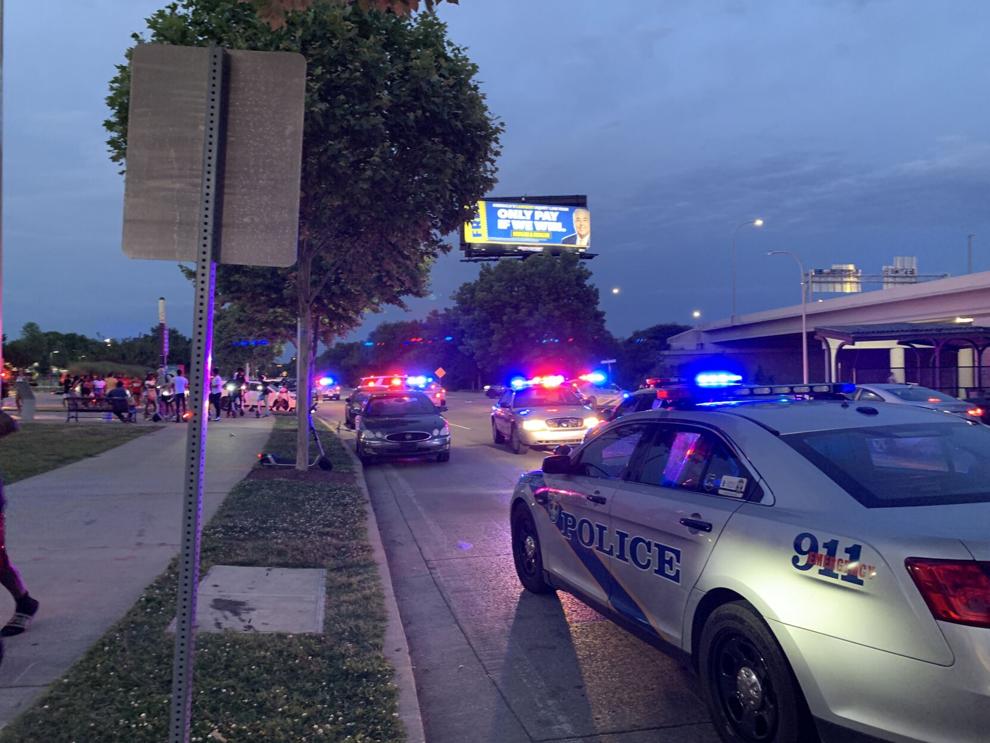 "The community deserves better than this. And I'm not giving a pass to the people who are out there shooting. But at the end of the day, what are you doing? And that's not acceptable, and we need the community to speak up," said the chief. "Let us know who's doing it, get more engaged in helping us find long-term solutions."
Police don't have suspects in some of the recent cases, but the chief believes they know what group is committing the crimes.
"When you look at the drivers, the violence, most of it's kids, and they need something — they need help, they need structure, they need stability. And so what I'm hoping for is all right, for the nonprofits that are out there to work with children, the schools, the interrupters of violence, the chaplaincy," she said. "I need you to lean in hard because we're the immediate stop block. But I need the long-term investment in these kids. And we know that a number of juveniles are going to the waterfront."
Shields said going forward, there will be more police officers in problem spots, and she invited the public to join them.
"Come down there with us. We're going to be there. And I take full responsibility for the violence; that's on us. But if you're going to rightsized what is so off course, that is the community investing in itself," she said. "Parents, I need you to be with your kids. So there's a lot that we can all do. That will help change the trajectory of this at a much quicker pace than what is going to occur if you are just leaning on the law enforcement to handle."
Police say despite the weekend violence, they feel Waterfront Park is safe.
"I mean, Memorial Day weekend, what was it like 60,000 people? Didn't have an incident," said Shields. "This was a one-off. These were a couple of knuckleheads, right? And so, but we're gonna increase our presence. It's not acceptable, and it's not going to become the norm. That's not okay."
"Six days a week, I crossed this bridge," said William Ball, a retired Louisville Police officer. "So, Tuesday, I am headed to work and I come down here and across the street where there's five juveniles hanging out on the corner on their scooters, all dressed in white t-shirts and shorts, and I don't think anything about it."
Ball uses a motorized wheelchair and said he was confronted by the group of youth.
"And I pull up, go up on the ramp and get on the sidewalk. And I say 'hey, fellas. Let me through.' And about that time, one said 'you need to say excuse me,'" he said. "Well, I did something and it scared him and they took off."
But Ball said that didn't end the encounter with the youth.
"They taunted me as I went down with about a half-a-mile track."
Ball shared another confrontation he has had with youth on the bridge.
"They like to play chicken with me," he said. "They come directly at me full force and then they veer off."
Chris Gathof is a downtown Louisville hotdog vendor who heard the gunfire on Saturday night.  
"It is very popular. A lot of families, a lot of kids come out and, you know, it's nice to see them down here and everybody's just happy," said Chris Gathof, a downtown food vendor.
Gathof was on the job on Saturday and in the middle of a transaction when he heard gunfire.
"At first, I thought it was fireworks," said Gathoff. "And I looked over and I said, 'what just happened?' and she said, 'that was gunshots.'"
Gathof said the scene was chaotic, but shortly after shots were fired, police were at the scene. 
"And the police response was actually pretty quick. And, you know, they did what they had to do, and I'm hoping that you know, I feel bad for the victims and the families," he said. 
If you have any information about the shootings or any other crimes, you can call the department's anonymous tip line at 574-LMPD or report it online here. 
Copyright 2022 WDRB Media. All Rights Reserved.