LOUISVILLE, Ky. (WDRB) -- Police have arrested a third suspect in connection with the shooting of a man on the Watterson Expressway. 
Rontay McCrary, 20, was arrested on Saturday, Jan. 4.
On Monday, Dec. 30 around 8:30 p.m., police responded to a report of a man shot in a car in the area of South 15th and Gallagher Streets. The car had one male victim shot in the back, and two female passengers. The female passengers were unharmed. Police determined after further investigation that the car was shot at during a drive-by shooting on Interstate 264 West. 
Phillip King, 18, and Javon Bailey, 20, were arrested on Jan. 1 in connection with the incident. Bailey is charged with attempted murder,  assault and wanton endangerment. He also faces drug charges. King is charged with complicity to first-degree assault and complicity to first-degree wanton endangerment. Both suspects are being held on a $100,000 bond.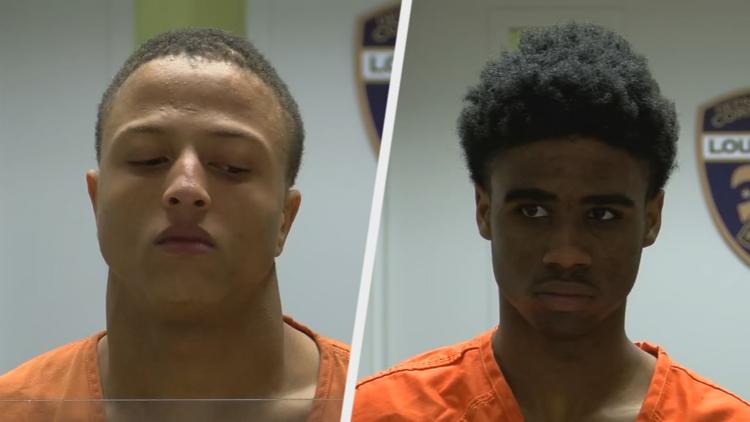 McCrary is facing charges of attempted murder, assault and wanton endangerment. He is being held on a $100,000 bond at Metro Corrections and is expected to appear in court Monday morning.
Related Stories:
Copyright 2020 WDRB Media. All Rights Reserved.