LOUISVILLE, Ky. (WDRB) -- Talk with Shedrick Jones for just a few minutes, and it feels like you've known him for years.
Atop his red motorized wheelchair, with his Air Force Veteran cap on his head, Jones is a force of humor, grace and warmth.
But, as Jones quickly admits, Saturday tested his good nature.
"It's becoming a mental issue now. It is really, really creating depression as far as I'm concerned," he said. "A lot of anguish, and it's causing me to act out with people that I really, really would not like to act out with."
The source of Jones' anger was TARC3, the public paratransit service that transports those with intellectual or physical disabilities around the Louisville area.
Jones had attended a morning conference — focused on cleaning up a veterans' cemetery — at Hotel Louisville. Jones said TARC3 was supposed to pick him up around 1:30 p.m.
However, he said TARC didn't show up. He called WDRB News at 9:01 p.m. After a chain of phone calls, a TARC3 bus arrived around 9:30 p.m. to take Jones home — eight hours after 1:30 p.m.
"I'm trying very hard to be civil and respectful," Jones said, before he boarded the bus.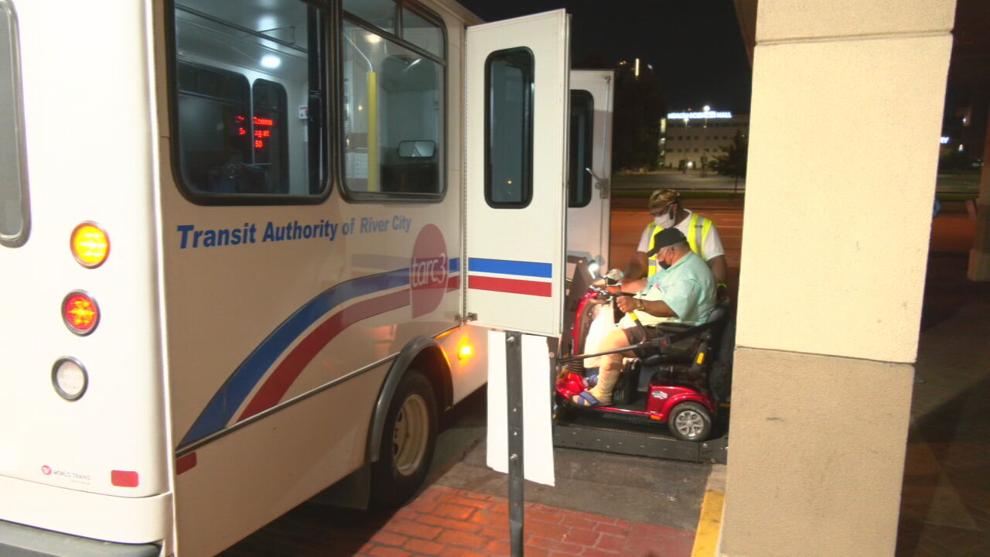 "It takes the media — it takes, definitely, political pressure and everything else — just to go from one location to another," he continued.
To Jones, a disabled veteran whose age hasn't slowed him, the weekend predicament is illustrative of a larger problem: the quality of TARC3 has precipitously declined and the service has become too unreliable.
"If we can't depend on public transportation, who are we going to be able to depend on?" Jones said. "We can't afford chauffeurs and Ubers and all this private stuff. A lot of us are on motorized vehicles."
Jones' opinion isn't unlike others. In May, the Metro Disability Coalition said TARC3 and its contractor, MV Transportation, are failing riders with disabilities in at least 11 ways. Most notably, the group says TARC3 is failing to pick up and drop off passengers in a timely manner and, sometimes, leaving riders stranded.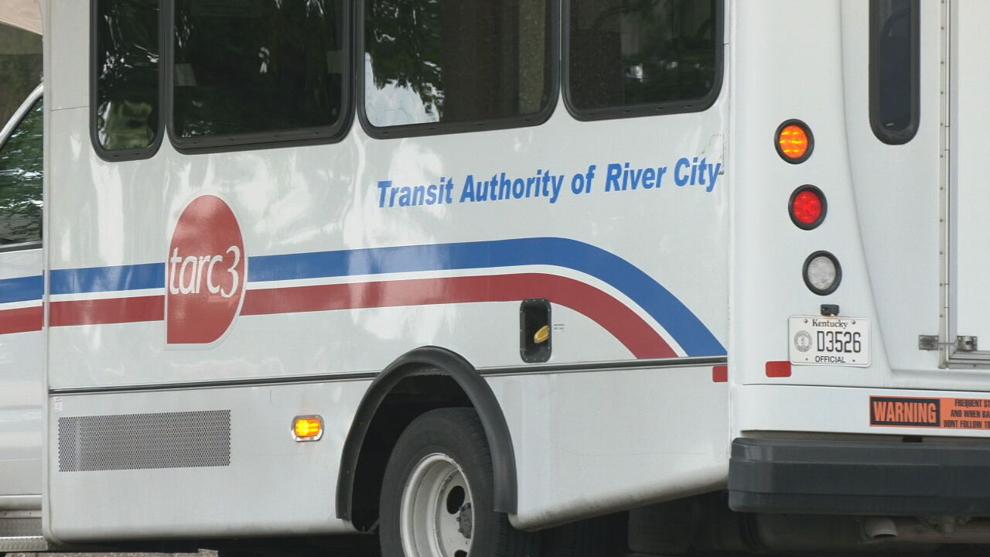 Monday afternoon, while considering TARC's budget request for next fiscal year, some members of Louisville Metro Council's budget committee questioned TARC3's recent shortcomings.
"That's very concerning, and I'm sure it's very disheartening for those that are in that situation," said Councilwoman Cindi Fowler, D-14.
Carrie Butler, the Executive Director of TARC, explained to the committee that staffing is the problem. Right now, Butler said the transit authority is short 100 employees, 50 of which serve TARC3 directly.
"I want to be honest. We've seen some issues," Butler told council.
"We haven't been able to ramp up as quickly as we had hoped," she continued.
Butler and TARC held a hiring fair on June 11 that she said was successful and is part of TARC's push to hire the workers it needs.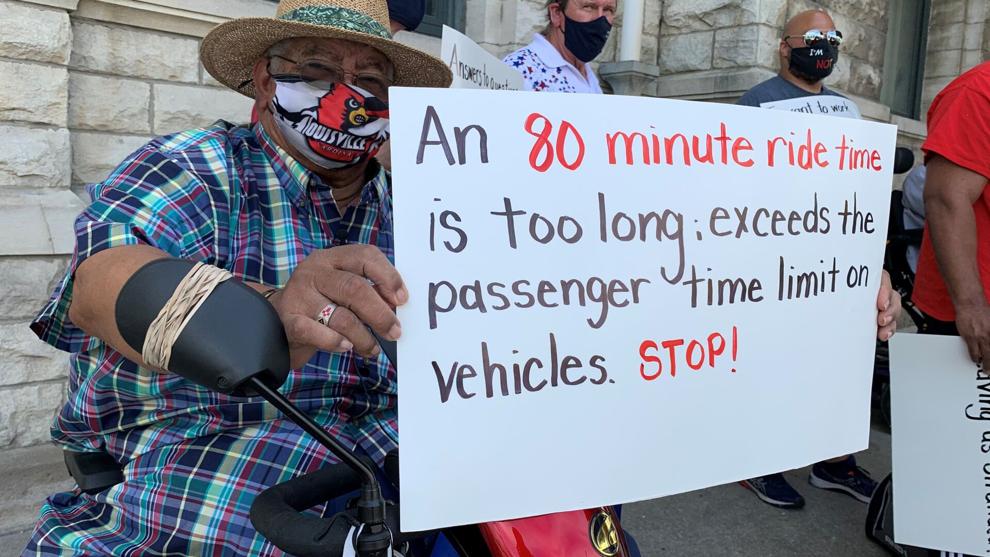 Jones, however, thinks the service needs more than just new workers. He thinks this service needs an overhaul.
"It seems like public transportation — specifically TARC3 — it's time to drain the swamp," he said.
The Metro Council Government Oversight and Audit committee plans to invite TARC leadership to a Tuesday meeting to ask more questions about the TARC3 issue and other topics.
Meanwhile, MV Transportation, TARC3's contractor, said the company is currently offering a $1,000 sign-on bonus for new hires, and a CDL is not required.
According to MV Transportation, interested applicants can apply online at www.mvtransit.com/careers or in person at MV's Louisville office located at 830 S. 13th St. For additional information, interested parties can call (502) 830-9403.
Those interested can also apply online at ridetarc.org.
Related Stories: 
Copyright 2021 WDRB Media. All Rights Reserved.