LOUISVILLE, Ky. (WDRB) -- Gov. Andy Beshear predicted Monday that Kentucky's children will return to a "very normal setting" when the next school year begins as the state rebounds from the COVID-19 pandemic.
That should include a return to life at school without facial coverings, he said.
"I do not think there will be a mask mandate for schools in the fall," the Democratic governor said at a news conference. "I don't expect it based on what we are seeing with COVID."
The past two academic years were dramatically disrupted by the coronavirus, but the governor sounded upbeat Monday about schools returning to normal in the fall.
"Right now, I think kids will be back in a very, very normal setting," Beshear said. "That does include information where we believe there will the opportunity for kids younger than 12 to be vaccinated by the time they go back. I'm very much looking forward to a full, normal school year for my kids and for everybody else's."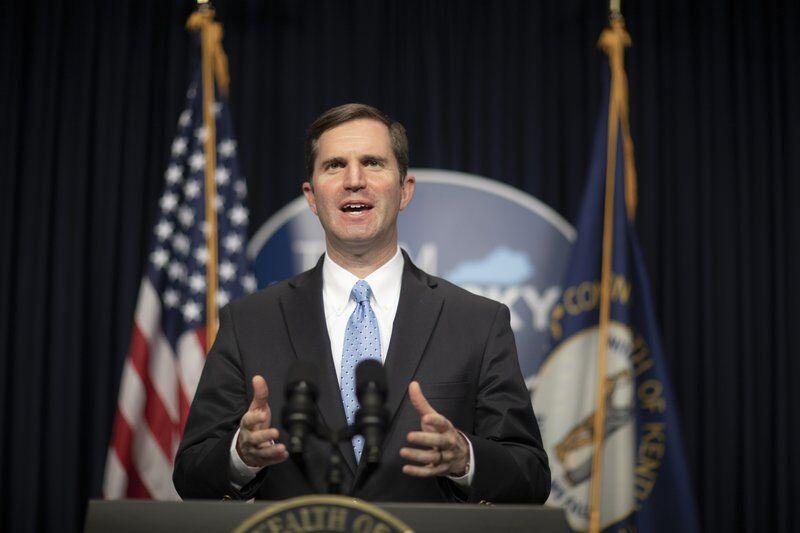 The governor reported that more than 6,300 Kentucky youngsters ages 12 to 15 have received a dose of COVID-19 vaccine in the first few days since they became eligible for the shots. Beshear called that "a good start" and said efforts are ramping up to vaccinate that age group.
"We have a whole lot of school systems setting up vaccination clinics," he said.
Kentucky reports 285 new COVID-19 cases, 6 deaths
Health officials on Monday reported 285 new COVID-19 cases in Kentucky and six more deaths in which the virus was a contributing factor.
Monday's report brings the commonwealth to 341,229 confirmed COVID-19 cases since the beginning of the pandemic, according to a report from Kentucky Public Health. The coronavirus has been a contributing factor in the deaths of at least 6,662 Kentuckians.
As of Monday, 1,927,168 Kentucky residents had received at least the first dose of a COVID-19 vaccine, Beshear said. That represents 54% of the state's adult population, including 80% of Kentuckians 65 and older, the governor said. Nearly 60% of Kentuckians ages 50-64 have gotten the shots. The percentage drops off among younger adults, with just 29% of Kentuckians ages 18-29 having received the shots.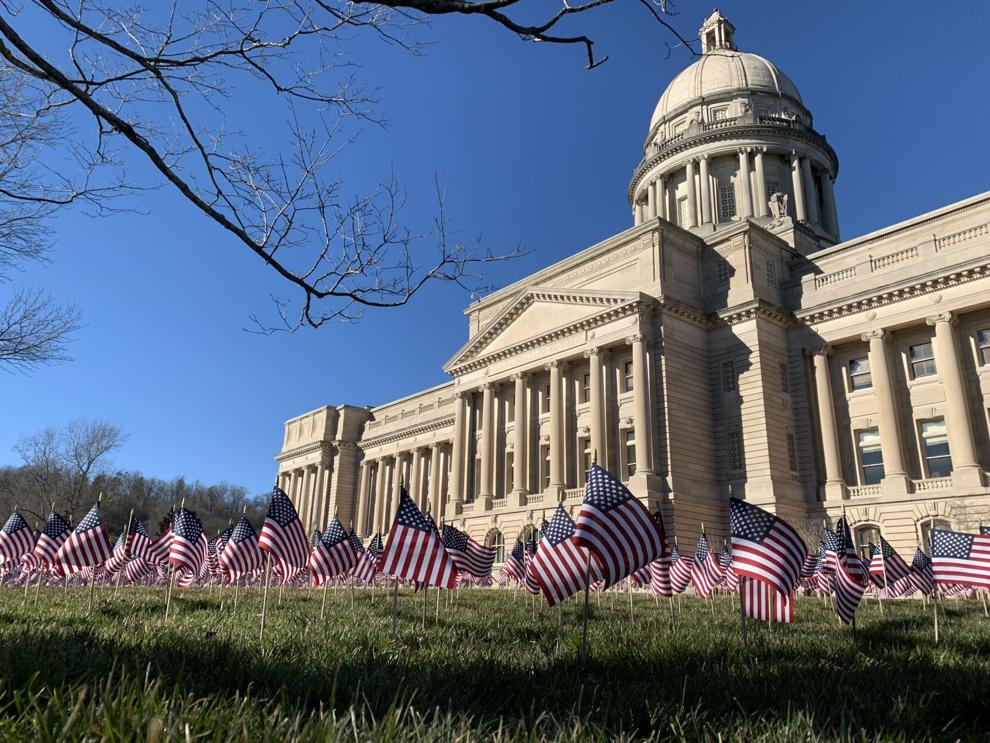 Beshear said he is standing behind those who chose to continue masking despite new guidance from the Centers for Disease Control and Prevention that says it is safe for fully vaccinated Americans no longer need to wear them in most situations.
"That is their choice, if they're trying to provide that extra level of safety," he said. "Carry that mask on you and use it when you need to. Also, let's respect people who continue to wear them for different reasons. It certainly ought to be their choice. There be many reasons they may need that extra level of protection, or they're protecting others around them."
Beshear on May 14 said that Kentucky will remove COVID-19 capacity restrictions and nearly all of the state's remaining mask mandates on June 11.
Kentucky's positivity rate, which measures the proportion of COVID-19 tests returning positive, fell slightly from 2.79% on Sunday to 2.78% on Monday, according to Kentucky Public Health. To find a COVID-19 testing location near you, click here.
Data show 389 Kentuckians hospitalized with COVID-19 on Saturday and 112 patients being treated in intensive care units. More than 70 virus patients were on ventilators.
Meanwhile, the incidence rate for new COVID-19 cases reported Monday was much higher among Kentucky youngsters and adults ages 20 to 49.
"This virus is shifting — who is getting infected — because of who is, but I guess more importantly, who is not getting the vaccine," Beshear said.
For most people, COVID-19 causes mild or moderate symptoms that clear up within weeks. The vast majority of people recover. Of the state's confirmed cases reported since March 2020, at least 52,238 have recovered, according to Kentucky Public Health.
But for others, especially older adults and those with existing health problems, the virus can cause severe symptoms and be fatal.
The Associated Press contributed to this report. Copyright 2021 WDRB Media. All Rights Reserved.