LOUISVILLE, Ky. (WDRB) -- The student journalists who broke the story on Kentucky State Police training containing Hitler quotes have earned top honors for their reporting. 
Payton Carns, Satchel Walton and Cooper Walton, student journalists at Louisville's duPont Manual High School, won the Robert F. Kennedy Journalism Award for their series "Bigoted Badges." The $1,000 award will go to the student publication the Manual RedEye. 
The high school journalists uncovered quotes from Hitler advocating for "ruthless" violence in old materials used to train state troopers. 
One of the slides, titled "Violence of Action," features a quote from Hitler that says, "The very first essential for success is a perpetually constant and regular employment of violence," according to the report. The same slide advocates for the use of violence described as "ruthless without anger" and "a mindset void of emotion." It also instructs troopers to, "Be the loving father, spouse, and friend as well as the ruthless killer."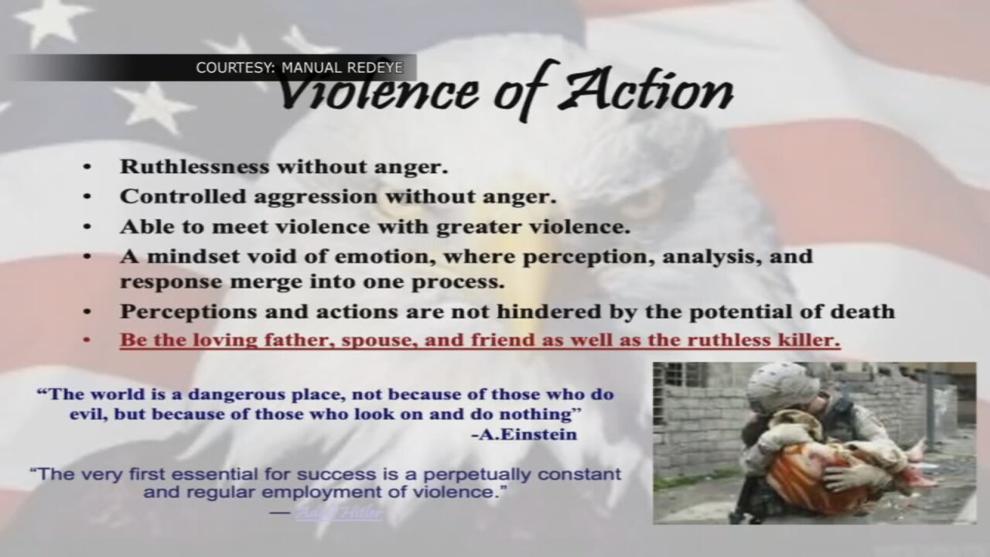 Carns, who edited the story as the RedEye's editor in chief, said the award is encouraging. 
"As a student journalist, it can be discouraging wondering if your work is actually making an impact," Carns said. "The magnitude this story has reached reminds me that we're capable of creating these uncomfortable, but necessary conversations. It reminds me that what we do matters."
The first story in the student's series about KSP training is the most-viewed story on the RedEye's website, according to Jefferson County Public Schools officials. 
The report prompted outrage from Kentucky Gov. Andy Beshear, who said the presentation "is absolutely unacceptable." Days after the story was released, the state police commissioner resigned.
 Related Stories: 
Copyright 2021 WDRB Media. All Rights Reserved.