LEXINGTON, Ky. (WDRB) -- The University of Kentucky announced Thursday it received the largest gift in its 158-year history, $100 million for the College of Agriculture, Food and Environment.
The money came from the Bill Gatton's foundation, a 1954 UK graduate who passed away in 2022. His foundation has now given UK more than $180 million in total, the university said Thursday, its largest single donor.
Nancy Cox, dean of the College of Agriculture, Food and Environment, said her team will create a task force of faculty and staff to determine how the $100 million will be allocated.
"To be honest with you, the $100 million is still sinking in to all of us," Cox said during a news conference Thursday in Lexington. "This is an unprecedented gift to a college of agriculture in this country."
Though final decisions are still being made, UK does know some of the money will be used to expand scholarship opportunities and research programs.
We are excited to announce a $100 million gift – the largest in UK history – from the Bill Gatton Foundation to @ukagriculture.The gift will ensure ongoing investments in academics, research, scholarships and critical infrastructure.Read more → https://t.co/qA48enlDgr pic.twitter.com/9yDxs83SgG

— University of Kentucky (@universityofky) May 25, 2023
"This donation, this money, can open a lot more opportunities for more people to be involved in agriculture, especially within the college, and get more seats at the table within the community of agriculture," said Whitney Evans, a student in UK's College of Agriculture, Food and Environment.
UK said Gatton was a successful businessman, entrepreneur and investor after leaving Lexington. In an ode to Gatton's parents, Edith Martin and Harry W. Gatton Sr., UK will rename the college the Martin-Gatton College of Agriculture, Food and Environment.
"This gift is a profound sign of trust that we will continue his good work, and we are honored to receive and accept the responsibility that comes with it," UK President Eli Capilouto said.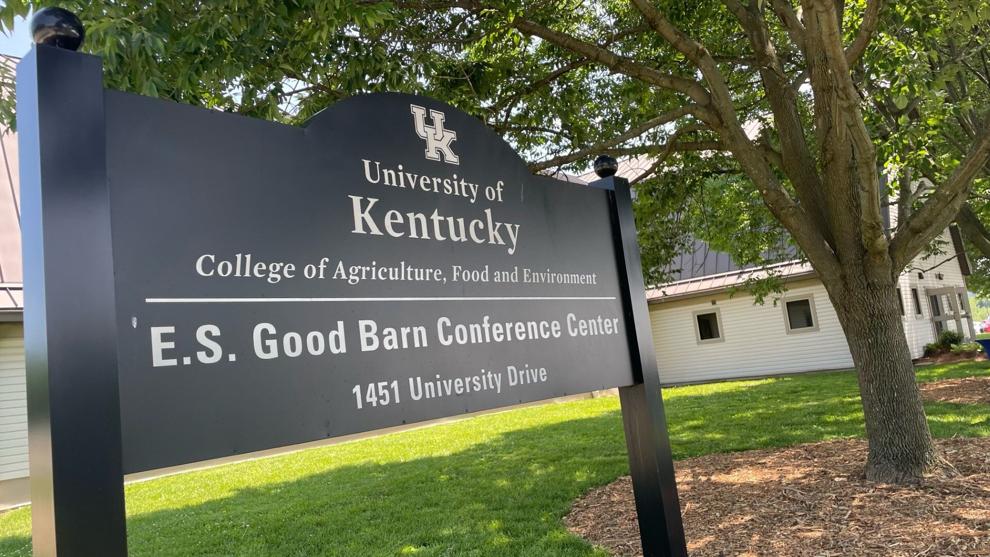 Capilouto said the investments will be felt statewide.
"It touches almost everything the College of Agriculture, Food and Environment undertakes, which means it touches all 120 counties where our extension offices are," he said.
Previously, the largest donation ever made to UK was a $34.5 million gift announced less than a month earlier. Alumnus Stanley Pigman made the donation the the College of Engineering to go toward research, building renovations and scholarships.
Related Stories:
Copyright 2023 WDRB Media. All Rights Reserved.