LOUISVILLE, Ky. (WDRB) -- The family of a Jefferson County Sheriff's deputy who was murdered in August isn't getting the answers they want from investigators, according to an attorney representing them. 
They say police have told them what was initially thought to be a targeted ambush may actually have been an accidental shooting. But in a statement, the Louisville Metro Police Department says it is working to bring his "killer or killers" to justice, adding that it is "an excruciatingly difficult, constantly evolving process."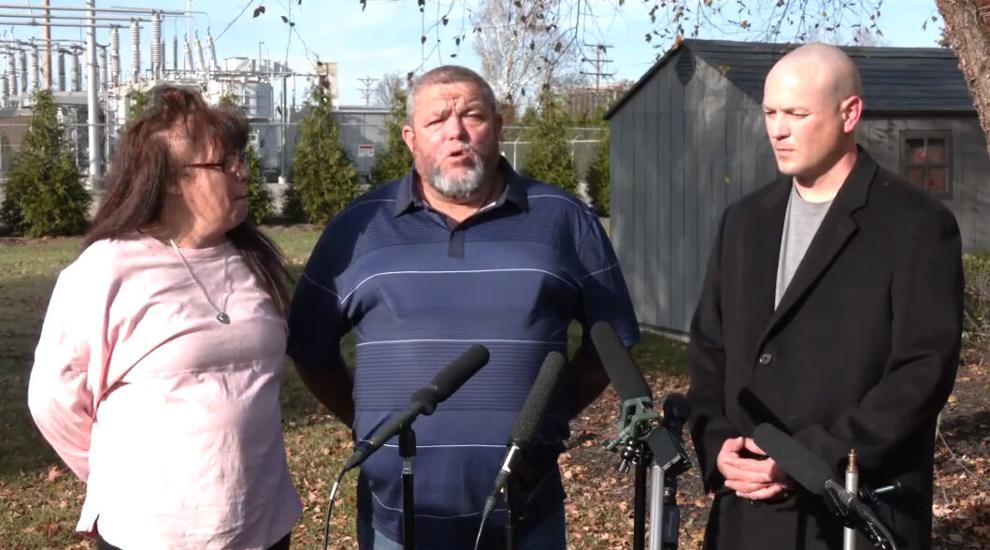 In a news conference Tuesday afternoon, attorney Sam Aguiar alleged that investigators with the Louisville Metro Police Department have given the family of Deputy Brandon Shirley conflicting information about his death, have withheld critical information about the investigation, and have ordered them to stop contacting the lead investigator.
"I was pretty mind blown," Aguiar told reporters. "When you hear things like that, it just makes your head spin."
According to a statement made by LMPD Chief Erika Shields immediately after the shooting, Shirley was "targeted and ambushed" in the early morning hours of Aug. 5 as he worked an off-duty security job at Rockford Lane Auto Sales in Shively. He died at the hospital and was laid to rest at Louisville's Cave Hill Cemetery. 
A few days after the shooting, police released a surveillance image of a 2002-2005 GMC/Chevy truck police say could have been connected to Shirley's murder. But to date, there have been no arrests in the case.
According to Aguiar, family members are not pleased with how the investigation has progressed.
"Chief Shields ... made a bold, public guarantee that there would be an arrest," Aguiar said in a written statement. "But now, more than three months later, there has not been any public arrest. And the family has been told conflicting stories by detectives that have been confusing and frustrating, rather than informative."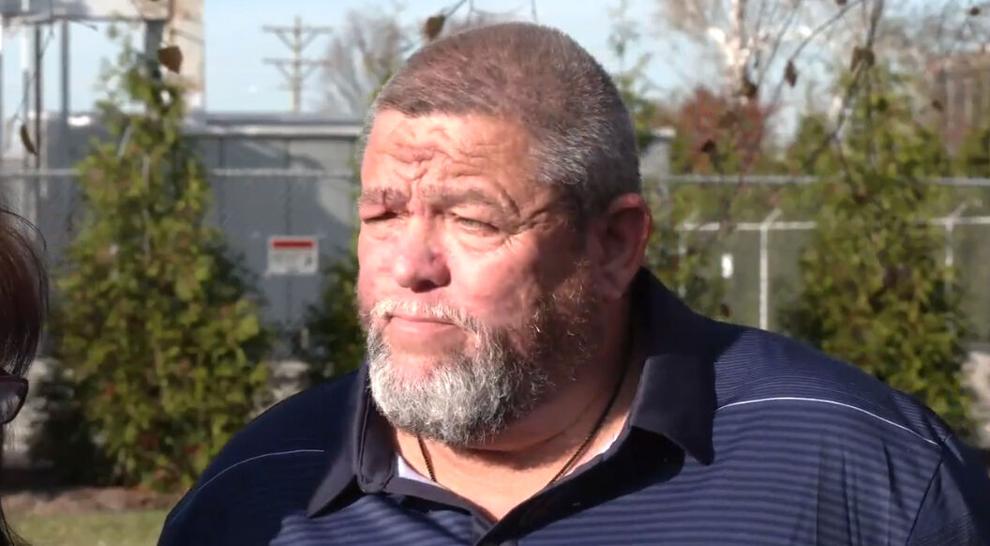 During the news conference, Brian Shirley, Brandon's father, said investigators are now backtracking the original claim that Shirley was "targeted and ambushed," instead suggesting that his death was the result of a robbery, a carjacking or even an "accidental shooting."
"We were just told it was an accident, and they just left it at that," Brian Shirley said.
He added that he was told this three weeks ago.
"We don't know how you get from Point A to Point Z with nothing in between ... there's no closure for us right now, because we don't know what's going on."
The Shirley family also called on LMPD to release the surveillance video of the shooting that Chief Shields referenced at the beginning of the investigation. Brian Shirley said he wants to sit down with Aguiar and watch that video himself -- but that he wouldn't let the rest of his family watch it, because it would be a memory "I'll have to live with the rest of my life."
"If that's what I gotta do, that's what I gotta do," he said. 
Brian Shirley criticized what he said was a lack of communication between police investigators and his family, adding that he's only had one meeting with Chief Shields since the shooting, and "I had to call and throw a fit to get that."
"I certainly believe -- certainly believe -- the police are working hard. That's not what this is about," Shirley said, and reiterated that he and his family just want answers.
"It's been 110 days," he said. "Right now, think about this: my son had several cop friends ... should they be worried right now that there are possible cop killers out there? We don't know because we're not being told."
But shortly after the news conference, LMPD issued a statement on the Shirley investigation:
"The LMPD is committed to bringing Deputy Brandon Shirley's killer or killers to justice. Balancing the integrity of a murder investigation versus the very real needs and desires of survivors' families is an excruciatingly difficult, constantly evolving process. We know that until the murderer or murderers who took Brandon from his family and our community are convicted our efforts will never be enough. The chasm Brandon's death has created will never be truly filled. Our commitment is to the strongest possible level of investigation, free of outside influence, bias, or opinion. Members of the LMPD Command Staff have remained in contact with Deputy Shirley's family, and will continue to do so going forward. The LMPD's primary goal is to arrest and convict anyone involved in the murder of Deputy Shirley, and we will continue to diligently work towards a successful resolution."
The public is asked to use any of the anonymous tip lines to share information about the case. The Louisville Metro Police line is 502-574-LMPD (5673). To call in a tip to the ATF, call toll free at 888-ATF-TIPS (283-8477). And the number for the FBI in Louisville is 502-263-6000.
You can also submit tips online at tips.fbi.gov or email atftips@atf.gov. 
Related Stories:
Copyright 2021 WDBR Media. All Rights Reserved.