LOUISVILLE, Ky. (WDRB) -- The debate over putting armed school resource officers in Jefferson County Public Schools boiled over during the district's board meeting on Tuesday.
The Jefferson County Board of Education had to abruptly adjourn the meeting following several outbursts during public comment between both supporters and opponents of bringing the officers back into the district's schools — though there were no plans for the board to even discuss the topic.
Louisville Metro Police pulled 17 of its officers from schools in 2019 because of budget constraints, and contracts with other law enforcement agencies for 11 officers were not approved by the board before the start of that school year.
Louisville Metro Police Chief Erika Shields has called for JCPS to bring school resource officers back into schools following the drive-by shooting death of 16-year-old Tyree Smith, who was killed Sept. 22 while waiting for a school bus in the Russell neighborhood. Two other students were injured in the shooting.
JCPS Superintendent Marty Pollio, who has said plans to create an internal school security force stalled at the onset of the pandemic, later said he was "very disappointed" that Smith's death has been used as a catalyst to call for school resource officers at Kentucky's largest school district.
But a former SRO told WDRB News that he believes every school should have an officer to help the kids inside, and to deal with intruders outside.
"I think having the SRO program is paramount," said Clayton Elliott, who served as an SRO for five years at two different JCPS Schools. "They talk about conflict resolution, well it starts with the officers."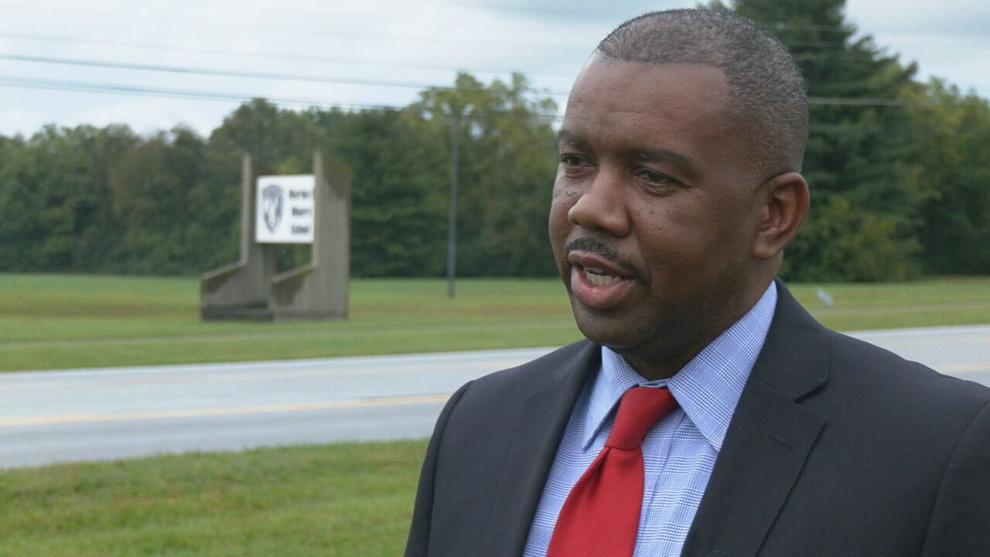 Elliott said he found guns in school and stashed outside of school buildings, all because kids gave him tips.
"They'll come to you and they'll divulge information to you, whether it's for their safety or for someone else's safety," he said.
Even kids who got into trouble often thank Elliott for how he cared more than ten years ago.
"They will say 'I'm working full-time now. I've got a wife and kids and I'm taking care of responsibilities and I'm staying out of trouble.' And those are the important things. That bond that you get with those kids in that school," Elliott said.
When kids told Elliott they didn't want to get involved in gangs, he would tell them to get involved in other activities so they would always have an excuse, because they were busy. He believes SROs can keep kids out of trouble with drugs and the law, and possibly even convince some of them to become officers someday.
Elliott said he would teach students what rights they had if encountered by law enforcement and how to conduct themselves in that situation.
While SROs put in a full day at their schools, Elliott said the job goes way beyond that, as kids might call at any time of the day to discuss issues they were having.
"You can diffuse a lot of situations just by talking to them," he said. "During the time that they were leaving home until the time that they got home at the end of the day, we felt that we were responsible for those kids."
Students opposed to armed SROs in JCPS schools voiced their concerns during Tuesday's JCPS board meeting. They don't want an officer with a gun in their schools. But Elliott believes students opposed to the idea are a small minority. He said carrying a gun is crucial, especially when an intruder gets into a school.
"You need to present yourself as a policeman in uniform with a marked vehicle, because that person knows that you are a police officer and that's who you're dealing with," he said.
After more than 30 years in law enforcement, Elliott now works for another city department. But he believes that even though it's hard to recruit officers for LMPD right now, many candidates would line up to work in schools with kids. He also said JCPS shouldn't wait any longer to make it happen.
"The school resource officers need to be back in schools," he said. "I think they need to be engaged and active in the schools with the students, with the faculties, and with the parents because that's the only way you're going to have a good environment."
Related Stories:
Copyright 2021 WDRB Media. All Rights Reserved.