LOUISVILLE, Ky. (WDRB) -- You don't need a license to carry a concealed deadly weapon in Kentucky, but people are still applying for permits.
Jefferson County Lt. Col. Yates said over the years that thousands have applied for a concealed carry permit, which are good for five years, but they skipped what could be the easiest and most important step.
"It's a bit of a mystery to us," Yates said. "People jump through all the hoops they have to to get a license and pay for it and then don't pick it up."
In June, Senate Bill 150 went into effect, allowing people ages 21 and over to carry a weapon without a permit, but Yates said the unclaimed gun permits are not a new issue.
"It's an ongoing thing and has continued since the law went into effect here recently," he said.
The process includes an application, background check and class.
"As an instructor, as a concealed carry holder ... that's a little mind-boggling, said Ken Pagano, a concealed carry instructor with Louisville Armory. "If you're going to be a gun person, you're going to own a firearm, especially if you're going to carry it, you need to make it part of your lifestyle. Make it part of your person. 
Pagano teaches both instructors and first-time gun owners and strongly encourages anyone with a firearm to apply for and carry a gun permit. He said concealed carry classes also provide crucial information for gun owners.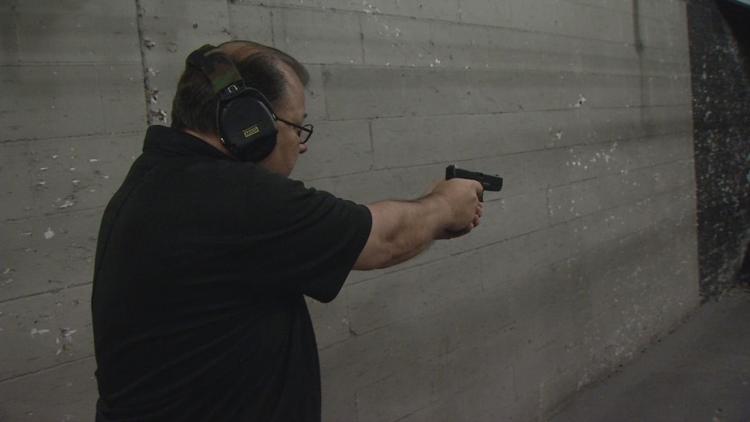 "You need to know where you can carry it, where you can't carry it, how to use it, how to safely use it, how to safely store it, what to do if police pull you over if you're carrying," Pagano said.
It isn't against the law in Kentucky if you don't carry a permit, but Yates said it could still come in handy.
"We have about 1,500 to 2,000 on hand right now that no one has picked up," he said. "That's fine as long as you're in Kentucky, but when you step across the border, you have to have your permit and in most other states."
The Bullitt County Sheriff's Office has nearly 300 unclaimed concealed carry permits. Both departments destroy the permits once they've expired.
Copyright 2019 WDRB Media. All Rights Reserved.