LOUISVILLE, Ky. (WDRB) -- Local health experts are urging unvaccinated individuals to consider getting vaccinated as the Delta variant becomes more prevalent in Kentuckiana. 
"It's a major threat. We're seeing increases in the rate of disease in Floyd County and we're seeing an increase of the Delta infections in Indiana in general," said Floyd County Health Officer Dr. Tom Harris.
Indiana's online dashboard is seeing an increase in counties moving from the blue metric to the yellow advisory level. That data can be found here.
"We had been blue for actually a couple months and it flipped yellow and we're not surprised. The Delta variant is so much more infectious," said Harris.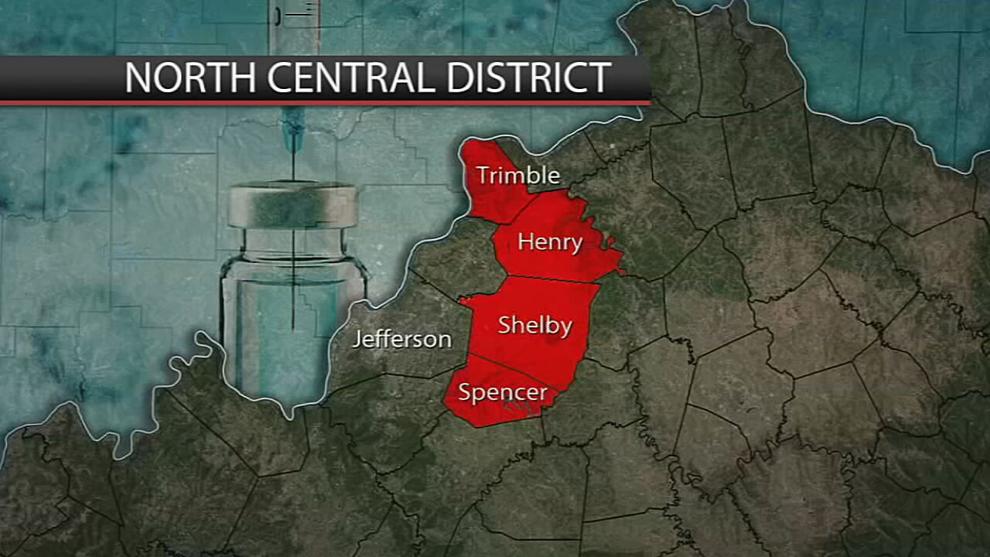 It's a similar story across the river. Kentucky's incident rate map showing 10 counties now in the "red" on the state website. That data can be found here.
On Wednesday, 963 people tested positive for COVID-19 in Kentucky, while 731 individuals tested positive in Indiana. 
Kentucky's North Central District Health Department covers Trimble, Henry, Shelby, and Spencer counties. Public Health Director Roanya Rice said recent COVID numbers are ticking up. 
"Unfortunately we are seeing an increase in positive cases of COVID. Over the last two weeks, our numbers have tripled," said Rice. 
She said numbers had been trending down. 
"It's discouraging to see the numbers may be starting to escalate again," she said.
Rice and Harris are encouraging people to get vaccinated. 
"The vaccine is effective in preventing severe illness and especially in people with medical problems, the vaccine could be the difference in life and death with an active infection," said Harris. 
Rice confirmed that there have been breakthrough cases in the North Central District, meaning a vaccinated individual tested positive. But Rice said most cases are coming from people who have not gotten the shot. 
She said COVID-19 cases have also been confirmed in children.
The North Central District is working with local health departments in all four of its counties to host vaccine clinics on Thursday, July 22. 
Clinics will be held from 5 p.m. until 7 p.m. with no appointment necessary. 
All three vaccines -- Pfizer, Johnson & Johnson, and Moderna -- will be offered.
Vaccine clinic locations:
Shelby County Health Department, 615 11th Street
Spencer County Health Department, 88 Spears Drive
Henry County Health Department, 75 Park Road
Trimble County Health Department, 138 Miller Lane
Related Stories:
Louisville's top doctors warns that Delta variant now dominant strain of COVID-19 in city
 Copyright 2021 WDRB Media. All rights reserved.