LOUISVILLE, Ky (WDRB) -- A mother is suing a JCPS principal, an assistant principal, and a teacher, claiming her 8-year-old daughter was sexually harassed and bullied.
Katina Jackson says the sexual and physical attacks happened this school year at Coleridge Taylor Elementary, where her daughter is in third grade.  
The lawsuit claims the first incident happened at the beginning of the school year, in August of 2018, when a 7-year-old boy in the girl's class made inappropriate sexual comments.
At one point, the boy allegedly asked her to show him her body parts. On another occasion, the suit says the boy asked the girl, "Will you suck my wee wee?"
Attorney Ted Gordon represents the family. He says the boy was never punished, and that the attacks continued throughout the school year. The suit claims the boy also pushed the girl out of a chair so his friend could sit in it. Another time, he allegedly splashed purple paint on her jacket.
Gordon says the school knew about the alleged incidents, but did not discipline the boy or separate him from the girl.
"The problem, as with all these cases, is that JCPS refuses to deal with these incidents, which then escalates to worse offenses. Had JCPS stopped these acts at the first occurrence, my client's daughter would not be in therapy, scared for her life, and a 7-year-old boy would not be encouraged to continue his deviant behavior," Gordon said in a written statement.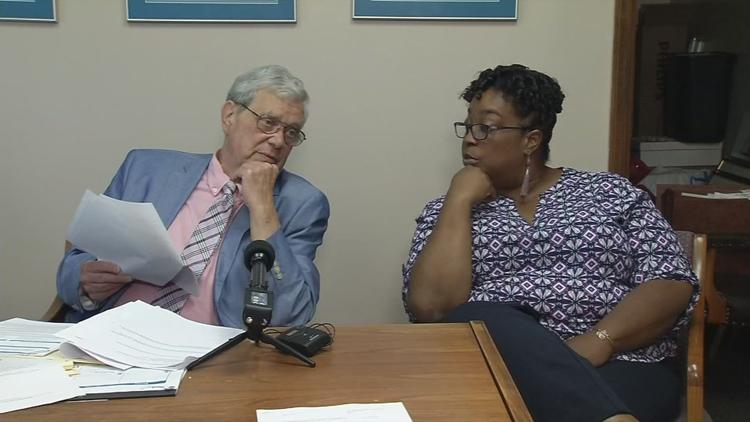 Jackson also claims, she was at the school to pick up her other child when her daughter was able to run out of school without being signed out. Jackson and her daughter are asking for a restraining order against the boy, and an undetermined amount of money.
Jackson says her daughter is now in therapy as a result of the continued harassment. And she says she was scared everyday as she dropped her daughter off at school, knowing the bully was never moved from the class.
"I just wanted that security of knowing that my child was safe and that this other student wouldn't have the chance to just force himself on her."
The lawsuit was filed Tuesday, and Gordon says he wants this lawsuit -- along with many other JCPS bullying lawsuits he has previously filed -- to spark JCPS to make a change in how it deals with bullies. 
Copyright 2019 WDRB Media. All Rights Reserved.