LOUISVILLE, Ky. (WDRB) -- Louisville Metro Police are partnering with a company that claims to be able to help law enforcement more quickly reunite victims of theft with their stolen items.
ProTech DNA, a Florida-based company, offers a glue-like product that can be applied to various items that can be applied to valuables that could make them more easily recoverable if they were to be stolen.
The adhesive, which is virtually invisible to the naked eye, contains hundreds of microscopic dots. On each dot is a PIN. The PIN corresponds to the pouch the gel was purchased in. Purchasers would register that pin in an online database that only law enforcement has access to with their contact information. 
"We provide law enforcement across the country with different types of tools to detect if property has been marked with this adhesive," said Protech DNA President Shawn Andreas.
According to the company, it has partnered with more than 5,000 law enforcement agencies across the country. 
"When we recover a bunch of stolen property and we can't figure out who it belongs to, it's frustrating to us for a lot of reasons," said LMPD Lt. Jim Cirrilo. "A lot of times when we're dealing with jewelry or power tools, we're going off a description or maybe a picture the victim had trying to match it up with what we found."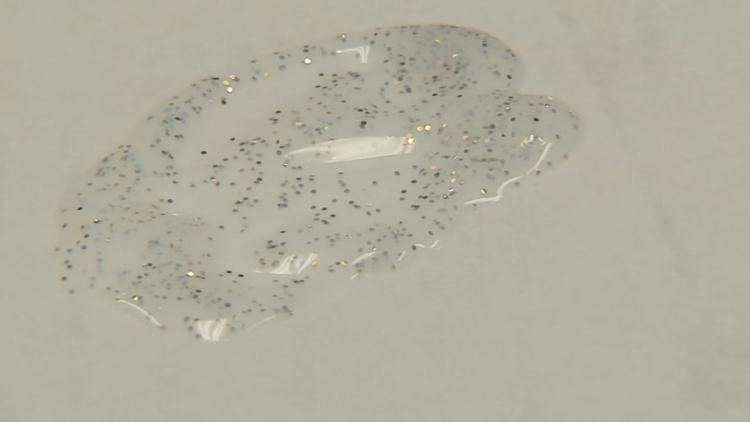 The company says it averages around 10,000 users a month.
The additional technology comes at no additional cost to LMPD. 
Packets of the material can be purchased here.
Copyright 2019 WDRB Media. All rights reserved.