LOUISVILLE, Ky. (WDRB) -- Surveillance images released Tuesday by Louisville Metro Police show the moments before and after a man accused of running toward a crowded O'Shea's Irish Pub in the Highlands with a "long rifle style firearm in the ready position" was arrested early Saturday morning. 
Police said Carmon Tussey, 25, could have potentially "harmed or killed dozens of people" after an argument with some bargoers earlier in the evening. Monday, he pleaded not guilty to menacing, disorderly conduct and terroristic threatening, according to online court documents.
LMPD said that Officers John Moore and Kerry Ball were working an overtime detail along Baxter Avenue Saturday when they saw Tussey running by. According to the department, the duo of officers — along with several civilians — disarmed Tussey and took him into custody around 2:50 a.m.
Josh Williamson and Gage Mertz, two of the citizens, both say they jumped in to help seconds before officers made the arrest.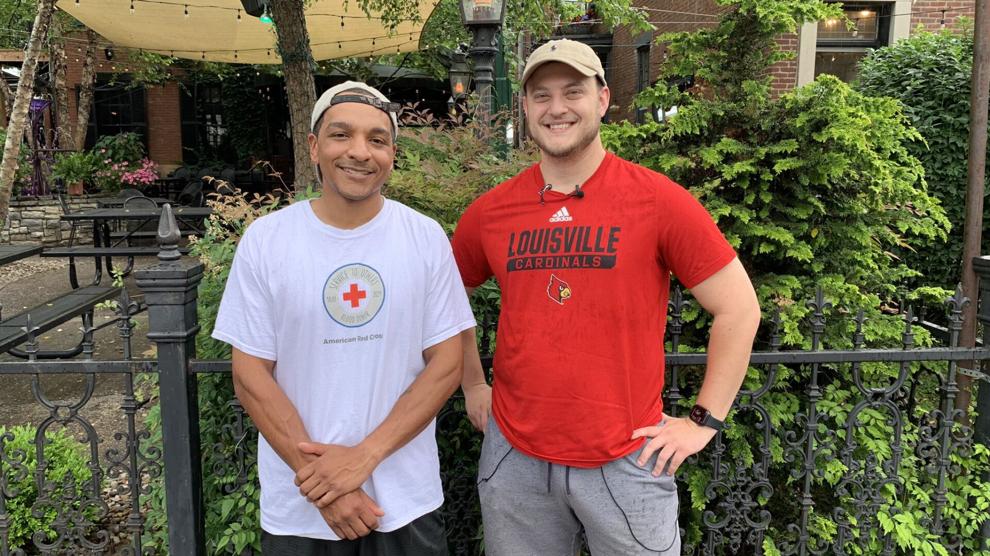 The two met through mutual friends during a Friday night get-together at O'Shea's to mark Williamson's birthday. Williamson says he had a negative interaction with Tussey before he ultimately returned with a gun.
"It started off with a little disagreement," said Williamson. "Something occurred between his group and I, but it was de-escalated."
But as O'Shea's closed, and as bargoers walked onto the sidewalk around 2:40 a.m., Williamson says that's when Tussey returned with the gun. LMPD reports and statements refer to the firearm as a "long rifle style firearm" and a "high velocity firearm."
"I knew action needed to be taken," Williamson said. "It had to be the military training. You know, I spent three years active duty — Fort Bragg."
"My thought after I recognized everything that was going on was there's some sort of malicious intent that isn't good for anybody around," added Mertz.
The two say they and other bystanders managed to wrap their arms around Tussey, pin him to the sidewalk and hold him there until officers arrived just seconds later.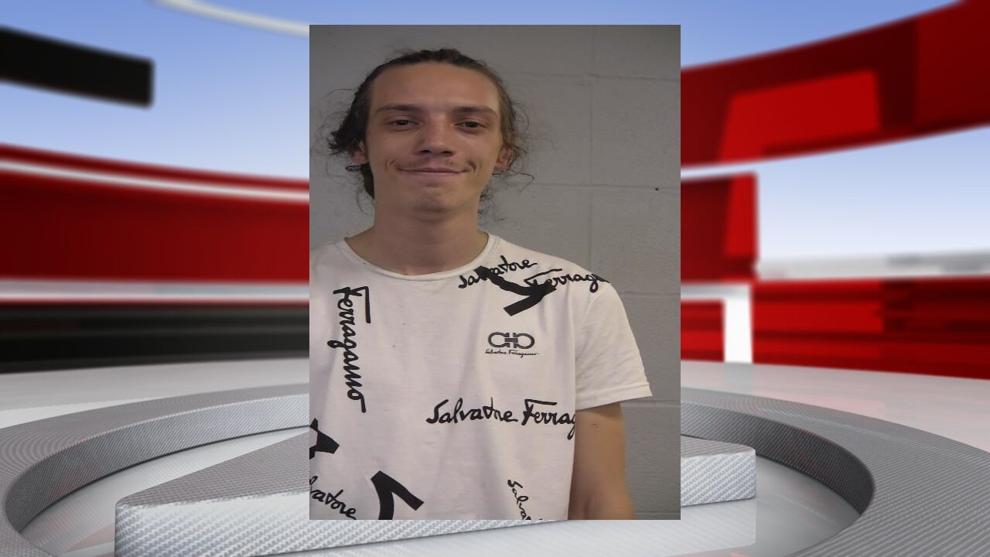 "A bunch of other people started wrapping around him," Mertz recalled. "Somebody was grabbing onto the gun and like yelling at him to drop it and put it on the ground. Eventually, we got it out of his hands."
A few hours before Tussey allegedly ran toward the crowd with the gun at the ready, LMPD said he asked officers "about what type of rounds their body armor would and would not stop" while in line for the bar, his arrest report says. A police report says Tussey also "stated to officers when he was placed under arrest that he should have just shot."
"Officers believed that had this subject not been stopped, someone would have been seriously injured or killed," the report concludes.
For Mertz and Williamson, learning those details was and still is surreal.
"If I can prevent a mass shooting, like I said, I'd do it a hundred times over," said Williamson.
"We were the right people in the right place at the right time. Like I said, I'd like to think that anybody that was in that position, that had that opportunity, would do it," added Mertz. "It's nice to know that there are people around that aren't just me that care about the community and, in a situation like that, would help out and do anything that they can to make sure everybody is safe."
According to LMPD, the Bureau of Alcohol, Tobacco, Firearms and Explosives (ATF) is investigating the incident.
Related Stories:
Copyright 2021 WDRB Media. All Rights Reserved.