LOUISVILLE, Ky. (WDRB) -- Several one-way streets near downtown Louisville could soon be open to two lanes of traffic flowing in both directions.
Metro Council allocated roughly $1 million of its budget to conversion plans that could happen this year. The city is hoping to convert Chestnut Street/River Park Drive and Muhammad Ali Boulevard to two-way streets.
Those streets are currently one-ways with two lanes of traffic moving in the same direction.
Metro Council President David James said their current iterations have proved to be dangerous.
"I have stood on many of these neighborhood roads we are talking about and watched cars literally drive through neighborhoods at 60 and 70 miles an hour while children are on the sidewalk playing," he said. "If anything goes wrong, somebody's going to get killed."
The city has converted one-way streets before, like in 2019 when a busy section of Third Street in downtown Louisville was converted to two ways.
James said that work needs to continue.
"It seems only logical that we'd be switching them back to two-way streets," he said.
The issue was highlighted in numerous studies by Dr. Hans Gilderbloom at the University of Louisville, who found that accidents and crime rate were increased significantly on one-way streets compared to streets where traffic flowed two ways. His research results showed higher numbers of accidental collisions and injuries on one-way streets. The study also revealed that a person walking or riding a bike is far more likely to be injured on a one-way street.
"Two-way streets are a wonderful way to revitalize a neighborhood," Gilderbloom said. "It'll bring investment and growth."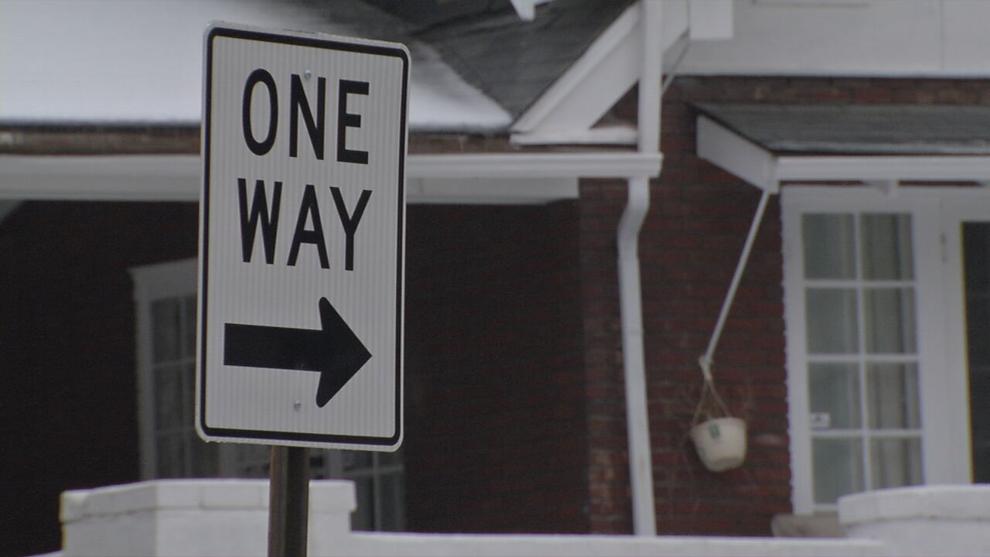 The U of L study also examined two-way streets and the many positive outcomes of conversion. Gilderbloom said that if you own a house ion a one-way street, the value of the home drops to around half that of homes on two-way streets. His study calculated that the average home on two-ways was $152,629 compared to $64,681 on one-ways.
He said converting those lead to growth.
"You're going to find more bike ability, more walk ability, more trees," he said. "You're going to find people investing, believing there's a future there. Nobody wants to live in a house that looks like a freeway where people are going — on Muhammad Ali — 50 or 60 miles an hour."
Metro Council has already allocated the funds to convert the streets mentioned but wants to hear from the community before finalizing plans. There will be a virtual community meeting held on Wednesday, Feb. 17 from 5:30 to 7 p.m. on Develop Louisville's Facebook page that will give citizens the chance to weigh in on what they'd like to see. The city will review those suggestions before the final blueprints are finished, James said.
Work could begin on Chestnut Street/River Park Drive and Muhammad Ali Boulevard by late summer, and James hopes that work will continue on other one-ways around the city.
"Finding ways to slow that traffic down to make it safer for the community and the people around that community is very important," he said.
Copyright 2021 WDRB Media. All Rights Reserved.