LOUISVILLE, Ky. (WDRB) -- If you've ever dreamed of knocking back a cold one at the bar with your dog, the Highlands neighborhood has the perfect spot for you.
PG&J's Dog Park Bar just celebrated its grand opening Tuesday. Located at 800 Baxter Avenue, the bar has taken over the old auto repair shop across from Cave Hill Cemetery.
"We are so, so excited," owner Gina Nobles said. "After all the delays, I cannot believe it's finally here."
The project was delayed many times and for many different reasons in the last year, but the hope was to open in early-December. One of the last holdups was getting the electrical permit. Nobles said once they got the green light there, everything else fell into place, and they set the grand opening for January.
"What's really great is to finally be able to meet the dogs and the people in person that we've been communicating with for so long," Nobles said. "It's really exciting and a really humbling experience that people would want to support us here."
The space was gutted, and a full-service bar was built in the center of the garage. Tables are spaced out for humans to hang out, and there's plenty of extra room for the fur babies to roam and play off-leash. The garage doors can open up to the massive fenced-in back yard, which is split for small and large breeds.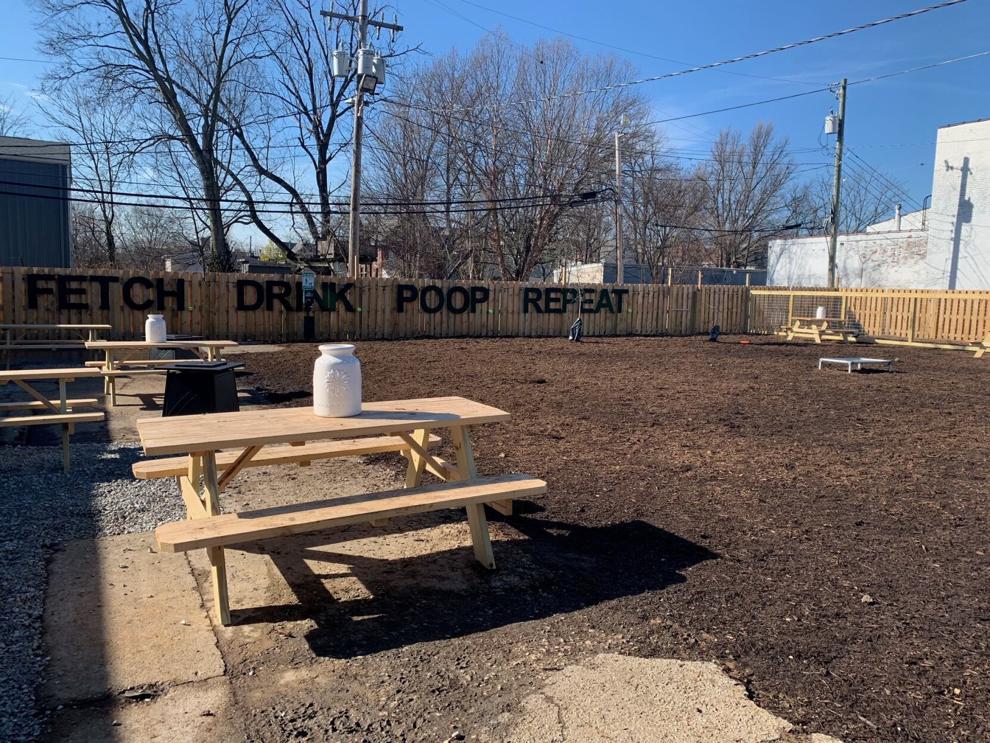 "We do have bark rangers that monitor the play yard inside and out," Nobles said. "However, it is important to mention that they are not here to babysit your dogs. It is the expectation that you do keep an eye on your animal at all times."
Dogs must be older than four months and be up-to-date on all their necessary vaccinations. Owners must sign a waiver and agree to the bar rules, which can be found online. You do not have to own a dog in order to visit the bar, but there is a fee for dogs. The bar is open Tuesday through Sunday.
This is the area's first dog park bar, and it's named after the owner's three rescue dogs. To learn more about the bar's mission of giving back to local animal rescue organizations, click here.
Copyright 2021 WDRB Media. All Rights Reserved.