LOUISVILLE, Ky. (WDRB) -- A cell phone repair store is looking for more help from police to put an end to ongoing thefts.
CPR Cell Phone Repair on Taylorsville Road has lost between $30,000 to $40,000 worth of merchandise since it opened, according to the store's owner. 
"When people aren't caught, these type of things continue and encourage that behavior," said Vincent Gioffre, store owner. "I know its not just our family that's hurting, its other small businesses."
The latest theft happened Monday and was caught on surveillance video when a man stole a MacBook laptop and iPhone out of a glass case before fleeing the store. However, the assailant left his own phone behind.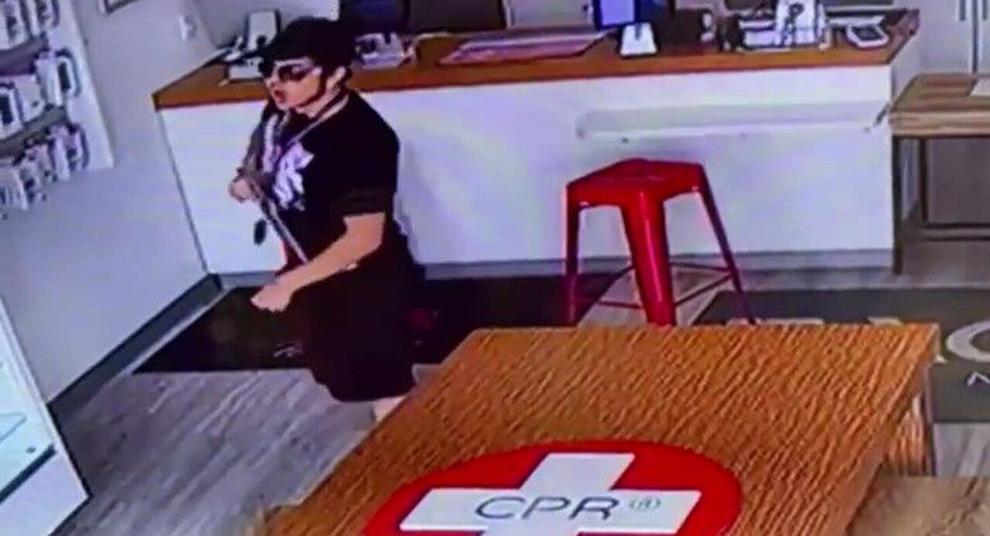 "He brought in for a repair, stole from us and then ran out before he even took his own device," Gioffre said. 
But this theft, like several others, has not ended with arrests or property recovered in spite of workers' best efforts. 
"When we have a theft between this store and all the other stores, we'll do our own investigative work," Gioffre said. "Since COVID started the police have straight up told us that they won't come out to any sort of theft call unless there's an assault." 
The Louisville Metro Police Department changed the way it responded to some calls because of the COVID-19 pandemic to limit interactions. The department is also facing a critical shortage of officers.
"I can understand that and respect that from being short staffed here sometimes as well so I know that can really put a strain on resources and what you can do." Gioffree said. "In some ways we want justice and in some ways we just wants things to stop."
It doesn't appear that there are repeat offenders at the store, but Gioffre says he has enhanced security measures and hopes that the trend will soon stop. 
"Sometimes they're smash and grab situations, sometimes they'll walk in with a wad of cash to entice an employee to pull a phone from the back and then grab it and run out," he described.
Anyone with information about the thefts can call the anonymous tip line at 502-574-LMPD (5673). 
Copyright 2021 WDRB Media. All Rights Reserved.