LOUISVILLE, Ky. (WDRB) -- Shad Milan's lawn care business, Learn About It Lawn Care LLC, takes him all across Louisville.
"I just like being my own boss," Milan said Monday as he finished up a job. "You know, I don't like having to answer to people."
But lately, cutting the grass has been secondary on some jobs because of an ugly problem: litter.
Milan now carries a trash picker and bags with him to clean up some yards where the trash is meshed into the turf.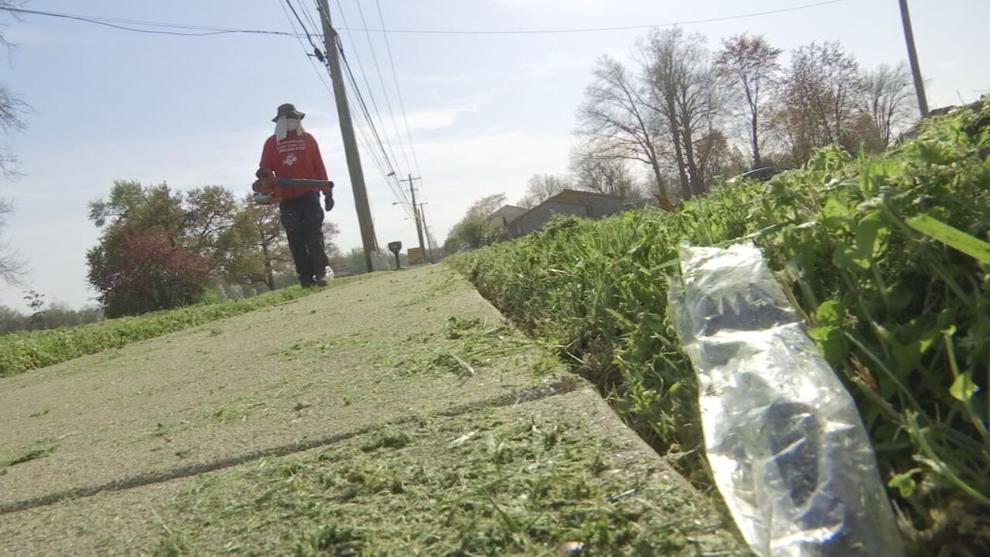 "I had a yard on Dixie the other day. There was literally, I think, more trash than there was yard," Milan said. "I've bent a few blades ... One yard, I had a piece of a fence that was just like randomly in his yard. He didn't even have a fence."
COVID-19 has caused litter to spike in all corners of Louisville, since jail inmates could no longer help out and some volunteer efforts paused.
East Indian Trail near Newburg is no exception. Mini bottles, cardboard boxes and food containers line the sidewalk and spill into the yards of homeowners like Anthony Mask.
"People come past and throw bottles out," Mash said. "There'll be busted glass."
Mask believes a series of TARC bus stops and frequent car wrecks are mostly responsible for the ubiquitous litter. However, despite city-owned buildings in the area, Mask said the litter is rarely cleaned by city crews.
"It just gets overwhelming sometimes," he said. "We don't have a street cleaning service that comes through here on a regular basis."
Soon, however, that could change.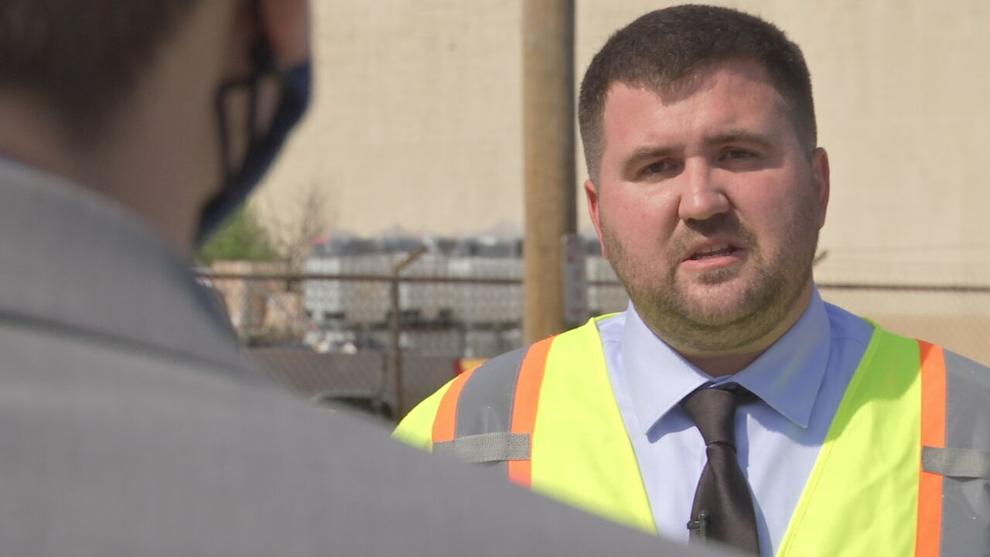 Months ago, Metro Council and Mayor Greg Fischer budgeted $1 million of a larger $26 million in leftover funds to create the Clean Collaborative Crew. According to Robert Lush, the crew coordinator, the 13-person crew was first deployed in February and has so far cleaned 376 curb miles and collected 2,200 bags of trash, about 96 tons of litter from Louisville's roadways.
"The crew's out there out there working hard every day," Lush said.
Now, the initiative is accomplishing another milestone. The city launched a new online mapping system Monday that should help Lush and his team pinpoint Louisville's dirtiest spots using better data. Assessment crews have toured many of Louisville's roadways to assign them cleanliness scores, which can be found on the Cleanliness Assessment Map. Blue lines indicate routes that will be assessed in the future.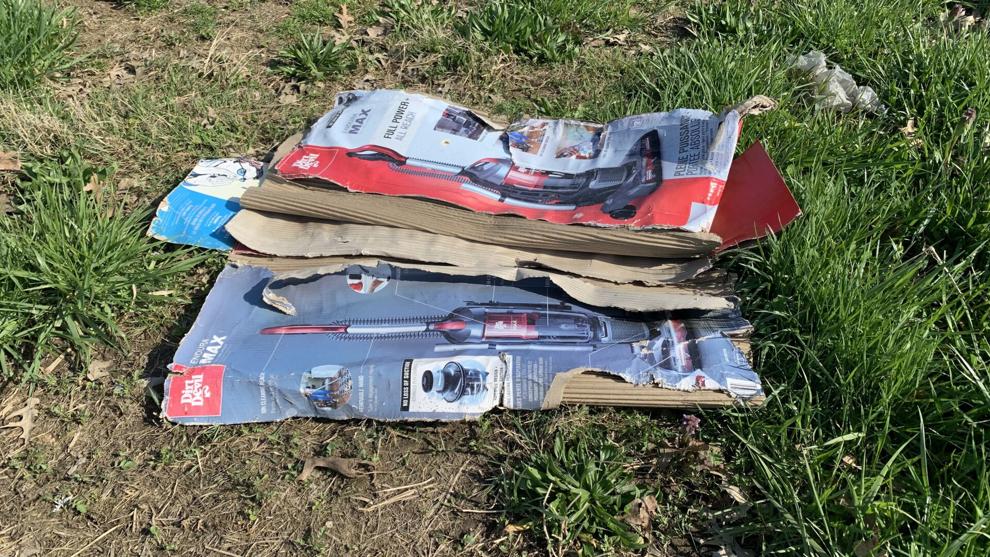 "We rate them at a one through four, one being the absolute cleanest, four being, you know, the absolute dirtiest," Lush said. "The map's going to be big for us. We can kind of see where we're missing, how long it's taking us to get through routes."
Additionally, the city has launched a Interactive Data Dashboard, which is loaded with more data points on the city's clean-up efforts.
Lush said the online maps and data will help the city make more informed decisions, document when certain roadways are being cleaned and identify where volunteer groups — like Brightside — can help the city fill in the gaps.
Mask hopes the city's new focus on East Indiana Trail — which has a subpar cleanliness rating of four — will soon lead to more clean-ups and a better rating for the roadway near his home.
"I mean, that takes a lot of grief off of the homeowners that's trying to keep up their property," he said.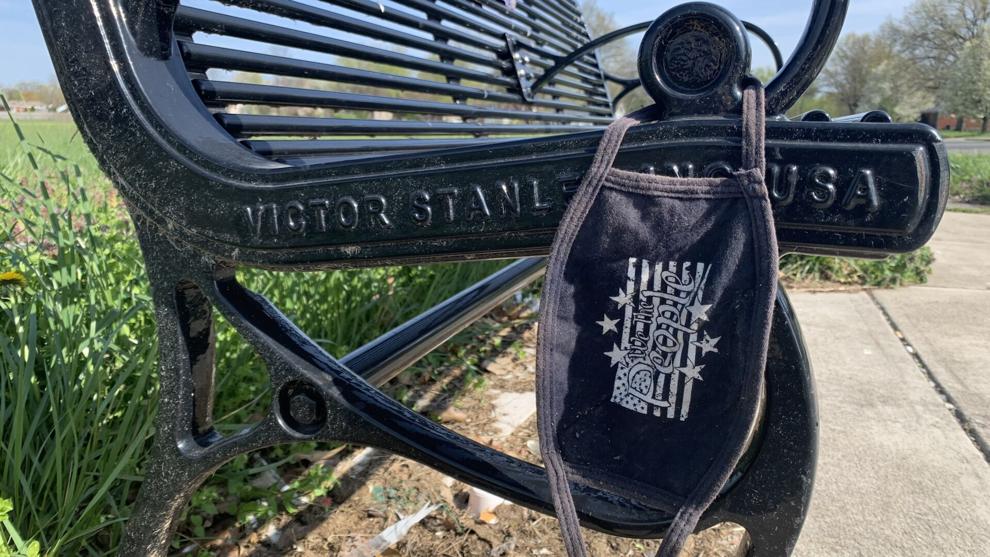 According to the city, there are several ways for residents to get involved in the cleanliness effort.
Choose not to litter and make a commitment to always dispose of trash properly.
Understand litter laws in Louisville and pick up litter when it's spotted.
Report a litterer online.
Organize a neighborhood cleanup with Brightside.
Only set out junk or bulk items during its scheduled set out period.
Copyright 2021 WDRB Media. All Rights Reserved.