LOUISVILLE, Ky. (WDRB) -- Whether it's Fourth of July, New Year's Eve or another occasion in between, fireworks aren't the only loud bangs used to celebrate in Louisville. Celebratory gunfire is another means of celebration that has caught the disapproval of police, city leaders and others.
Community activist Christopher 2X says data from his non-profit, Game Changers, shows that people from all over Louisville reported hearing gunfire in an 18-month period from 2018 to 2019, and he believes a good portion of that is celebratory gunfire.
He fears the amount of it will only grow leading up to this July 4.
"We've already seen our fair amount in the first six months of 2020," he said.
Council members Kevin Triplett, D-15, and Nicole George, D-21, have taken note.
"I have three spent rounds that people have given me. I have three of them, so this is kind of real," said Triplett. "That projectile — that round — is coming down somewhere."
This week, they'll start getting the word out.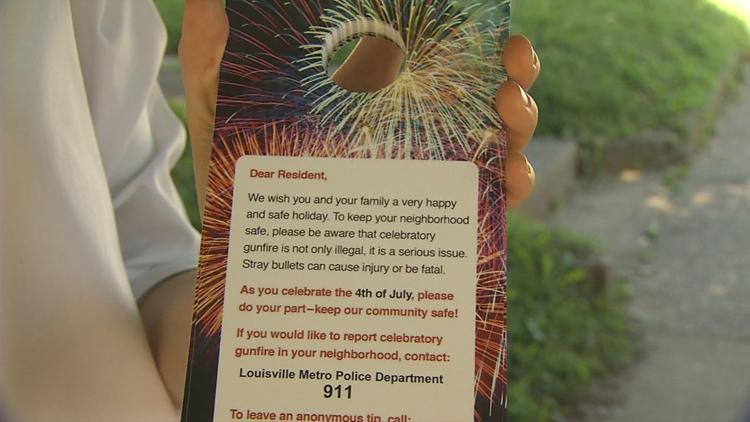 Along with posting ads to social media, the two will begin canvassing parts of their districts to educate people on what to do when they hear it.
"I need to know. We need your testimony," said Triplett. "I need your report. I need to know what has happened, what street do you live on, what neighborhood are you from. Tell me exactly what you're having. The police need to know that too."
It's only then, with better data, that Triplett says the city can get a better idea of where the problem is heaviest.
2X hopes it'll help.
"Think about the children that have done ducked under a bed, families hit the floor, and how they might feel about any kind of gunfire, even if it's celebratory," 2X said.
Copyright 2020 WDRB Media. All Rights Reserved.