LOUISVILLE, Ky. (WDRB) -- Louisville Slugger Museum and Factory recently completed renovations to its museum experience.
The first museum gallery renovation in nearly 15 years updated its Bat Vault and doubled its original size. There are more than 3,000 original bat models designed by some of baseball's most legendary players. Some of the bats are more than 100 years old. The Bat Vault experience is now included with general admission to the museum.
"We call the Bat Vault our Fort Knox of baseball bats and we are thrilled to now treat all of our guests to the stories, history, and spectacle that comes with the Vault," Deana Lockman, executive director of Louisville Slugger Museum and Factory, said in a news release Wednesday. "The museum is all about creating unforgettable experiences and these renovations will undoubtedly add to the one-of-a-kind experience we offer."
We swung for the fences and knocked our museum gallery renovations out of the park! Experience a revamped Hold A Piece Of History exhibit, new player sculpture displays and more.Learn more: https://t.co/6S5DDjxPnG pic.twitter.com/c6doB9Hg7B

— Louisville Slugger Museum & Factory (@SluggerMuseum) March 15, 2023
The museum's Hold A Piece of History exhibit offers guest the chance to hold game-used bats. The renovations now have more photo opportunities.
According to a news release, the museum's player sculptures are positioned with a photo op background for guests. Those sculptures include Henry "Hank" Aaron, Babe Ruth, Roberto Clemente, Derek Jeter, Ken Griffey Jr., Jackie Robinson and Ted Williams.
The factory installed cameras to capture the wood chips flying at hand-turning station and sizzle of the bat at the burn branding station. The demonstrations run every day at the museum.
The museum also added a programming space, along with an area for temporary exhibits.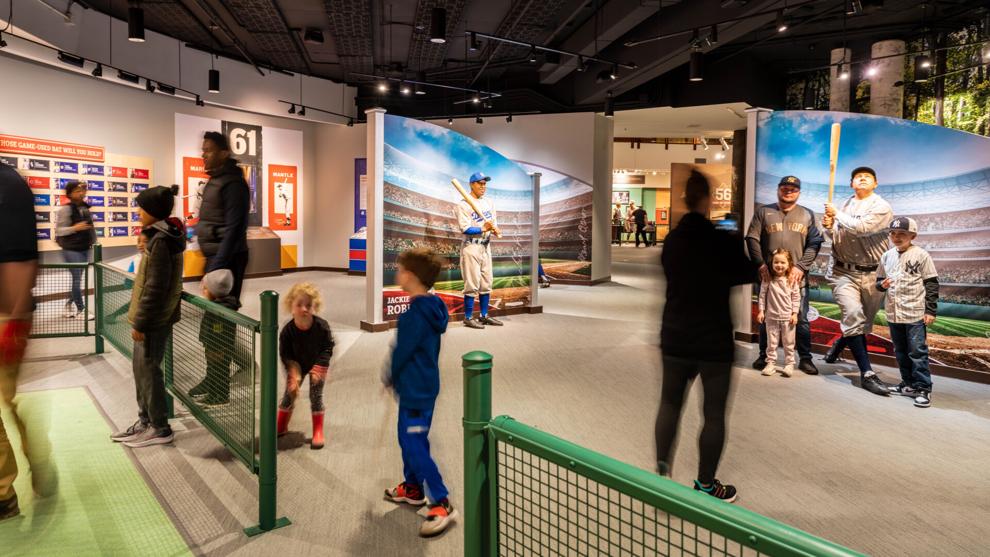 "One of our main goals is to build out the H&B campus to be a premier entertainment center that currently includes Louisville Slugger Museum & Factory, our bourbon attraction Barrels & Billets, and event spaces," John Hillerich, CEO of Hillerich & Bradsby Co., said in a news release Wednesday. "The 800 block of West Main will only become more appealing for people in the city with the excitement in our facility, as well as across the street when The Dream hotel is completed."
The museum plans to host a Gallery Unveiling event on April 5 at 10 a.m. The first 500 guests that take a tour will receive a limited-edition mini-bat and a pennant to commemorate the event. There will also be food trucks, an appearance by Louisville Bats mascot Buddy Bat and a balloon artist.
To plan a visit to Louisville Slugger Museum and Factory, click here.
Related Stories:
Copyright 2023 WDRB Media. All Rights Reserved.