LOUISVILLE, Ky. (WDRB) -- A group of electricians, custodians and carpenters say they're fed up with racism in Jefferson County Public Schools.
Six operation and maintenance workers are filing a class action lawsuit against the state's largest school system. The case claims African American employees in the district's Operational Services division are routinely passed over for positions and promotions and are subject to a hostile work environment.
"When it comes to applying for jobs, you get tired because you know you are qualified ... but they don't want you to be a part of the team," Pastor Troy Duncan of Christ Center Ministries said. "It hurts like hell, man. I got some wounds that only God has healed and that's why I'm sitting here."
Duncan says he is the first and only black locksmith working at the school system. He started working for JCPS in 1990, was terminated in 1997, and won his job back in settled litigation in 2001. Duncan says he's complained of unfair practices, been passed over for promotions and been retaliated against.
"I had to fight for what I know is right and what I felt God would want me to do," Duncan said.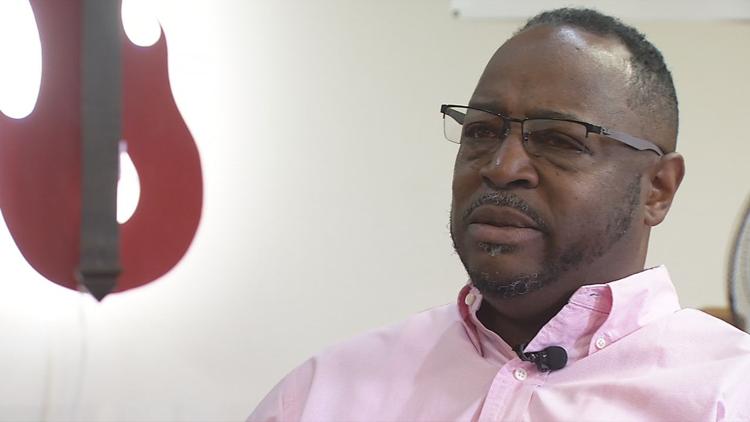 Inside his red brick church near the corner of 17th Street and Muhammad Ali Boulevard, similar testimonies of trials and tribulations given by other African Americans working in JCPS' Operational Services division laid the foundation for the case. The group started meeting back in February, led by JCPS Electronic Technician DX Ashanta.
"I'm not bitter or angry, it's just unfair," Ashanta said. "There are a lot of people in the city who pay taxes and everyone should have the opportunity to progress to the highest level if they're qualified."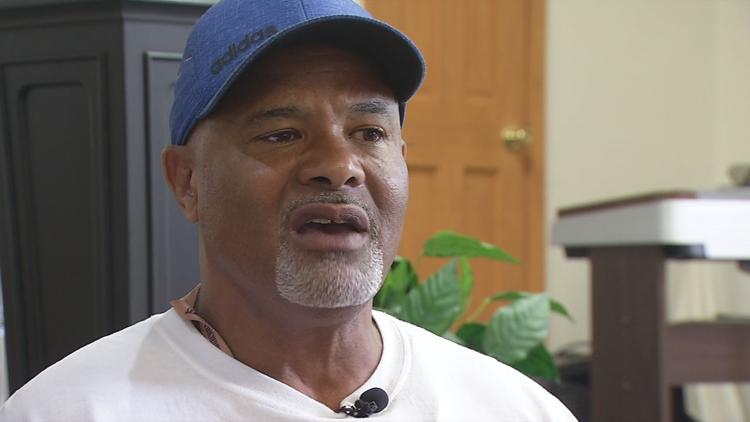 The lawsuit was filed Thursday, but WDRB obtained a draft version of the complaint a day earlier. In it, attorneys claim a "systemic pattern or practice of discrimination...infiltrates JCPS's Operation Services Division to its core."
This division includes laborers working in the roof shop, electric shop, carpenter shop, renovation shop, metal shop, carpenter shop and transportation department, among other positions. Of roughly 175 considered general maintenance employees, Ducnan estimates 40 are African American.
Two transportation coordinators, Robert Newton and Netney Taylor, have also signed on to the case. Their complaints stem back to the 2016 filling of a Manger of Operations position in the Transportation Department. The complaint says there were no African Americans on the hiring committee and the one who was supposed to be was deliberately left out of the process. 
Duncan says it's part of a "Good ol' boy system" system of hiring -- a system that forced him to train people with less experience and education who would be promoted to be his supervisors. 
"After a while, you get tired of fighting," Duncan said. "You can't keep down the truth."
The lawsuit is based on a civil rights complaint, split into four sub-groups and seeks to include all African American employees who worked in Operation Services division in the past five years.
"This is not just to make it fair for one group, but fair for everybody across the board," Ashanta said.
Citing policy, JCPS will not comment on a story involving pending litigation. The school system has an African American woman and career educator in Diane Porter as its board chair, a black Chief Equity Officer in Dr. John Marshall and several minorities in principal positions.
The lawsuit is expected to be filed Thursday morning and more plaintiffs have scheduled a press conference at Duncan's church at 10:30 am.
"Throughout the district we have a problem with discrimination, racism and cronyism," Duncan sad. "What I'd like to see come out of this is change." 
Copyright 2019 by WDRB Media. All rights reserved.