LOUISVILLE, Ky. (WDRB) -- Some members of Metro Council say they're ready to remove board members, delay votes on others or take other various actions in response to a recently-released audit of the Transit Authority of River City (TARC). 
David Beyer, a former FBI agent, conducted the investigation on behalf of Metro Council for more than a year and recently published his report of findings.
From the time he joined Louisville's public transit system in 2017, former executive Director Ferdinand Risco "embarked on a pattern of behavior that can best be described as that of a sexual predator," according to the independent investigation of Risco's tenure with the city.
"This behavior resulted in untold emotional trauma to his many victims — both employees at TARC and an outside contractor," the audit concluded.
In addition, Risco was financially negligent, spending "many times that of his predecessor," according the audit, which found he traveled "extensively and lavishly on TARC funds" and entered into "questionable" contracts with friends and acquaintances that could have been handled by employees.
"There was little documentation of any sufficient oversight into Risco's activities," Beyer wrote in the audit.
The Metro Council Oversight and Audit committee on Tuesday invited Beyer to share more of his conclusions and answer questions.
"I think we all can agree that the behavior of Ferdinand Risco was abhorrent," he began. "It was reprehensible."
In the meeting, some of the council members who commissioned the audit focused on how Risco got hired and promoted to executive director in the first place.
A September 2020 report commissioned by TARC itself says Risco's background was checked and nothing troubling was found from his previous employer in Atlanta.
Beyer's audit, however, discovered Risco's background was not thoroughly vetted by TARC or the mayor's office, and troubling details that could have disqualified Risco were never discovered.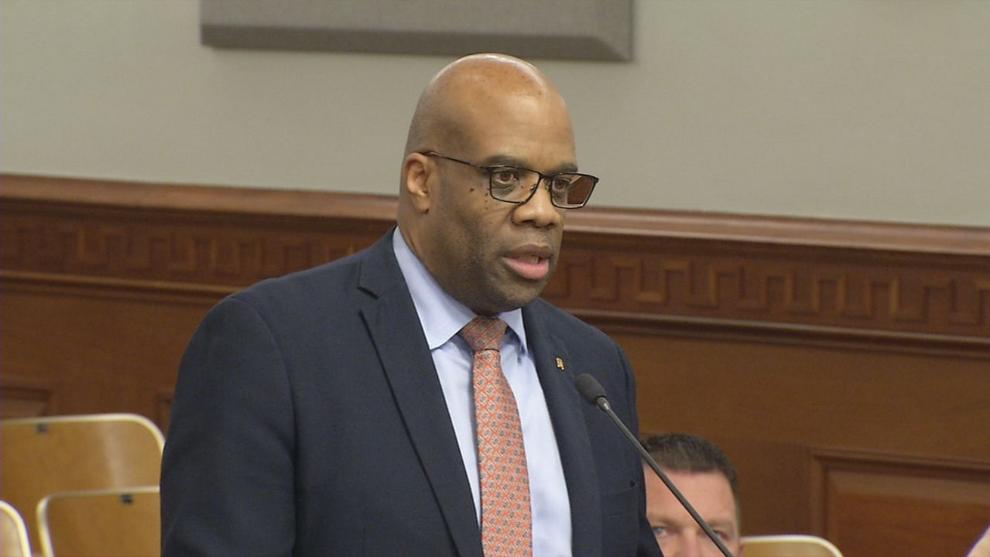 "In the TARC report, the statement is, 'Had we done a background check, nothing would have been found.' And my investigation found quite to the contrary," Beyer told the committee. "There was abundant negative information out there involving Mr. Risco that would have caused anyone with any reasonability to question whether he was the right fit for TARC."
Beyer said he "acquired this information, not through a court order, not through a search warrant, not through a subpoena, but by doing some basic FBI 101 background investigating — of picking up the telephone, trying to locate people, and talking to people, and developing a rapport with them and getting them to speak with me."
What also troubled some on council is what has happened since Risco resigned in February 2020.
Beyer said TARC has made a lot of improvements but can't say if new hires are now being vetted better, if a new sexual harassment tip line is effective or if TARC's board is providing any real oversight.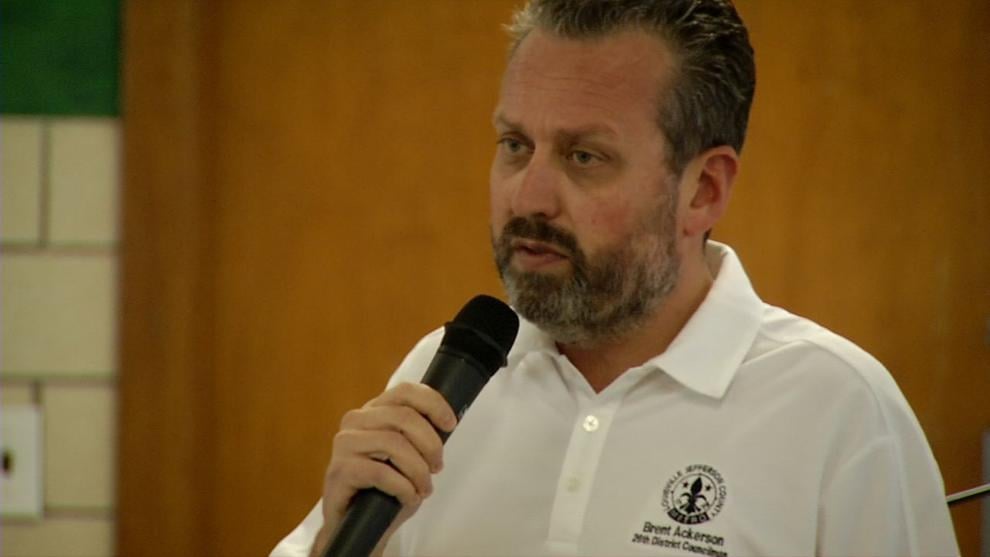 As Councilman Brent Ackerson and other council members pointed out Tuesday, the abuse happened under the board's watch.
"Either we have a board that is inept or we have a board that is derelict in its duty," said Ackerson, D-26. "The only way you show there's a new day is to get rid of the old."
Ackerson suggested it's time for council to get more involved. When asked for specifics, he and Anthony Piagentini suggested several changes: firing the current TARC board, passing legislation that puts more oversight on that board and others and encouraging Mayor Greg Fischer's office to hold more TARC employees accountable for past actions.
"If he doesn't start taking this more seriously and start taking action, not only should we remove the board members that are there — particularly the ones that were at TARC when all this happened — but we should start rejecting all the recommendations of the mayor until he starts getting serious about taking the action he needs to take," said Piagentini, R-19.
In a statement, Jean Porter, a spokesperson for Fischer, argued the administration's response to the "despicable" sex scandal was immediate and thorough.
"When these allegations came to light, the Mayor immediately initiated a thorough investigation, demanded Risco's resignation, appointed a strong interim leadership team and launched a national search that resulted in the hiring of an extremely capable and experienced permanent director," Porter wrote. "It is affirming to see that most of Mr. David Beyer's recommendations ... align with those made by previous audits and reports already implemented by TARC in the wake of Risco's 2020 firing." 
Porter refuted some of Beyer's testimony and also argued that his report unfairly discredits members of the administration and others, including "several" TARC board members, "who have worked diligently over the past year to help rectify the damage that Risco caused in his brief 13-month tenure."
Porter also lauded changes that have already been made at TARC, including the tip line. Despite testimony from Beyer, she said the phone line is operated by a third-party and allows anonymous reporting of violations at TARC.
Related Stories: 
Copyright 2021 WDRB Media. All Rights Reserved.