LOUISVILLE, Ky. (WDRB) – The newly-formed nonprofit organization Louisville Naval Museum is searching for donations to help bring a World War II submarine to Louisville.
Mark Gatton, the Louisville Naval Museum's vice president, is actually an Air Force veteran who always has been fascinated by submarines.
"A friend of mine said, 'Hey do you want a submarine?' And I thought he was joking," Gatton said.
It may sound like a crazy idea to move a submarine to Kentucky, but Gatton said it could work perfectly in the Louisville area.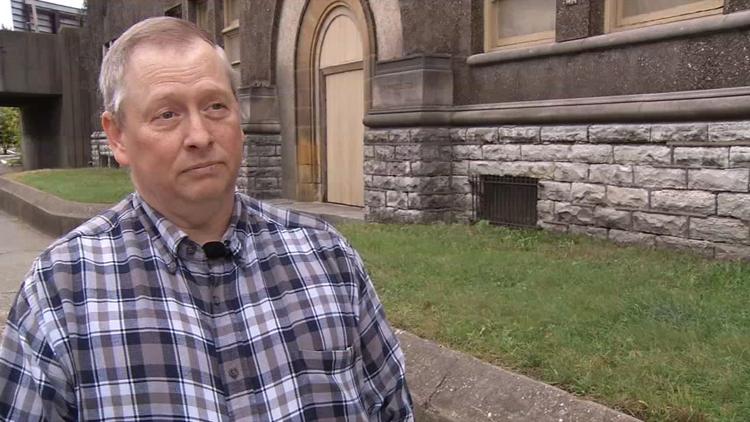 "The reason we want to bring her here is there's nothing like that around here," Gatton said. "Kentucky does not have a naval museum. We want to start one. We've got a unique opportunity. We've got a unique piece of history."
The USS Ling was one of the last submarines launched of the Balao-class before World War II ended. Gatton said the submarine was part of a memorial and museum in New Jersey, which closed because of damage from Hurricane Sandy.
The area where the submarine is stuck in mud is being redeveloped, and that's how the Louisville Naval Museum has the opportunity to claim it. Gatton said he expects it could cost millions of dollars to move it, restore it and build a museum for it. He said American Commercial Barge Line, the owner of the old Jeff Boat property, has pledged to fund some of the dollars needed to transport the submarine.
Gatton said the Louisville Naval Museum could use part of the Jeff Boat property for three years to restore the submarine. Group leaders still are  looking for a building or property in Louisville for their headquarters and the museum. Gatton toured a property on West Broadway on Tuesday.
The group is still in the very early stages of planning and preparing and has not established a timeline for the project. It still has a lot of work to do to coordinate how it could lift the submarine out of the Ohio River for docking and restoration.
Group leaders also are considering the idea of having a dry dock as part of the museum property, so that other museums could use it for restoration projects. A theme park also could be part of the museum experience.
"What we want to do — and this is also unique from all the other submarine museums  — we want to build kind of the Disney Land of marine museums," Gatton said.
If you'd like to learn more about the Louisville Naval Museum or if you'd like to make a donation, click here.
Copyright 2019 WDRB Media. All Rights Reserved.