LOUISVILLE, Ky. (WDRB) -- The mission is the same, but the technology and accommodations have changed greatly at Norton Children's Hospital Neonatal Intensive Care Unit.
The hospital unveiled a $22.1 million upgrade Thursday with some former patients in attendance.
In 1999, Brianna Coleman came into the world at 10, 3/4 ounces, the smallest baby to survive at the hospital without major complications. She came back with her parents for the first time since her five-month stay as an infant, to see the renovation.
"It's unbelievable," said Lisa, Brianna's mother. "It's awesome. It was awesome in 1999, but it's really awesome now." 
Before all the changes at the NICU, dozens of babies were in one large intensive care unit. Parents could visit for short periods, but alarms and emergencies would often send them back to the waiting room.
Now, the NICU has 101 individual rooms with breast pumps and room to sleep. A laundry room comes in handy for families that can end up staying for months.
"Controlling light, controlling sound for these newborns is so very important," said Emmet C. Ramser, chief administrative officer at Norton Children's Hospital. "And to keep the parents close by, absolutely, with facilities now to keep the parents in the room where they essentially provide all care maybe except for providing medications." 
About 11% of Kentucky babies are born prematurely. In Indiana, the figure is about 10%. Babies in the NICU might also have congenital birth defects or childbirth complications.
The NICU will typically provide lifesaving treatment to 1,200 babies a year. For parents who can't be there, real-time video conferencing is available. Norton Children's Hospital is the only full-service and free-standing pediatric hospital for Kentucky and southern Indiana. Major donors helped complete the project, and it impressed the retired doctor who took care of Coleman 20 years ago.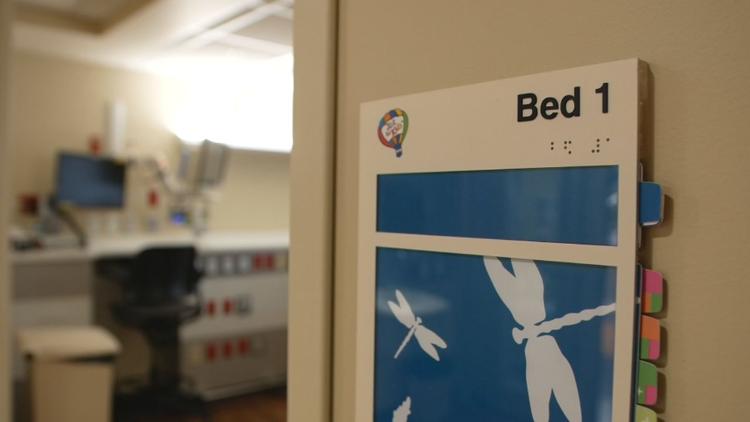 "We didn't have these facilities back then, but that's the way it was back then," Dr. Stephen Wright said.
Brianna's father, Dwight Coleman, couldn't believe the changes.
"It's fantastic," he said. "I mean, they have blown it out of the park. This is 1,000 times advanced." 
Copyright 2020 WDRB Media. All Rights Reserved.