LOUISVILLE, Ky. (WDRB) -- A COVID-19 vaccine could soon be available to the public, and hospitals in Louisville are getting ready.
Norton Healthcare says they have several plans in place, depending upon which drug is approved and how many doses they'll get.
"We've planned around having any number of different compounds approved from the FDA," said Dr. Joe Flynn, chief administrative officer for Norton Healthcare. "And our job since March 6, when the first person in Kentucky was diagnosed -- really is to be thinking what can be next.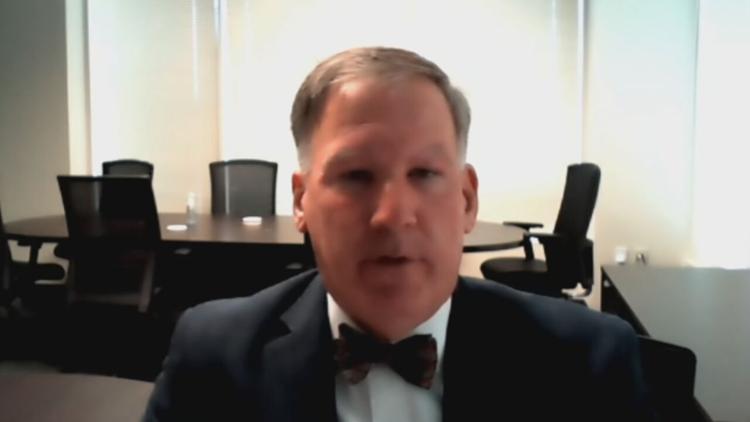 On Friday, Pfizer said it will ask for emergency approval from the FDA for its COVID-19 vaccine. A final study found that it's 95% effective in higher risk adults.
If given early approval, shots could be given as soon as next month. Dr. Flynn says part of their plans determine who gets the vaccine, and in what order. He says the amount of doses given to our area will help determine that, and state and federal governments will provide guidance as well.
For now, Norton is making sure it's ready to store a vaccine properly, know how to properly administer it, where to administer it and more.
Dr. Flynn says those plans will heavily depend on which vaccines are approved, as they're not all the same. He says the quick work over the last nine months with vaccines is remarkable and historical from a science standpoint. While he says it may seem rushed, he assures the public that hospitals are being careful when planning.
"They're not going to cut corners to make sure it's a safe product," he said. "We have certain ways we do things and we always rely on that. We as an organization -- Norton Healthcare -- are going to follow the same careful scrutiny that we do for everything that we do."
Experts say it could be spring before there are enough vaccines for everyone.
In the meantime, Dr. Flynn says it's crucial to wear a mask to slow the spread.
Copyright 2020 by WDRB Media. All rights reserved.