LOUISVILLE, Ky. (WDRB) -- Jewish Hospital's abrupt announcement that it plans to suspend its heart transplant program left Mike McCoy feeling like he's been thrown away.
And he's not the only one.
McCoy, 42, is being kept alive by a little machine called a ventricular assist device. A dead tooth caused a blood infection that basically killed his heart. And in the 11 years since, there have been five surgeries.
"What's crazy is I was just at a doctor appointment on Monday with the transplant doctors, and nothing was said about it," he said.
So for McCoy, the suspension of Jewish Hospital's heart transplant program is heart-stopping.
"A shock," he said. "I kind of feel like I've been lied to and just kind of thrown away. Just up and do away with the program and not tell somebody? I've been dealing with them for a decade."
A congestive heart failure diagnosis changed McCoy's life. Before, he ran a youth football league, worked in construction and freelanced in private security.
"I can't breathe, no energy," he said. "It makes you just want to sit down and do nothing."
According to the United Network for Organ Sharing, Jewish Hospital has 31 patients on its heart transplant wait list. Last year, regulators changed the organ allocation formula, meaning none of Jewish's patients are now in the sickest category. McCoy has gone on and off that list over the course of the last 11 years.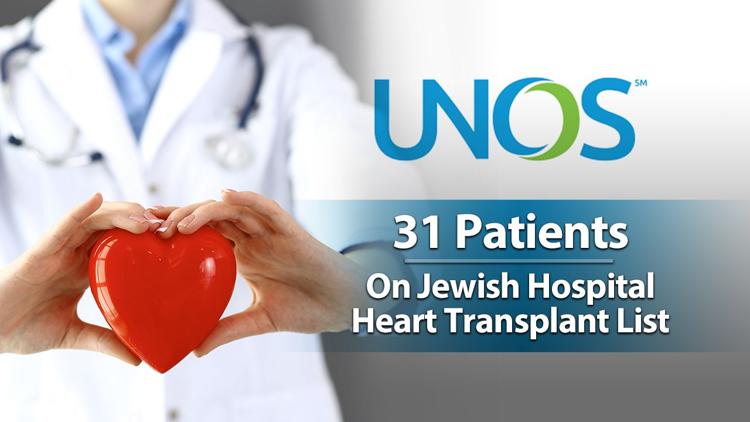 The hospital said it must complete 10 heart transplants a year to keep its status. It's done one in 2019.
"We may have an organ donor in Kentucky, but there are more patients in a higher status in Chicago or New York City," said Toni Ganzel, the dean of the University of Louisville School of Medicine. "So they would be more likely to go to the larger populated area and less likely here."
U of L provides the physicians to perform the transplants at Jewish Hospital. University leaders said none of the other transplant programs will be affected by this week's decision. Nonetheless, it's another blow for a hospital group bleeding money and up for sale amid fears of a closure. KentuckyOne Health, the parent company of Jewish Hospital and Sts. Mary and Elizabeth Hospital, lost $1 million per week in the fourth quarter of 2018, according to financial reports.
Jewish said it will help current patients join wait lists at other heart transplant centers in Kentucky, Indiana and Tennessee, but McCoy said it's not as simple as handing over a chart.
"It's days and days that you have to spend having tests run," he said.
A new transplant center must accept the patient, another challenge no doubt, but McCoy said those waiting for a heart live by the fight.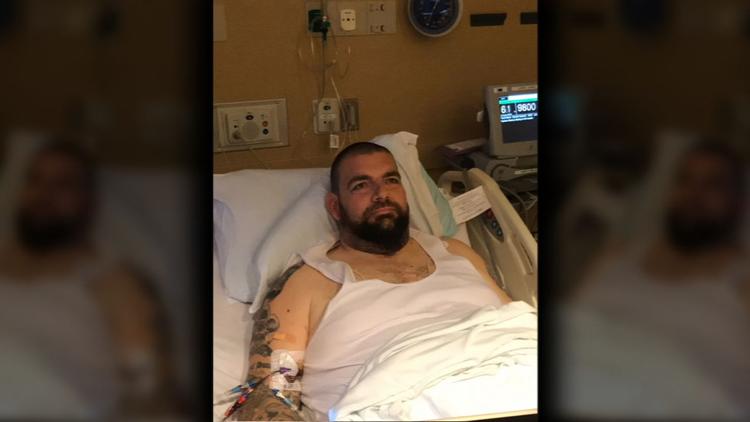 "I'm past the worried part, I think," he said.
Suspending the heart transplant program is a voluntary move by Jewish hospital. It ends Aug. 17.
Related Stories:
Copyright 2019 WDRB Media. All Rights Reserved.