LOUISVILLE, Ky. (WDRB) -- As soon as the sun comes up at E.P. Tom Sawyer State Park, all 16 pickleball courts quickly fill up with players ready to show off their skills. 
Created in the 1960s, the game combines badminton, ping-pong and tennis. 
The court looks similar to a traditional tennis court but is only 44 feet long and 20 feet wide. It's played with a special whiffle ball, made of lighter plastic than a traditional whiffle ball. Players use paddles to hit the ball back and forth, similar to tennis or ping-pong. There are also specific rules for when players can step into the area close to the net called "the kitchen."
"I don't think any of us are very athletic, but we can actually handle this OK, and it's fun" Adam Tobbe said. 
Due to the smaller court size, it is easier for players to cover more ground and allows for team members of all ages to play together. 
"It's a community sport. It brings people together," Jacob Scearce, 28, said. "You could be playing somebody that's twice your age and get whooped by them."
Scearce is among those competing in Louisville's first USA Pickleball Sanctioned Tournament, which runs Oct. 8-10 at E.P. Tom Sawyer State Park. Singles, men and women's doubles and mixed doubles will be competing during the three-day event.
Also competing is Jefferson County Pickleball Ambassador Michael Fulkerson, who said the sport has helped him meet new friends. 
"I was an empty-nester and I didn't know I was kind of depressed and lonely from my kids not being around so much," Fulkerson said. "And the pickleball family kind of filled that void. It's just been wonderful for me."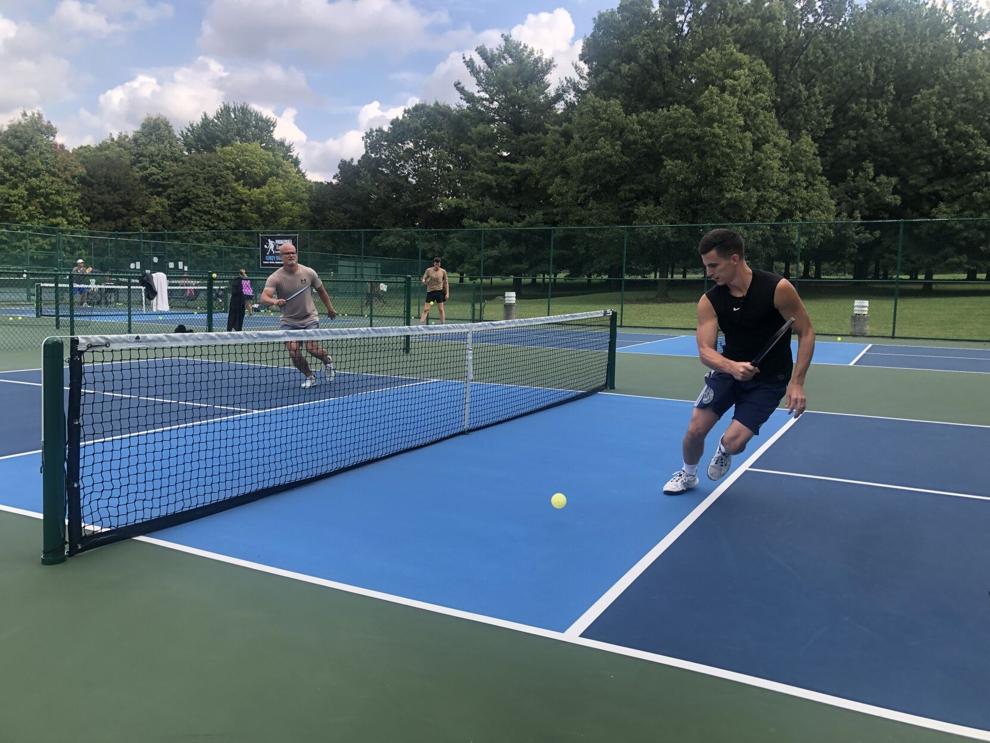 Although pickleball was created nearly 50 years ago, it wasn't until recently that it became the fastest-growing sport in America. Fulkerson said that's likely due to how the game speed can be adjusted for people of all skill levels.
"You have a painting contractor by trade, a geologist, a realtor and a doctor, and we're all playing on the same court, having a ball playing," he said. 
Copyright 2021 WDRB Media. All Rights Reserved.