LOUISVILLE, Ky. (WDRB) -- Jefferson County Public Schools and the Frazier History Museum are helping to ensure that more young voices are heard in future elections.
The two partnered to use Constitution Day to educate students about the history of voting rights and the importance of voting.
It was more than just a classroom exercise. Eligible students actually registered to vote using a website developed by the museum called "What is a Vote Worth?"
"It's actually a teacher resource for a curriculum that teachers are going to be using throughout the school year," museum spokeswoman Rachel Platt said. "And it's not just JCPS. It's open to Kentucky. Really, it's turning out to be a model for the entire nation."
Central High senior Jerome Harrison was among those who registered to vote in the fall election.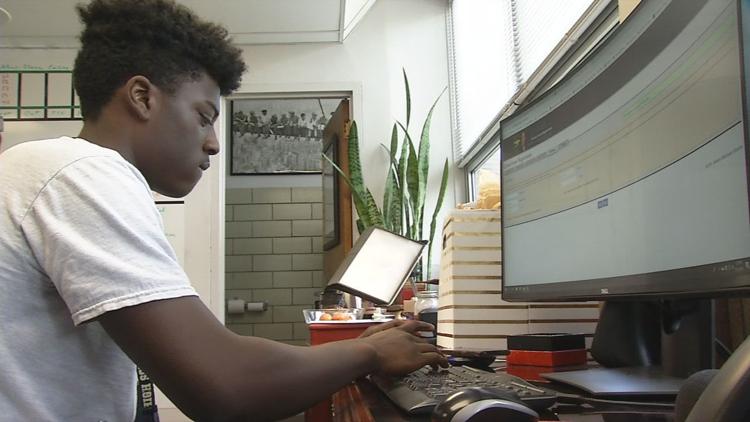 "It feels a little different," he said. "I've never done nothing like that before."
Harrison said he would probably not be registering at all if not for the influence of Central High Principal Raymond Green.
"We've come a long way to have it, so it should be something I should take advantage of," Harrison said.
Green said the Constitution Day push is an extension of what the school is already doing.
"At Central High School, we want to make sure that our students can carry on the legacy of the school through tangible actions and big actions," he said. "And one of those ways is through getting students to register to vote."
Even students not old enough to register got a civics education.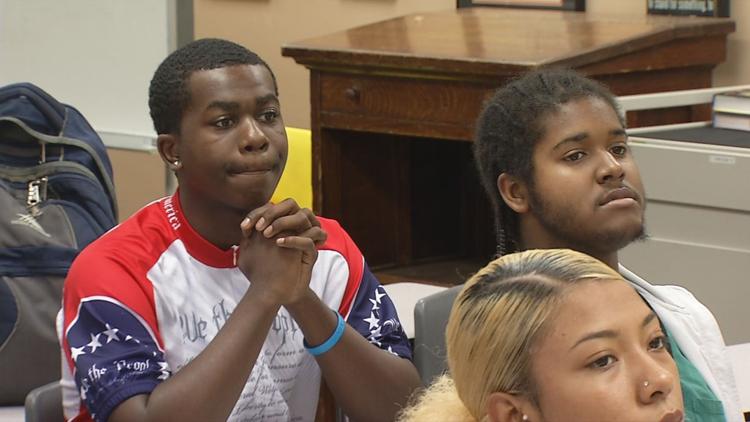 Teacher Joe Gutmann's law class discussed voting rights and the registration process.
Many of the students said they are anxious to take part in the 2020 election.
"I feel like this election will really dictate our future because with student debt and stuff like that, that affects us now," student Audrey Meulehe said.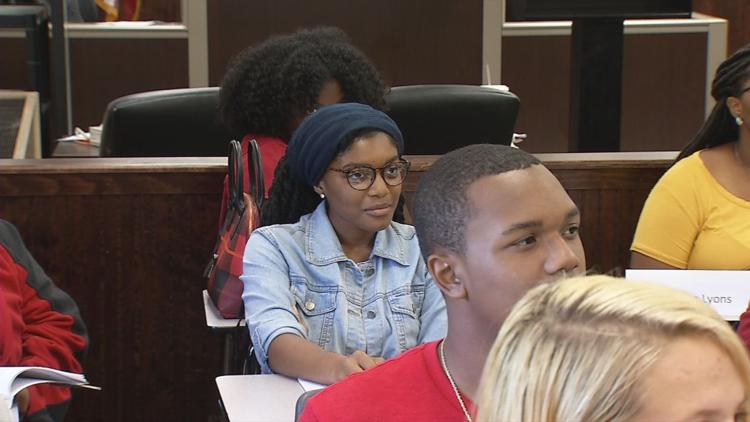 Now that he is registered, Harrison promised to use his newfound power in November.
"We had a lot of people who died and fought and were hurt so we can get this moment to have this," he said. "And now that we have it, we should take advantage of it."
In March, Frazier plans to open an exhibit highlighting U.S. suffrage movements.
Copyright 2019 WDRB Media. All Rights Reserved.