SCOTT COUNTY, Ind. (WDRB) – More than a dozen inmates at the Scott County Jail received welding certificates or the equivalent of their high school diplomas at a graduation ceremony Wednesday.
This was the second round of students that studied and passed all the necessary tests for their diplomas, and this was the first time a county jail in the state of Indiana offered the opportunity for inmates to take a certified welding course.
It was a team effort between the jail, River Valley Resources, Ivy Tech and the county prosecutors and judges to provide the opportunity. The costs of the instruction, the course and the tests were covered by a grant.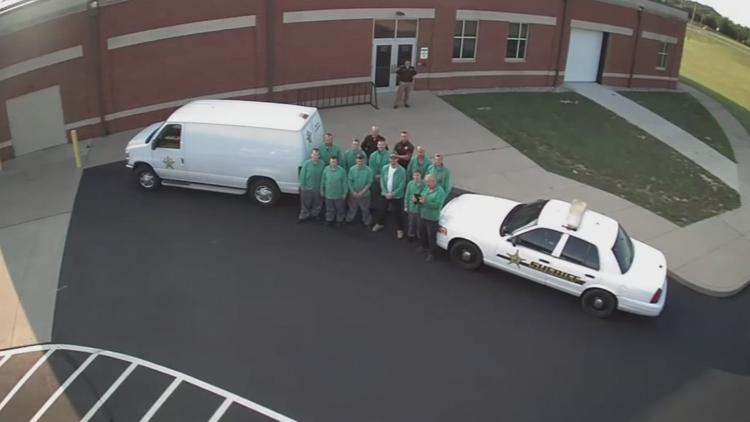 Sheriff Jerry Goodin hopes to find more grants to continue the program in the future. The jail also hopes to expand by offering other types of certifications for male and female inmates. The goal is to help inmates focus on their futures, find jobs once they're released and minimize their chances of winding back up in jail.
Copyright 2019 WDRB Media. All Rights Reserved.