LOUISVILLE, Ky. (WDRB) -- He picked up a banjo at the age of 13. Now, he could be picking up a Grammy in Los Angeles on Sunday.
Josh Rinkel, of Shepherdsville, Kentucky, used to go to the city park as a boy. He loved the jam sessions there. He loved bluegrass music and learned to play without any lessons.
He would ride on the bus with a bluegrass band but had no formal training. Band members couldn't tell him how to play, but they would tell him when he was doing something wrong. He eventually shifted to guitar and to this day can't read sheet music.
"I'm not gonna say that's the way it ought to be, but I feel you can express yourself more if you're just not reading it off a piece of paper," Rinkel said.
Rinkel's talent grew and so did his connections in the bluegrass world. That led to a call about five years ago from a friend in Gatlinburg, Tennessee.
C.J. Lewandowski worked at the Ole Smoky Mountain Distillery and played some music there. The distillery wanted him to put together a band that could play there full-time. Rinkel joined that band, which would later become the Po' Ramblin' Boys. A steady job and not having to constantly travel sounded good to Rinkel.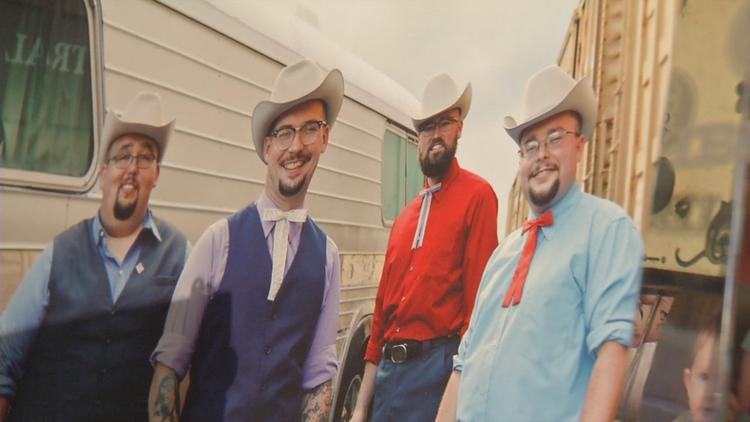 After about a year and a half, their popularity led to offers to play everywhere from Canada to Europe, where they would tour for 15 days.
"We started the tour in Germany and then we went to Belgium then Holland and then Denmark, and then we boogied down to Switzerland for the rest of the tour," Rinkel said.
The Po' Ramblin' Boys put out their first album, "Back To The Mountains," then a Gospel album, "God's Love Is So Divine." They played in 46 states and kept going to Canada and Europe. They played Rock and Jazz Festivals, where they noticed their traditional bluegrass with a flair caught on.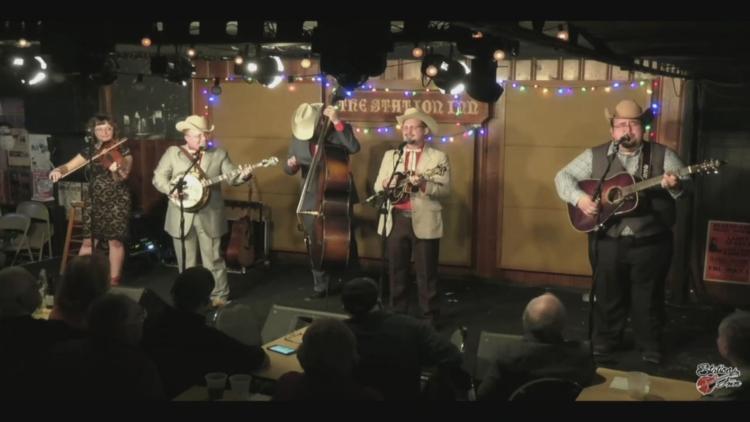 "It just seems the younger people appreciate a variety of art forms over a set of rules," Rinkel said.
The appreciation was widespread. The band's third album set their popularity soaring. "Toil, Tears and Trouble" garnered them an award from the International Bluegrass Music Association. That led to an invite to the Grand Ole Opry in Nashville.
"It's just something we didn't even dream about," Rinkel said. "We can't say it's a dream of ours, because we didn't think it was within reach."
But they didn't just play the Grand Ole Opry. They owned it on that early October night with a standing ovation.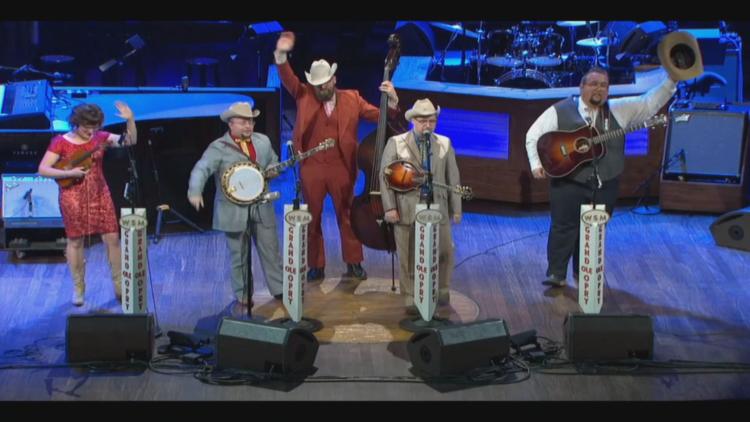 "Later on, the director of the Opry for that night came to us and told us that first-timers never get a standing ovation," Rinkel said.
That crowd was on to something, because not long after that came the Grammy nomination for Best Bluegrass Album of the Year.
But accolades won't cause the band to rest on their laurels. They are playing a few gigs in Canada leading right up to the 62nd Grammy Awards ceremony in Los Angeles on Sunday.
"Just even being nominated is an honor in itself, so it's time to work even harder than we have. We don't want nothing handed to us," Rinkel said.
Except, of course, one of those coveted statues most musicians never get a chance to win.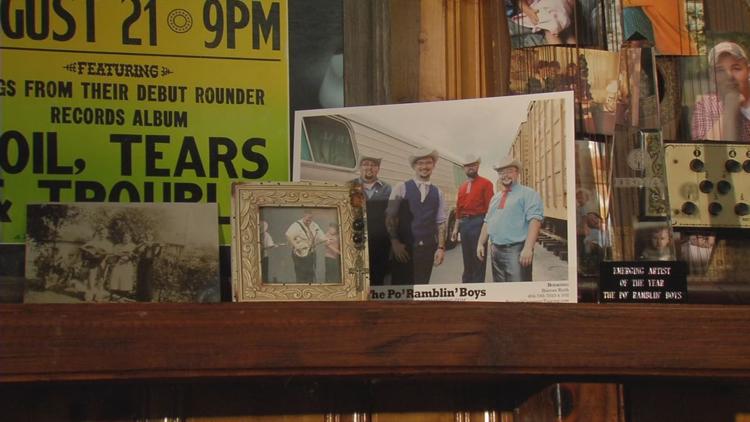 Rinkel said he would love to meet Taylor Swift when he's in Los Angeles because she writes, plays and sings like he does, and she directs everything about her concerts down to the last detail. But he said he would be most impressed to meet a big name from the Bluegrass.
"I'd like to meet Chris Stapleton and shake his hand," he said. "And not even talk music with him, just maybe talk Kentucky stuff with him. I'm proud to be from Kentucky, and I know he is."
Now, Rinkel and the Po' Ramblin' Boys are making all of Kentucky proud for bringing a new and brighter spotlight to traditional bluegrass music. But the humble Rinkel just loves his job.
"We just wanted to make a living," he said. "We wanted to be able to do what we love and halfway pay our bills."
Copyright 2020 WDRB Media. All Rights Reserved.