LOUISVILLE, Ky. (WDRB) -- More than 60 firefighters tried to save a St. Matthews strip mall from burning to the ground Monday, but none of them were from the St. Matthews Fire Department.
Johnny Wong, who who works right next door to the strip mall that was destroyed by the fire at China 1, witnessed the fire.
"I went across the street, and when I realized that there was no firefighters at the scene after a few minutes, I was getting worried," he said. "I was thinking, 'Where are they at? They're supposed to be here in a few minutes.'"
The St. Matthews Fire Department is less than one mile from the scene, but the business is in the Louisville fire protection district. As a result, St. Matthews firefighters could only watch, even as reinforcement was brought in from as far away as west Louisville. 
"It's just kind of frustrating when I heard it, because it was a second alarm fire, which I knew right off the bat was a big fire," St. Matthews Fire Chief William Seng said. "You don't do that in the industry, to just run and what we call freelance. You don't show up at other people's fires and start doing work.
"If they really needed that truck from the west end and the resources, I would say that we would have gotten there a lot faster and been able to utilize the same equipment. We train the same. Obviously, the trucks are the same. The earlier you get there, the quicker you find the fire, the quicker you get it out.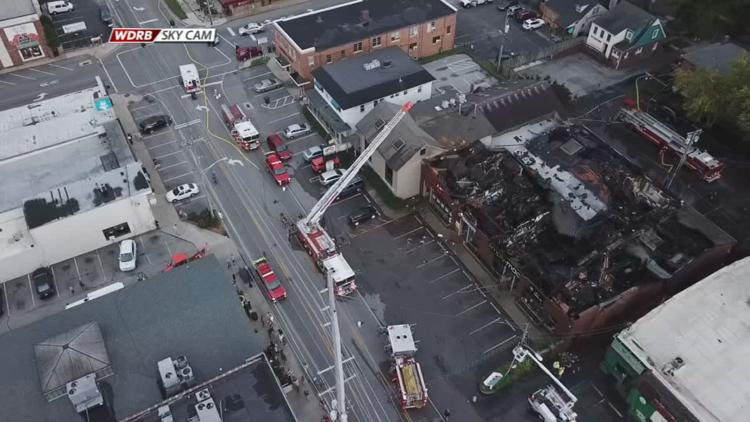 St. Matthews Mayor Richard Tonini said there was a similar situation in 2016 when a fire destroyed two neighborhood restaurants, so he reached out to Louisville Mayor Greg Fischer.
"There's been a number of different fires where we have not been dispatched even though we are just blocks away from the incident," Tonini said. "He seemed very interested in getting to the bottom of it and solving the problem."
Louisville Fire Chief Gregory Frederick said combining coverage is not as easy as it sounds, because there are two different dispatch systems.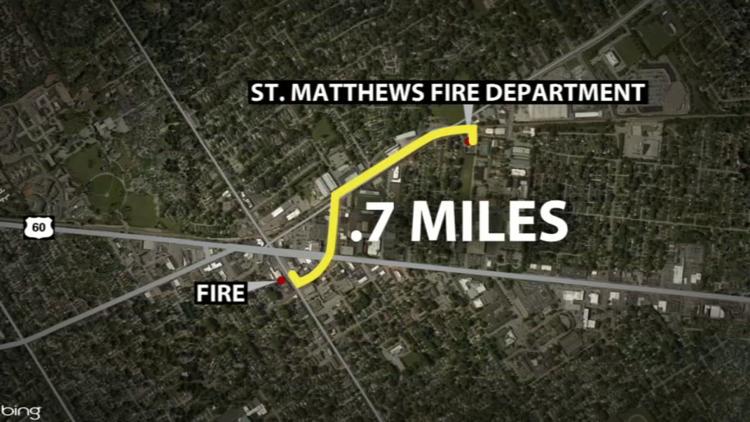 "In order to make that corridor work, we would have to change things in the computer-aided dispatch," Frederick said. "And then the other issue with that is do we only do it with St. Matthews, or do we have to look at across the whole county?"
Related Stories:
Copyright 2019 WDRB Media. All Rights Reserved.