LOUISVILLE, Ky. (WDRB) -- As Jefferson County Public Schools continues to struggle to find enough bus drivers, some behind the wheel say student behavior is the biggest concern.
The challenge to find enough bus drivers has plagued the state's largest district since the beginning of the school year, and it appears there are no signs of improvements anytime soon.
"There's no control over the students. You can't just really discipline them," said one JCPS driver who spoke with WDRB on the condition of anonymity because she was not approved by the district to talk with the media. "You can write them up. But that does not mean a lot."
According to JCPS, the district is 76 drivers short. But Teamsters Local 783, the union representing bus drivers, said the district still needs about 150 more to close the gap.
"It's going to be a major challenge for this district — and nearly every district in the United States — for many years to come," Superintendent Marty Pollio said at the beginning of the school year.
The union said the biggest issue in bringing drivers on is student behavior.
"I was taking the students home on the very first day. I missed the stop," one driver told WDRB. "Instead of the children sitting down, they were hollering at me. They were calling me very vile names, told us that they called the parents and told the parents I was kidnapping them."
She also claimed there are fights on buses every day. The latest data WDRB obtained under an open records request shows there were 164 fights on buses and in classrooms during the first eight days of the 2022-23 school year, up from 142 during the same time last year.
The data isn't broken down to show just fights on buses.
Drivers said parents are a problem as well. Last month, Delvantae King was seen in a viral video getting on a bus and berating students after he said his daughter was bullied.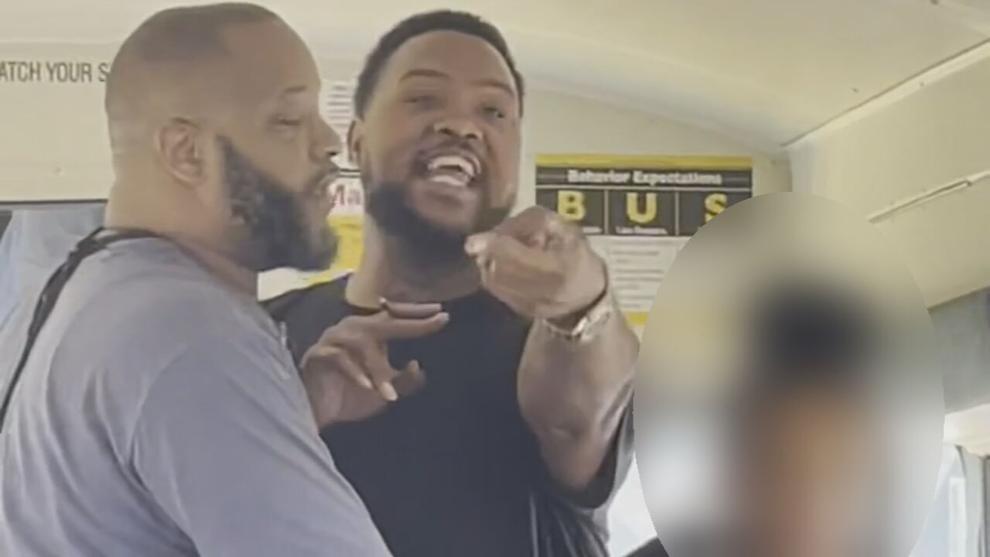 "I'm gonna flip this whole bus and everybody on it!" he shouts. "I mean that! I mean that! That goes for everybody on here! Touch my daughter again, and I'm gonna flip this whole bus! I'm not playing! You don't let nobody touch my kids, bro! I'm not playing, bro! All that bully [EXPLETIVE], all that big bully [EXPLETIVE] y'all got going on? I'm not playing!"
King has been charged with two counts of second-degree Terroristic Threatening, one count of second-degree Disorderly Conduct and one count of Menacing.
"You're always scared that the parents are come to your stop and jump on your bus, which we have been told not to do anything," said the driver who spoke with WDRB. "If a parent gets on the bus, we have to listen to what the parent says."
School district data show that 19 bus routes are facing delays for the week of Sept. 26th, some as long as three hours. According to a JCPS online dashboard that reports weekly bus delays, Newburg "Run 1" (Bus #1246) has an estimated delay of 180 minutes for stops scheduled before 6:45 a.m. The delay is 90 minutes for stops after 7 a.m. (Bus #1244).
The total number of routes delayed has decreased since the beginning of the school year. During the first full week of school, the dashboard showed 52 routes were delayed.
"Be patient," the driver said. "Teach your kids to be patient. We'll get you there. You may be late, but we're going to get you there."
Copyright 2022 WDRB Media. All Rights Reserved.