LOUISVILLE, Ky. (WDRB) -- A chef representative with Sullivan University in Louisville is no stranger to success and now he'll be competing on a brand new show on Disney+.
Starting Dec. 15, you'll be able to find Chef Domonic Tardy competing on Disney's "Foodtastic."
"Foodtastic" is a cooking competition show in which chef's recreate iconic Disney themes and larger-than-life sculptures, all from food.
"There are people that made tables out of bread and from the trailer you see ice carvings, you see stuff with chocolate. The goal is you could see something and you're so amazed like, 'Oh my god that's made out of food? It looks like a house like it's made out of dry wood.' No, that's food or that's bread or that's cheese," said Tardy.
The 39-year-old chef is known for his work with pastries and international cuisine. 
Most often you can find him inside Sullivan University kitchens, teaching students about the culinary arts and hoping to inspire them to pursue careers in fine dining. In addition to Louisville, Tardy also travels to universities in Lexington, Ohio, Michigan and Illinois.
"I get to see first hand, day-to-day students and get them interested, kind of spark that passion and let them know college is reachable, it is a reachable goal. In doing this show, I got on set and the first thing that rang in my mind was that kids have to believe it can be this big," said Tardy. "You can never have too many tools so no matter what stage you are in your career, education is always going to be important."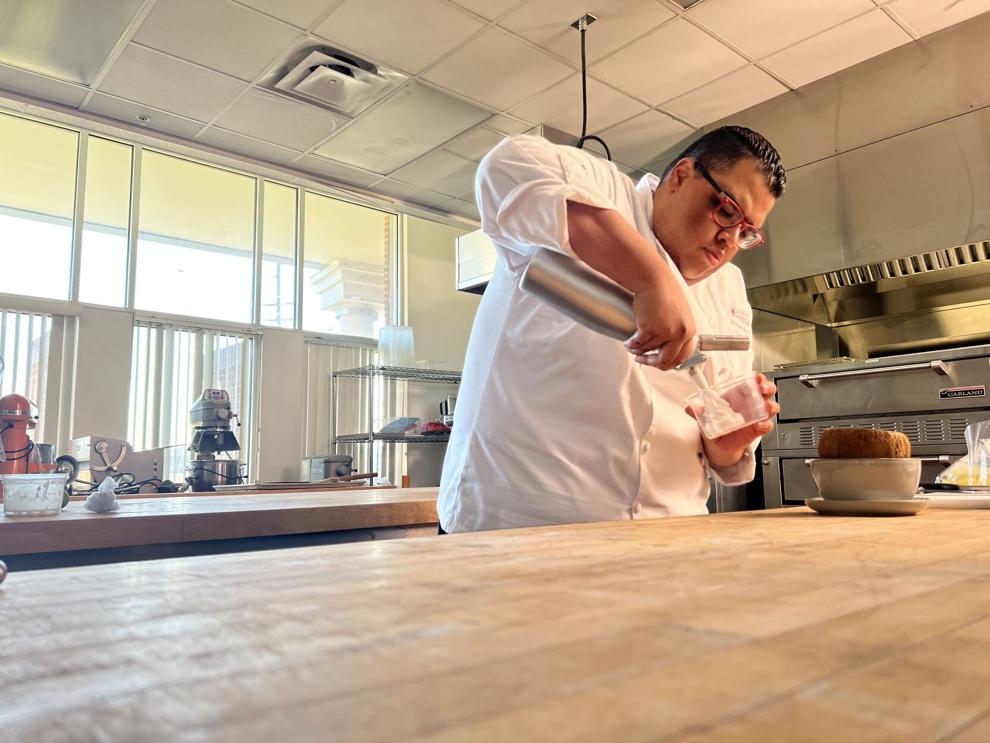 Tardy says even if not every student ends up becoming a chef, he says the kitchen can teach people lessons valuable to many different career paths.
"Even if you're not going to be a chef, adopt a chef's mentality — the hard work, the discipline, the attention to details," said Tardy.
Tardy says he will be competing in a team of three people during the show's Beauty and the Beast episode. 
"There's all kinds of different aspects to it: design, color, executing different techniques to create these wonderful works of art," said Tardy. 
While it's a first working with Disney, Tardy has worked with many big names in his career. 
He worked in Las Vegas for about 12 years, starting with the Bellagio Hotel and Casino. He then moved to Caesars Entertainment where he worked with world renowned chefs, including Gordan Ramsey, Steve Martorano, Guy Fieri and Giada De Laurentiis.
"You know I've done a lot in my career, but I'm just getting started. My motto is, 'attack life with a hot pan.' When your pan is hot that means you're ready to cook and you're ready to go,'" said Tardy. "Those moments that I sit back and I do think about it, it's overwhelming. "
The show is hosted by Keke Palmer with judges Amirah Kassem and Chef Benny Rivera.
Tardy says the show's winner will get to take home a unique Disney collectable.
Copyright 2021 WDRB Media. All Rights Reserved.