LOUISVILLE, Ky. (WDRB) -- A Louisville hero finally has a place to call home.
With the march of the color guard and singing of the national anthem outside a home in south Louisville, it was a homecoming of a different kind for Marine Corps veteran Torre Harris.
"I'm very overwhelmed," he said, standing outside his new home.
Labor unions, businesses and community groups through Operation Victory spent six months rehabbing the house.
"I was speechless and teared up, because I never thought anybody would want to help me do anything," he said.
But Harris was wrong.
All those volunteers took the abandoned, dilapidated home filled with garbage and dirt and turned it into a home for a hero.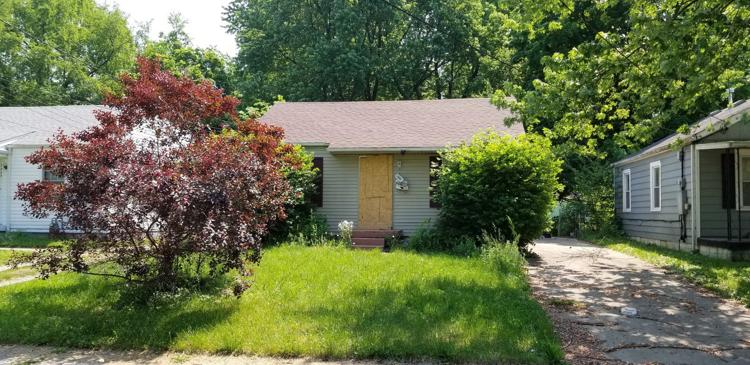 "I wish I could give them something for helping me so much," he said.
Harris found himself homeless after getting into a car accident and not being able to work. He was recently hired as a contractor by the Housing Partnership Inc. to rehab abandoned homes and was found to be living in the homes he was working on. From there, he was encouraged to apply to get a home through Operation Victory.
"I'm very happy for him," said Tawana Hughes, who encouraged him to apply. "He's a very deserving individual."
Near the end of construction on the home, Hughes asked Harris to put up some blinds. Little did he know the home would be his.
"And she said, 'Well, you know this is your house,'" Harris laughed. "And that's the way it was."
Even though Harris is a man of few words, you can see inside there's a heart full of joy, shared with everyone who came together to make the home dedication happen.
"Because they've served and protected us, now it's time we serve and protect them," said Tim Morris, director of the Greater Louisville Central Labor Council.
This is the third house to be donated through Operation Victory. The hope is to rehab a home every year for a homeless veteran.
Copyright 2020 WDRB News. All Rights Reserved.