LOUISVILLE, Ky. (WDRB) -- Beating Ole Miss this Saturday is not a must-win for Kentucky. But it's in the neighborhood.
According to ESPN's Football Power Index, the Ole Miss game is the third-most winnable game remaining on UK's schedule.
ESPN puts Kentucky's win probability at 63%, which trails only Vanderbilt (86.2%) and South Carolina (67.6%) as the Wildcats' best chances over its final nine Southeastern Conference games.
Will the Wildcats (0-1) deliver Saturday?
The WDRB Sports Staff makes their calls on that game and six others.
1. Ole Miss at Kentucky (-6 1/2), 4 p.m., Saturday; SEC Network; Kroger Field, Lexington.
There's always a ton of chatter when Lane Kiffin visits, usually starting with the discussion about whether Kiffin had the credentials for the head coaching positions he bungled with the Oakland Raiders, Tennessee or USC ... Kiffin landed at Ole Miss after repairing his image at Alabama and Florida Atlantic ... His team's opening week performance against Florida was mixed ... Here is some alarming news for Kentucky: Ole Miss put 35 points and 613 yards on a Florida team that ranked second in the Southeastern Conference in total defense last season ... By making three turnovers and not creating any, Kentucky ranks next-to-last in the nation in that category at minus-3 ... UK's 145 rushing yards at Auburn was its lowest total in nine games ... Both teams failed to cover in their openers.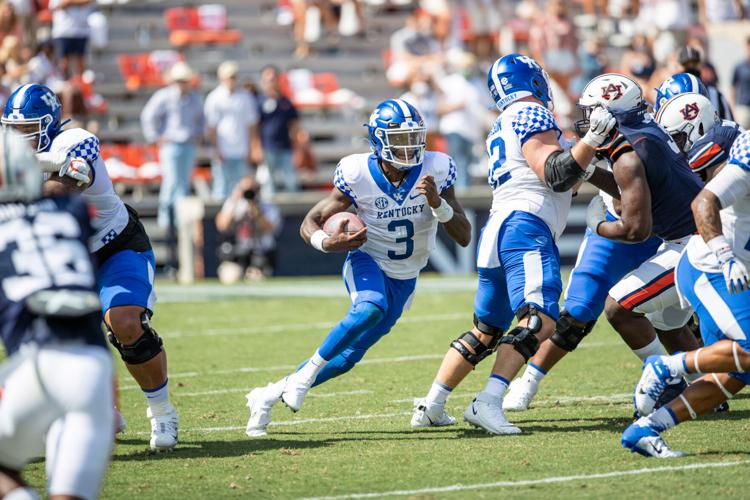 Eric Crawford: UK 35, Ole Miss 31
Annice McEwan: UK 24, Ole Miss 21
Tom Lane: UK 28, Ole Miss 24
John Lewis: UK 33, Ole Miss 23
Aaron Matas: UK 31, Ole Miss 24
Rick Bozich: UK 31, Ole Miss 21
Ruby: UK
2. Western Kentucky at Middle Tennessee (+7), 5 p.m., Saturday; ESPN3; Floyd Stadium, Murfreesboro, Tennessee.
The Hilltoppers needed an off week to regroup after the jarring home loss to underdog Liberty which pushed WKU to 0-2 ... WKU ranks last in Conference USA in total offense, averaging only 269.5 yards per game ... Quarterback Tyrrell Pigrome has completed less than 59% of his passing attempts while averaging 6.5 yards per attempt ... MTSU is 0-3, losing to Army by 42, Troy by 33 and UT-San Antonio by 2 ... WKU has won four of its last five against the Blue Raiders.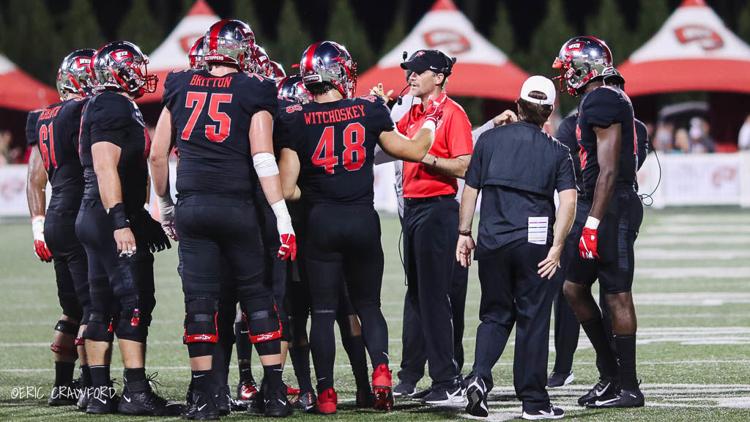 Eric Crawford: WKU 31, MTSU 21
Annice McEwan: MTSU 28, WKU 10
Tom Lane: WKU 27, MTSU 21
John Lewis: WKU 21, MTSU 7
Aaron Matas: MTSU 28, WKU 27
Rick Bozich: WKU 28, MTSU 24
Ruby: WKU
3. North Carolina State at Pittsburgh (-14), Noon, Saturday, ACC Network; Heinz Field, Pittsburgh.
Has any team enjoyed a more charmed start to the season than Pitt? This will be the Panthers' fourth consecutive home game. They're 3-0, even though the Panthers failed to score more than 23 points against Syracuse or Louisville ... Scoring more than 23 should not be an issue against the Wolfpack. State ranks last in the ACC in scoring defense, allowing 42 against Wake Forest and 45 against Virginia Tech ... Opponents are averaging better than 5 yards per rush against NC State ... Pitt is 1-1-1 against the line while NC State is 1-1.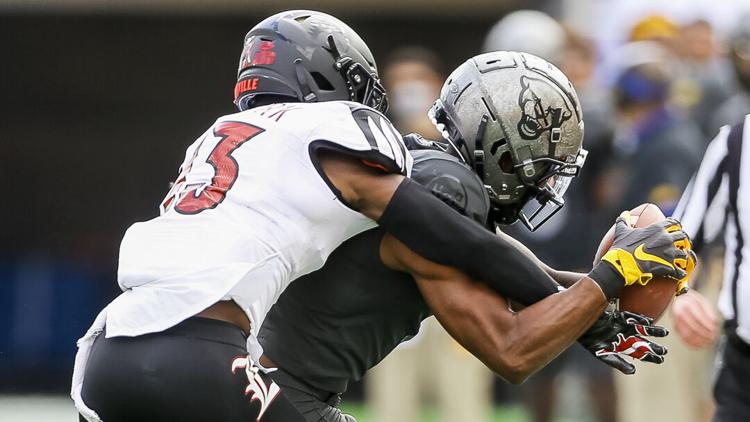 Eric Crawford: Pitt 35, NC State 17
Annice McEwan: Pitt 20, NC State 16
Tom Lane: Pitt 24, NC State 14
John Lewis: Pitt 31, NC State 14
Aaron Matas: Pitt 27, NC State 10
Rick Bozich: Pitt 28 NC State 13
Ruby: Pitt
4. TCU at Texas (-13), Noon, Saturday, Fox; Texas Memorial Stadium, Austin, Texas.
There was grumbling in Austin last week. The Longhorns had to rally from a 56-41 deficit in the final 3:13 to defeat rebuilding Texas Tech in overtime. Texas allowed 35 points in the second half ... Texas quarterback Sam Ehlinger had a terrific game, completing 27 of 40 passes for 262 yards and five touchdowns ... Ehlinger also completed the two-point conversion pass that tied the game in the final 40 seconds ... TCU, which lost four of its last five last season on the way to a 5-7 record, lost to Iowa State (37-34) for the second consecutive year.
Eric Crawford: Texas 31, TCU 14
Annice McEwan: Texas 35, TCU 25
Tom Lane: Texas 38, TCU 28
John Lewis: Texas 24, TCU 14
Aaron Matas: Texas 52, TCU 31
Rick Bozich: Texas 35, TCU 24
Ruby: TCU
5. Texas A&M at Alabama (-16 1/2), 3:30 p.m., Saturday, CBS; Bryant-Denny Stadium, Tuscaloosa, Alabama.
A&M fans are grumbling about their $7.5 million coach (Jimbo Fisher) and quarterback Kellen Mond after the Aggies labored for 372 yards and 17 points against Vanderbilt ... The Aggies threw the ball only 28 times, averaging, a pedestrian 6.8 yards per attempt ... Mond graded out as A&M second-worst player at ProFootballFocus, not good for a senior leader ... Bama jumped on Missouri in the first half at Columbia and cruised through the second half ... The game will match the No. 1 and No. 2 running backs in the SEC as A&M's Isaiah Spiller ran for 117 yards against Vandy while Alabama's Najee Harris finished with 98 against Mizzou ... The difference is Harris scored three touchdowns while Spiller had none.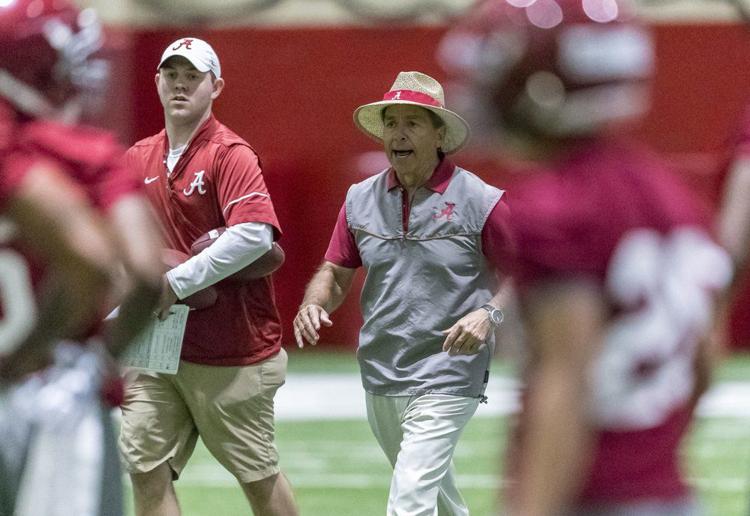 Eric Crawford: Alabama 35, Texas A&M 14
Annice McEwan: Alabama 49, Texas A&M 7
Tom Lane: Alabama 35, Texas A&M 21
John Lewis: Alabama 50, Texas A&M 14
Aaron Matas: Alabama 49, Texas A&M 20
Rick Bozich: Alabama 28, Texas A&M 10
Ruby: Texas A&M
6. Auburn at Georgia (-7), 7: 30 p.m., Saturday, ESPN; Sanford Stadium, Athens, Georgia.
This game has become as one-sided as the Louisville-Kentucky basketball game. Georgia has won the last six in Athens as well as eight of the last 10 and 15 of the last 19 ... Auburn looked solid but not spectacular against Kentucky, benefiting greatly from a blown touchdown call against the Wildcats late in the first half ... The Tigers took advantage of three turnovers to overcome a soft running game that generated only 91 yards … Georgia has quarterback issues, which is not surprising considering expected starter Jamie Newman opted out of the season ... Redshirt freshman D'Wan Mathis started at Arkansas, but junior Stetson Bennett entered in the second quarter to direct the Bulldogs to the 37-10 win ... But, former Southern Cal quarterback J.T. Daniels has been cleared to play and might start against the Tigers.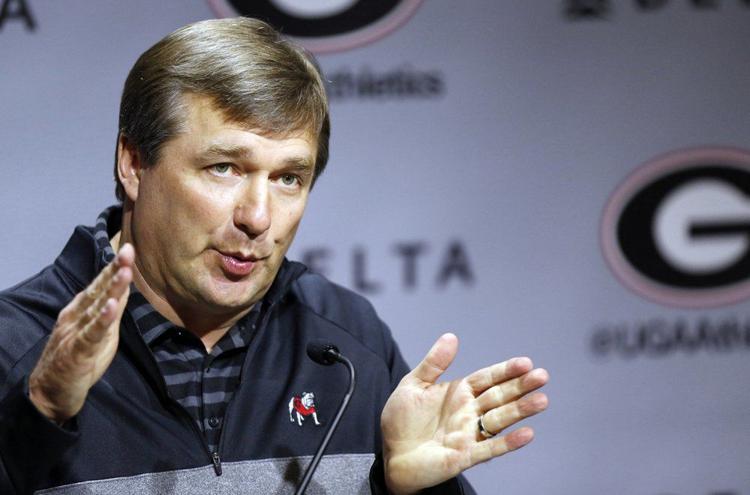 Eric Crawford: Georgia 21, Auburn 17
Annice McEwan: Georgia 24, Auburn 23
Tom Lane: Georgia 27, Auburn 21
John Lewis: Auburn 21, Georgia 18
Aaron Matas: Georgia 30, Auburn 20
Rick Bozich: Georgia 27, Auburn 17
Ruby: Auburn
7. Virginia at Clemson (-28 1/2), 8 p.m., Saturday, ACC Network; Memorial Stadium, Clemson, South Carolina.
If the spread seems a bit high, remember this: Clemson beat Virginia, 62-17, in the ACC title game last season in Charlotte, and the Tigers have more returning players than the Cavaliers ... Clemson enjoyed an off week last Saturday, and the Tigers were not tested in their opening games against Wake Forest and The Citadel ... Opponents are averaging 1.5 yards per rushing attempt against Clemson ... Guess what? Virginia's defensive rushing numbers are better. The Cavaliers limited Duke to 56 yards on 38 attempts while handling the Blue Devils last week, 38-20 ... Clemson has won the last four games in the series, by an average of 29.3 points.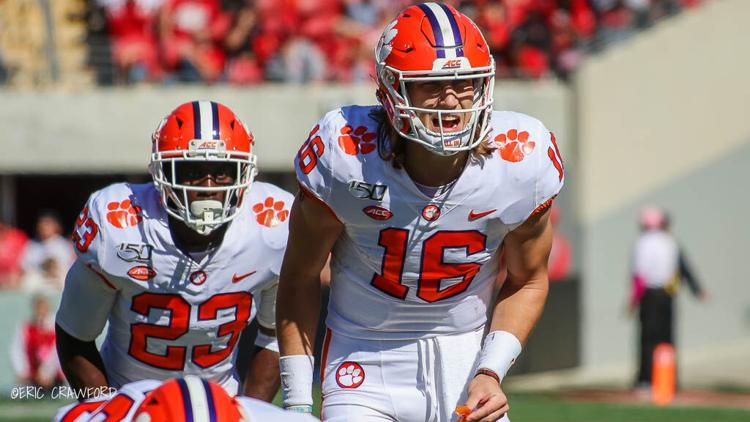 Eric Crawford: Clemson 41, Virginia 21
Annice McEwan: Clemson 45, Virginia 13.
Tom Lane: Clemson 34, Virginia 21
John Lewis: Clemson 40, Virginia 8
Aaron Matas: Clemson 49, Virginia 24
Rick Bozich: Clemson 45, Virginia 14
Ruby: Clemson
Last Week:
Eric: 5-2
John: 4-3
Tom: 4-3
Rick: 4-3
Annice: 3-4
Aaron: 2-5
Ruby: 1-6
Season Totals:
Eric: 11-8, .579
Rick :10-9, .526
Aaron: 9-10, .474
Tom: 9-10, .474
John: 8-11, .421
Ruby: 8-11, .421
Annice: 7-12, .368
Copyright 2020 WDRB Media. All Rights Reserved