LOUISVILLE, Ky. (WDRB) -- According to Ken Pomeroy's analytics site, the University of Louisville basketball team ranked No. 300 in America and No. 13 in the Atlantic Coast Conference in offensive tempo last season.
Only Clemson and Virginia were more deliberate with the basketball.
The Cards played with a bit more urgency in 2020 when their national ranking was No. 242 and their ACC ranking was No. 11.
To complete the snapshot of the three-season Chris Mack era, the coach's first U of L team ranked No. 199 nationally and No. 7 in the ACC in tempo.
That is a trend Mack said he is committed to reverse, starting with his decision to recruit assistant coach Ross McMains to direct Louisville's faster, modernized offense.
Less than two weeks from the official season opener, the Cardinals will test their new operating philosophy at 7 p.m. Friday when Kentucky State visits the KFC Yum! Center for an exhibition game.
"I think tomorrow night if (the players) are going any longer than from four to six minutes, we're not getting what we can out of our players, not getting maximum effort at both ends of the floor if they're feeling OK after four to six," Mack said.
According to the U of L media notes for the game, the Cards list Dre Davis and Jae'Lyn Withers as the starting forwards, Malik Williams at center and transfers Noah Locke and Jarrod West at guard.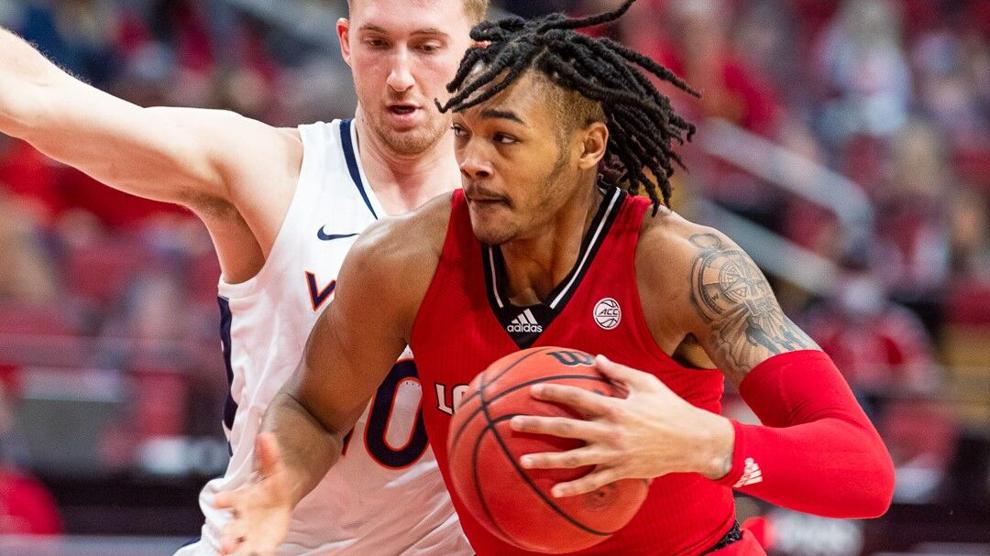 The surprise in that group is the absence of Samuell Williamson, the Cards' second-leading returning scorer as well as the team's only McDonald's all-American. Mack said that nothing is "cemented" and that the demands of playing faster will ensure that Williamson and others will have ample opportunity to contribute.
What else will the coach be looking for in this debut?
"We want to see all of them," Mack said. "A lot has been made of our offense. We've talked about that.
"We've put in a great majority of our defense, so we want to see great effort on that end of the floor. We want to see guys playing together.
"I'm sure we're gonna see some good and some not so good moments throughout tomorrow night, and it's our job to try to figure our where we need to continue to grow and not be satisfied. Tomorrow is more of a starting point for our staff against real competition."
Seeing all of them will include Mason Faulkner, another newcomer who transferred from Western Carolina. Faulkner has missed time with an ankle injury, but Mack said that he was cleared for complete activity 10 days ago.
Is Mack's team ready to play with the more attacking robust style that McMains has been teaching? Are they conditioned to go, go, go for 40 minutes?
"I don't know," Mack said. "That's a great question.
"I know that we have deliberately played a ton of up and down, four-minute, six-minute, eight-minute, 10-minute stretches. I think our guys were gassed at the Red/White Scrimmage.
"I think that's probably a bunch of factors — first time we had ever gone that long. Our team being split up in two. And then you add in the fact, first time in front of fans at the Yum Center in two years or a year and a half. I don't really count last year.
"So yeah, it's going to see where we are and who can hold their concentration and execute the details when they get a little fatigued. And our ability to substitute guys in and out and keep that rhythm.
"That's something that we're looking to, that's our identity, that's how we want to play. So we're getting there."
Copyright 2021 WDRB Media. All Rights Reserved.